Rep. Paul Ryan promised a "new day" after fellow House Republicans nominated him to become the next speaker of the House to replace the outgoing John Boehner.
"This begins a new day in the House of Representatives," Ryan (R-Wis.) said after the vote. "John Boehner served with humility and distinction, and we owe him a debt of gratitude. But tomorrow we are turning the page. We are not going to have a House that looks like it looked the last two years. We are going to move forward, we are going to unify."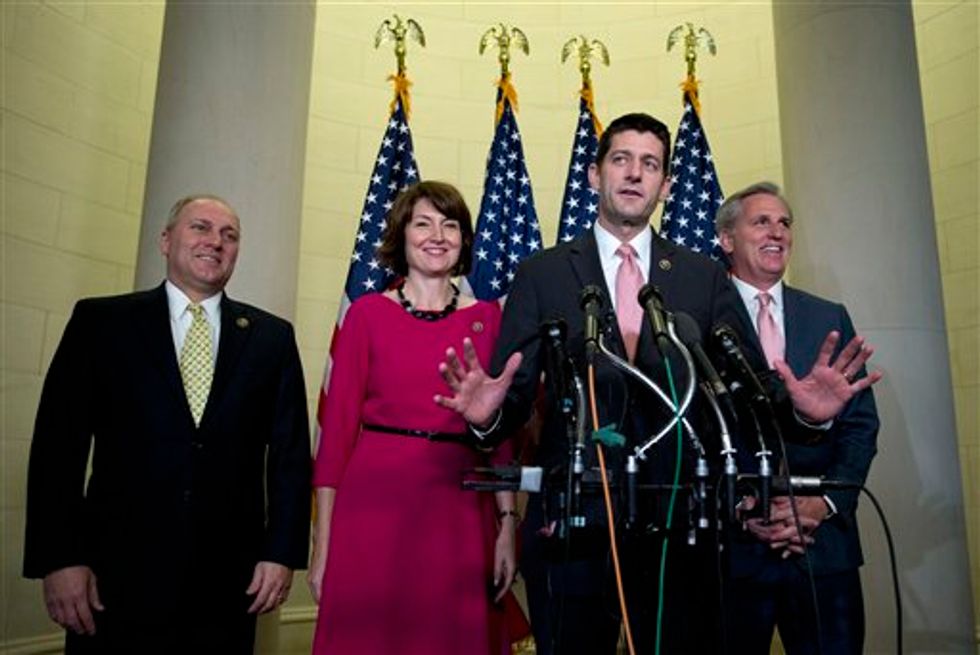 Rep. Paul Ryan, R-Wis., speaks to media on Capitol Hill in Washington, Wednesday, Oct. 28, 2015, after a special GOP leadership election. House Republicans nominated Ryan to become the chamber's next speaker, hoping he can lead them out of weeks of disarray and point them toward accomplishments they can highlight in next year's elections. (AP Photo/Carolyn Kaster)
"Our party has lost its vision, and we are going to replace it with a vision," Ryan told reporters. "We believe that the country's on the wrong track. We think the country's heading in the wrong direction, and we have an obligation here in the people's House to do the people's business to give this country a better way forward. To give this country an alternative. We are going to respect the people by representing the people."
According to NBC News, Rep. Trey Gowdy (R-S.C.) nominated Ryan during Wednesday's closed-door meeting. Reps. Jeb Hensarling (R-Texas) and Kristi Noem (R-S.D.) seconded Ryan's nomination.
The full House will formally vote to elect the next speaker on Thursday.