New Jersey Gov. Chris Christie seized a big moment during the GOP presidential debate
on Wednesday night, harshly criticizing Jeb Bush for suggesting possible new government regulations on daily fantasy football money leagues.
Bush said the highly popular fantasy football cash games have "become something that needs to be looked at in terms of regulations." He compared it to "day trading without any regulation at all."
Moments later, Christie cut in.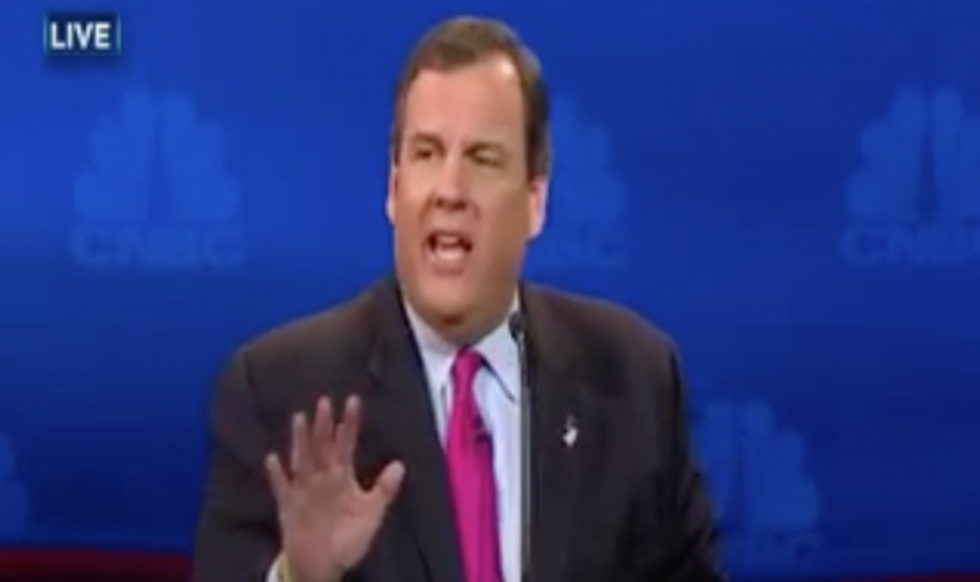 (CNBC)
"We have $19 trillion in debt, we have people out of work, we have ISIS and al-Qaeda attacking us and we're talking about fantasy football?" Christie asked. "Can we stop?"
Even one of Christie's GOP opponents, Sen. Ted Cruz (R-Texas), couldn't help but applaud the rebuttal.
Instead, Christie argued, candidates should be focused on securing the border, protecting Americans and supporting "American values and families."
"Enough on fantasy football — let people play! Who cares?" he added.
Watch the moment from the CNBC debate below:
---