A Texas parent was in total disbelief when she saw what her son's high school language arts teacher had drawn on his assignment in an effort to embarrass him.
In fact, Sandra Green said that she was so shocked by the phallic image drawn across her son's assignment — her son had shared a photo of his graffitied assignment on social media — that she emailed the teacher expecting to receive a denial. However, Chapin High School teacher Kim Juzdowski owned up to her work.
Green told KVIA-TV that Juzdowski drew the penis across her son's work in order to embarrass him for not doing anything in class.
"I'm an educator myself, so I was, like, there's no way the teacher really did this," the mother said.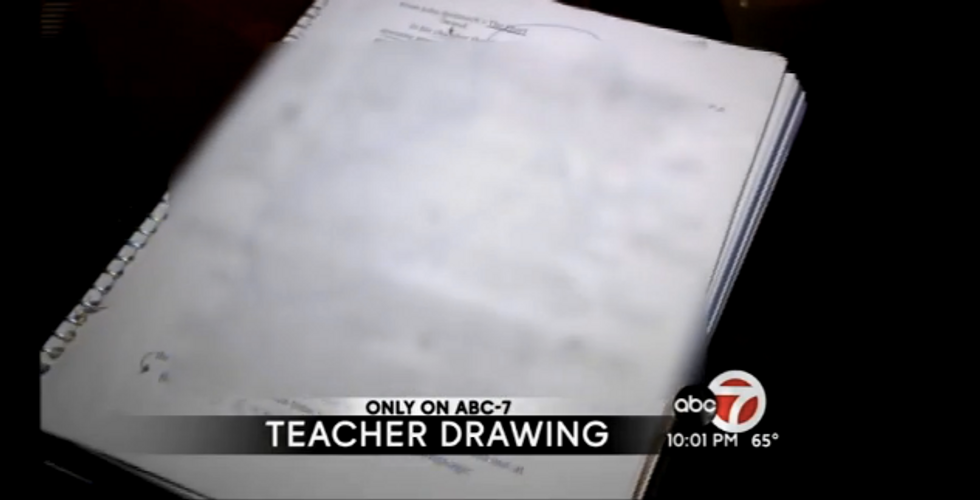 Image source: KVIA-TV
"I believe that if it was a man teacher doing that to a female student, they would take this totally serious," Green said. "But because it's the other way around, I believe they're letting the light side go on it, and I just want [my son] out of the environment in moving forward."
Green told KVIA that Juzdowski apologized for drawing the explicit image on the assignment in an email to the mother and said she would understand if she wanted to speak to an administrator to have her son removed from her classroom.
No punishment for the teacher has been announced. In fact, according to Green, the El Paso Independent School District said that the teacher would not be fired or removed from her job as she admitted to the drawing and apologized for her actions.
"Their reasoning for her staying in the classroom was because she admitted it," Green said. "Had she denied it, she would have been removed from the school immediately. But because she admitted, they're saying that shows she's willing to change."
Green said that she has requested that her son be transferred from the school with transportation provided.
"The teacher has acknowledged the inappropriate behavior in class. The incident is being dealt with administratively," a representative of EPISD told KVIA in a statement. "We're working to accommodate the request of the parent and what's best for the student."
video platformvideo managementvideo solutionsvideo player
(H/T: KVIA-TV)