Marco Rubio's campaign issued a stinging response Thursday to Democratic Senate Minority Leader Harry Reid's call for the Republican 2016 hopeful to resign from the Senate as he campaigns for president.
"I must have forgotten Harry Reid similarly calling on Barack Obama to resign the Senate when he missed even more votes to run for president," Rubio spokesman Alex Conant said in a short statement forwarded to TheBlaze. "It's obvious that Democrat leaders are very worried that Marco will beat Clinton next year."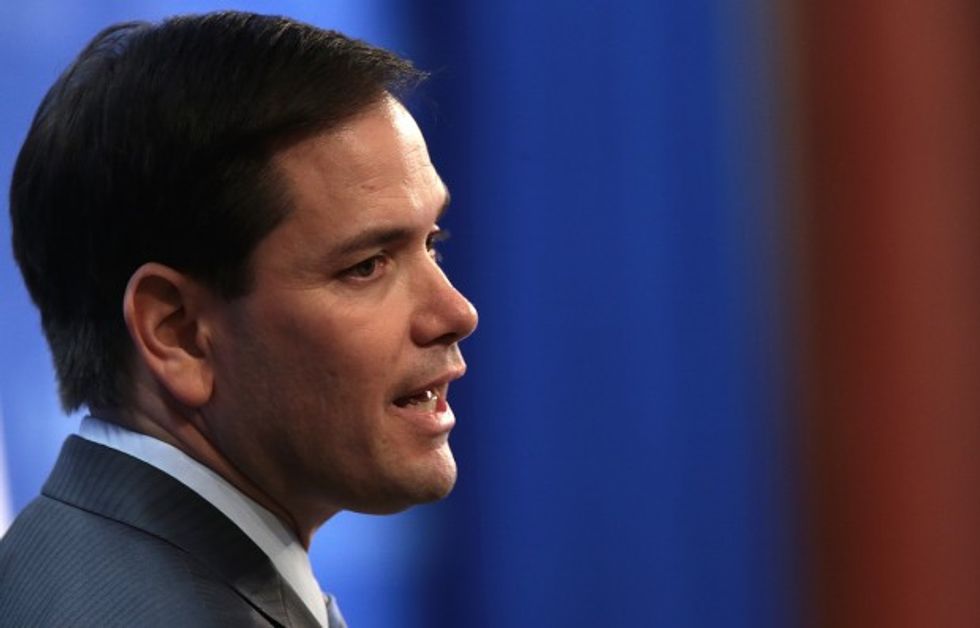 Win McNamee/Getty Images
Rubio has faced growing criticism as of late for missing votes in the Senate as he campaigns for president. Some of his 2016 rivals have seized on his attendance record to attack the freshman senator. In Wednesday's debate, Jeb Bush directly confronted Rubio on the issue in a tense exchange that most political pundits said Rubio came out as the victor in.
On Wednesday, Reid became one of the first leading Democrats to make the call for Rubio to resign.
"Why shouldn't he [resign]? He hates the Senate," Reid said in an interview with Politico. "Why should the taxpayers of this country and people of Florida put up with having only one senator? Doesn't seem fair to me."
"For Marco Rubio here to dump on the Senate, this institution established by our founding fathers, he should be ashamed of himself," Reid added. "And the people of Florida, why they put up with it, I don't know. They damn sure aren't getting their money's worth."
Rubio has said that he feels most votes in the Senate are "show votes" and don't actually do or accomplish much. The senator has also stressed that his office continues to provide constituent services to Floridians.
—
Follow the author of this story on Twitter and Facebook: