Almost 30 women who are being held in a Texas immigration facility went on a hunger strike this week to protest both their imprisonment and treatment.
According to Grassroots Leadership, a civil rights organization that seeks to eradicate for-profit private prisons and jail facilities, 27 women are participating in a hunger strike at the T Hutto Detention Center in Taylor, Texas. The organization announced on their website that the women have been on the strike since Wednesday and only have one demand — immediate release.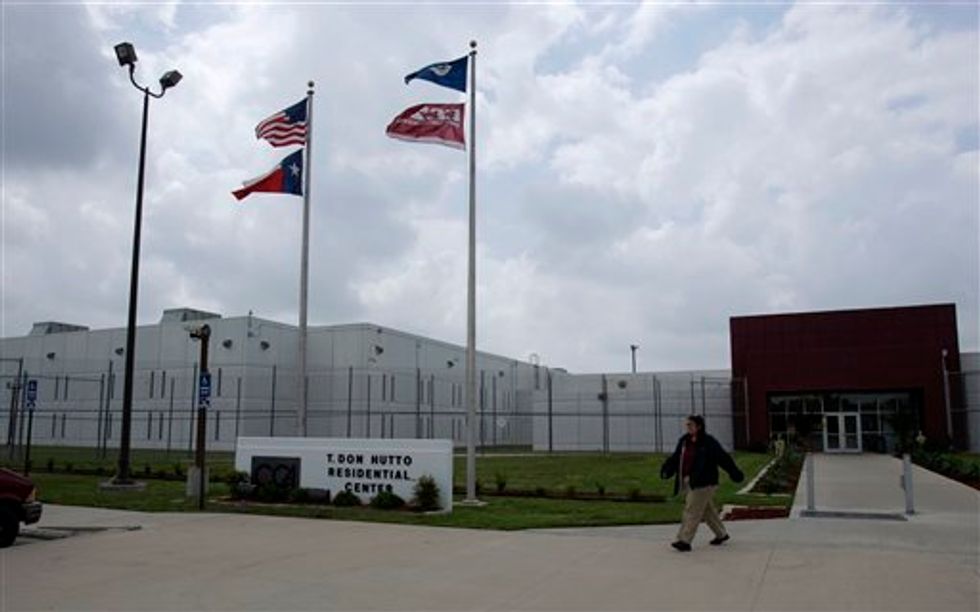 An exterior view of the T Don Hutto Residential Center in Taylor, Texas, is shown on Tuesday, April 22, 2008. (AP Photo/Donna McWilliam)
Grassroots Leadership has published 18 handwritten letters supposedly from the women in the prison.
"I am a woman fleeing a country where women are given few rights, all of which are violated, and land in this place where the people of immigration condemn us to a process with little or no security, since this process will ultimately end with our deportation," one letter translated by Grassroots Leadership read. "With no objection to a lack of defense, condemning us to an assured death upon being deported back to our countries, then where are our rights? Or why so much time?"
According to the Guardian, a spokeswoman for the U.S. Immigration and Customs Enforcement said Thursday that the agency was not aware of a hunger strike among the women.
"ICE takes the health, safety, and welfare of those in our care very seriously and we continue to monitor the situation," the spokeswoman said. "Currently, no one at the T Don Hutto Detention Center was identified as being on a hunger strike or refusing to eat."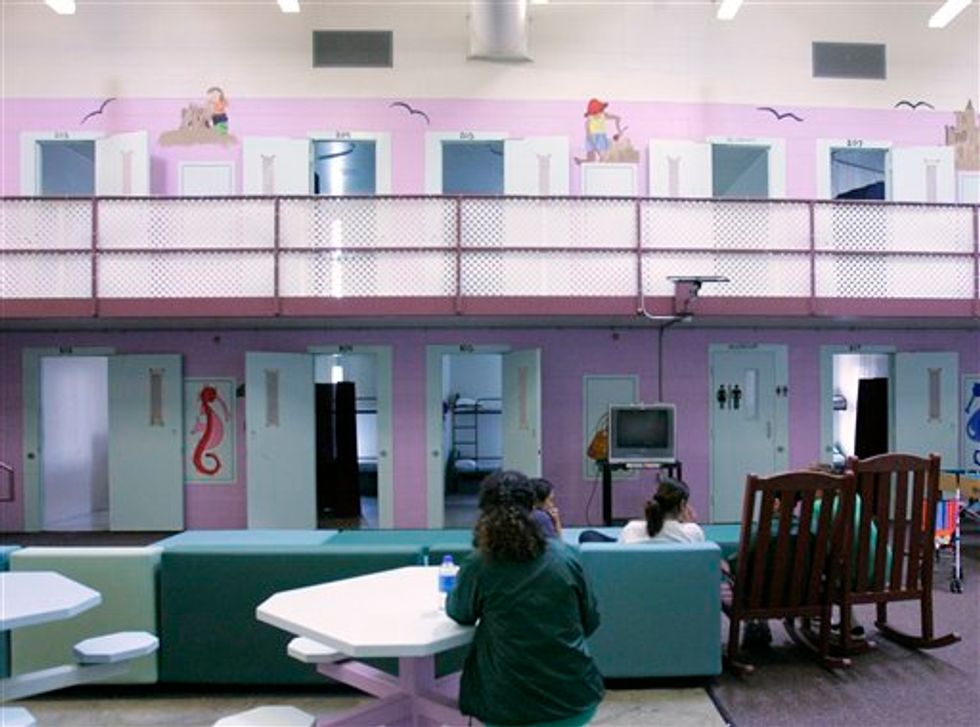 A dorm area is shown at the T Don Hutto Residential Center in Taylor, Texas, during a tour for the media, Tuesday, April 22, 2008. (AP Photo/Donna McWilliam, Pool)
According to ICE the Hutto detention facility offers the "least restrictive environment permissible" to manage those in ICE custody.
"Though there is a chain link fence around the center, there is no razor wire," ICE describes the facility. "Residents enjoy full contact visitation, seven days per week. Residents are housed in 11 dorms with adjoining rooms that open to a communal day room and have freedom of movement from 8 a.m. to 8 p.m. Secure doors are never used within residential areas and the courtroom areas have six video teleconference courtrooms with a legal visitation room."
The facility also offers educational services, medical services, a computer lab, library, civilian clothing and a cafeteria.