Richard Haass, an American diplomat and president of the Council on Foreign Relations, found himself severely outnumbered by the "Morning Joe" panel on Monday when he downplayed the idea of liberal "media bias" because he's never polled individual journalists to determine their political leanings.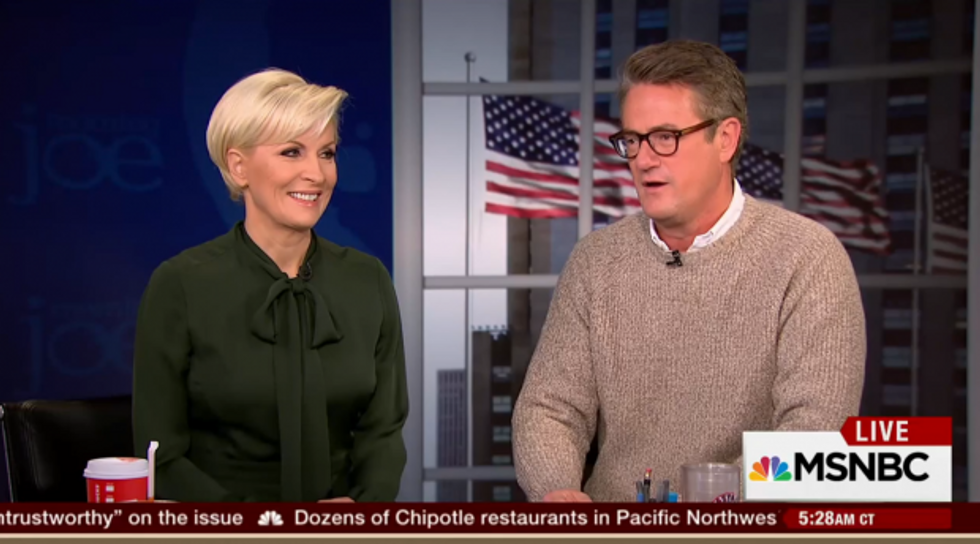 MSNBC
"I find it wrong that we've reached a point in our history where being a professional as a journalist isn't enough and you know have to have political litmus tests for journalists," Haass said.
"But Richard, the pressing question is, why are the talented, professional journalists that run the networks and are at the top of all the broadcast networks all Democrats?" co-host Joe Scarborough countered.
After a brief moment of awkward silence, Haass said he suspects there may be "media bias," but he doesn't know for sure because he's never conducted a "poll."
The entire panel seemingly reacted with the same disbelief.
"Come on, Richard," Scarborough responded.
Liberal co-host Mika Brzezinski giggled as she pointed out that MSNBC's Willie Geist also let out a "come on" at Haass' claim.
Scarborough went on to claim that talented Republican journalists and professionals should also be put into media leadership positions to combat bias.
"I knew I shouldn't get involved in this conversation," Haass joked.
Watch the segment below via MSNBC:
---