The father of a Palestinian man killed while carrying out a stabbing attack on Israeli soldiers last week made the unusual move of asking the father of a female Palestinian assailant killed in similar circumstances if they could posthumously marry off their deceased children.
The bizarre scene played out during the Sunday funeral of the dead groom, who was described by the father as a "martyr in Paradise."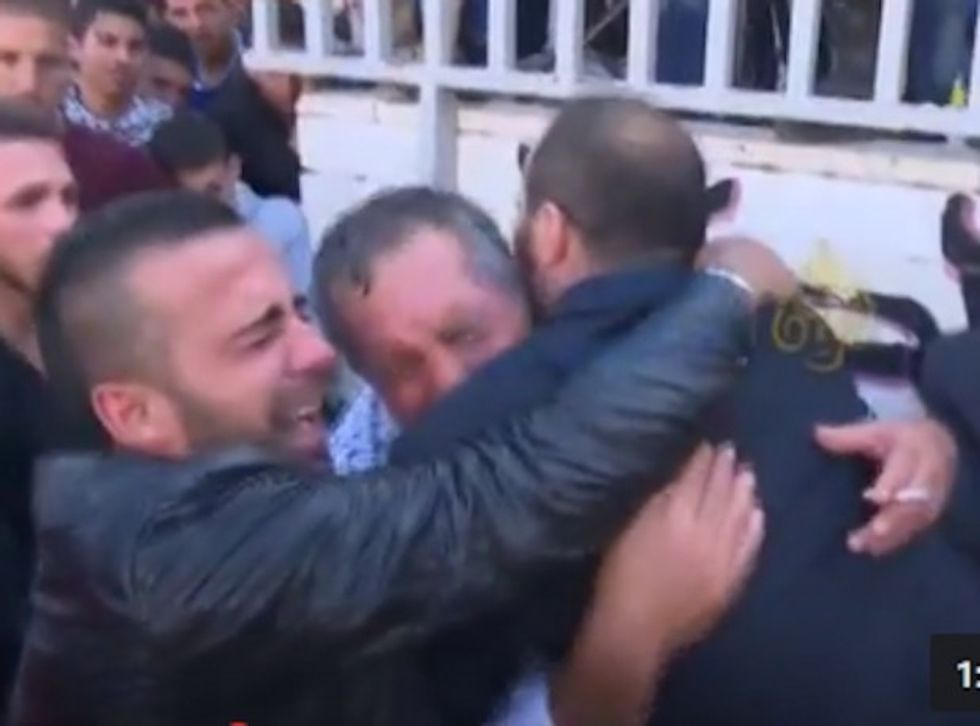 The embrace following the agreement to marry off the dead assailants described as "martyrs." (Image source: YouTube)
After the father of the so-called bride, Dania Ersheed, 17, agreed in her name, mourners at the funeral for Raed Jaradat, 22, burst out in celebration, raising the two fathers on their shoulders and screaming cries of joy and "Allahu akbar," or "Allah is the greatest."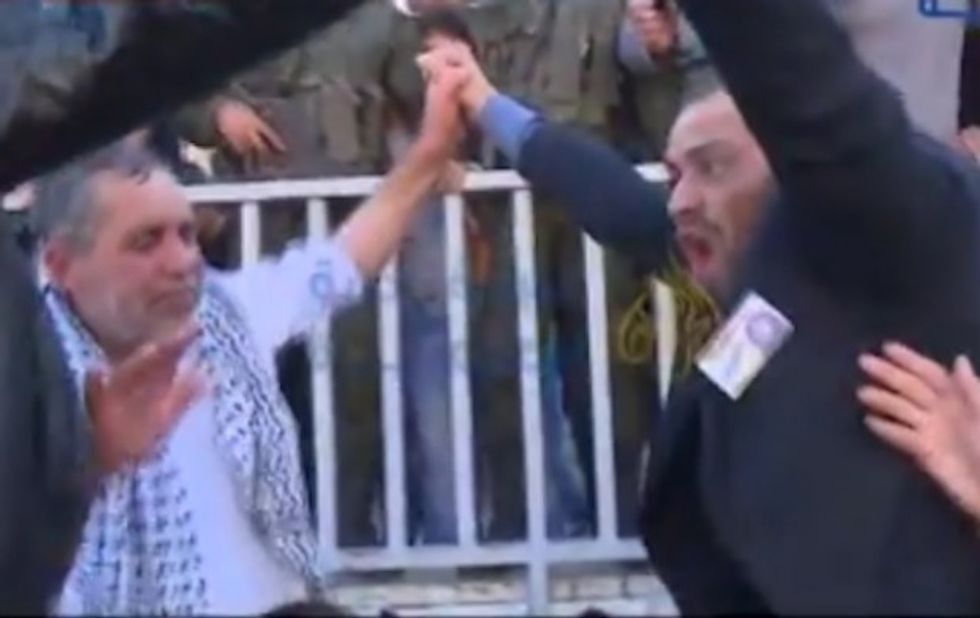 Funeral attendees hoisted the men in celebration after the betrothal was announced. (Image source: YouTube)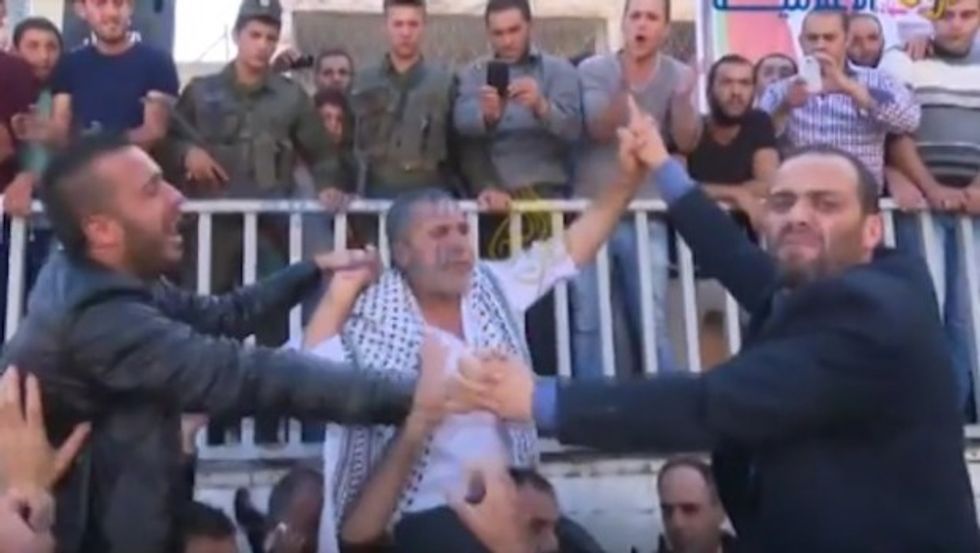 The mourners along with the fathers shouted "Allahu akbar," or "Allah is the greatest." (Image source: YouTube)
Celebratory music not normally heard at funerals blared in the background.
The Middle East Media Research Institute translated an excerpt of the celebration that was posted on Palestinian social media:
The Israeli news site NRG observed, "Usually, 72 virgins are promised in the afterlife to them [terrorists], but the father of Raed Jaradat, the terrorist who carried out the stabbing attack in Beit Anun [near Hebron] last week, apparently decided to take care of a decent match for him in this world too."
Ersheed, the female assailant, was buried a day earlier at a mass funeral in Hebron, along with four other Palestinians killed when they were attacking Israelis.
The Times of Israel, quoting the Israel Defense Forces, reported that she was shot after she tried to stab soldiers near Hebron's Cave of the Patriarchs last week.
On Sunday, a spokesman for Israeli Prime Minister Benjamin Netanyahu lambasted the Palestinian Authority for providing military honors at terrorist funerals.