A fireball part of the Taurid meteor shower — a celestial event that has been going on since late October and is expected to run through the first couple of weeks of November — lit up the sky over Thailand Monday night with a blue-green glow.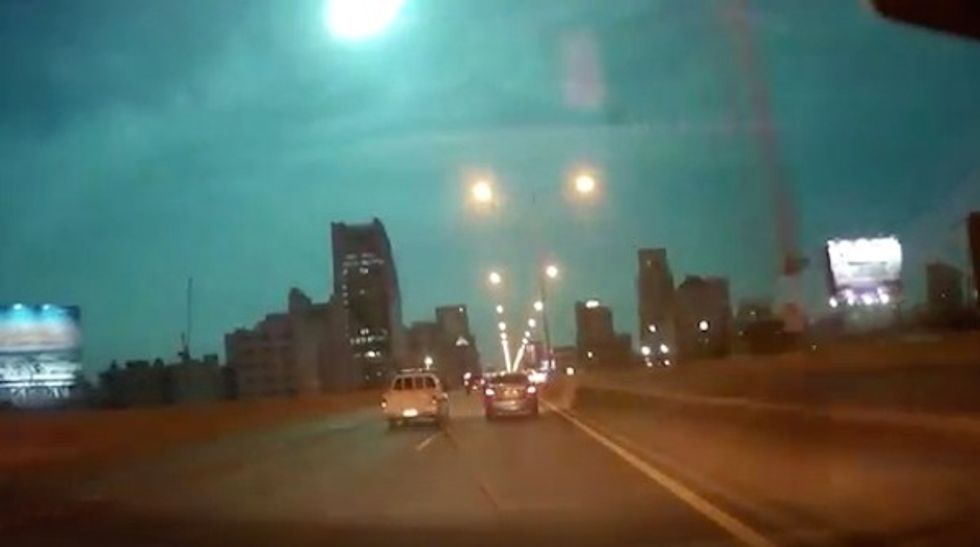 Image source: YouTube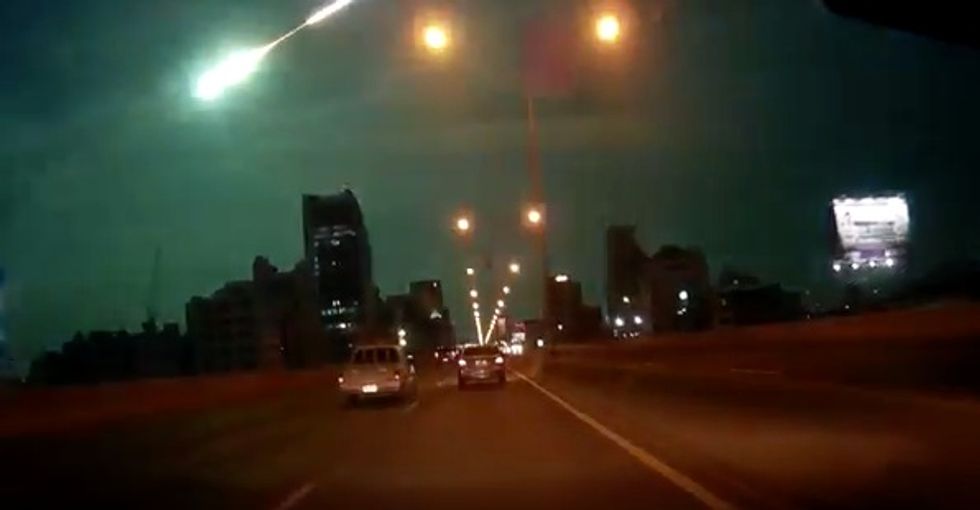 Image source: YouTube
Just watch the footage taken on a dashcam in Bangkok:
According to a NASA blog post, this year's Taurid meteor shower in particular was expected to be "more active than usual."
"Known as the Taurid 'swarm,' these bright meteors are created when the Earth runs into a group of pebble-sized fragments from the comet that then burn up in the atmosphere," Bill Cooke, head of NASA's Meteoroid Environments Office, wrote in the post.
According to the American Meteor Society, fireballs from the Taurid meteor shower are frequently "vividly colored," as seen in the footage from Thailand.
Earth Sky predicted that November 5 will be the peak for observing this meteor shower.
(H/T: Gizmodo)