A Florida ninth-grade student told police that she walked up to her teacher to ask a question during her intensive reading class in Mulberry High School last Wednesday — and then walked away in shock.
"I went back to my desk and thought, 'I can't believe what I saw,'" Polk County Sheriff Grady Judd recalled the student saying, Bay News 9 reported.
The student told authorities she caught a glimpse of her teacher's iPhone on his desk displaying adult gay porn, including a slide show of two adults having sex and a full-body shot of a naked adult male, Bay News 9 added.
"And she looks down and there is this pornography in plain view for the world to see," Judd told WPTV-TV, later adding, "Are you kidding me?"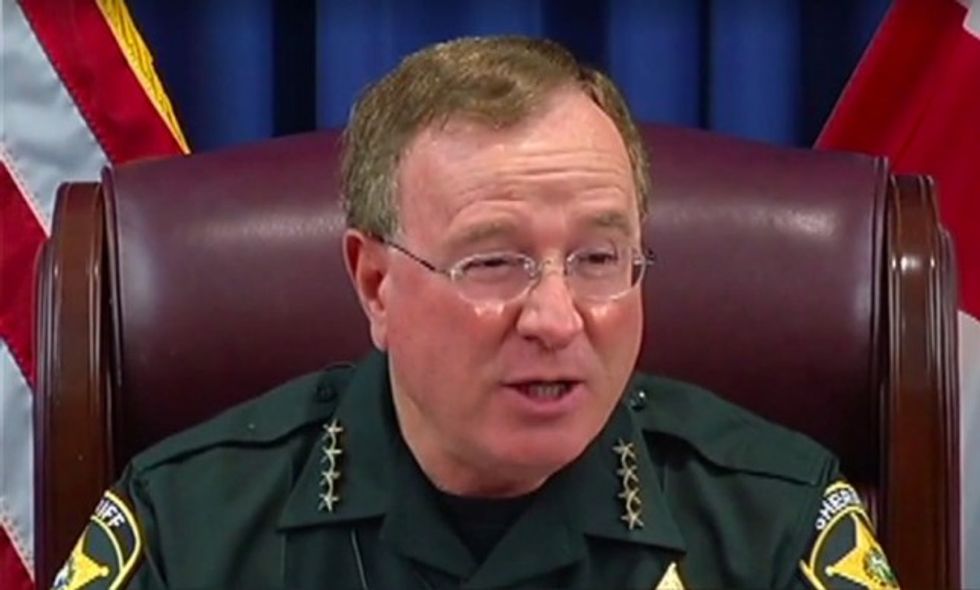 Polk County Sheriff Grady Judd (Image source: WFTS-TV)
After gathering her thoughts, the student told police she returned to her teacher's desk pretending to throw something away and then began recording video of her teacher's iPhone.
When the matter was reported to authorities, three other students also said they saw porn on the teacher's iPhone, Bay 9 News reported, adding that the students in question are between 14 and 16 years old.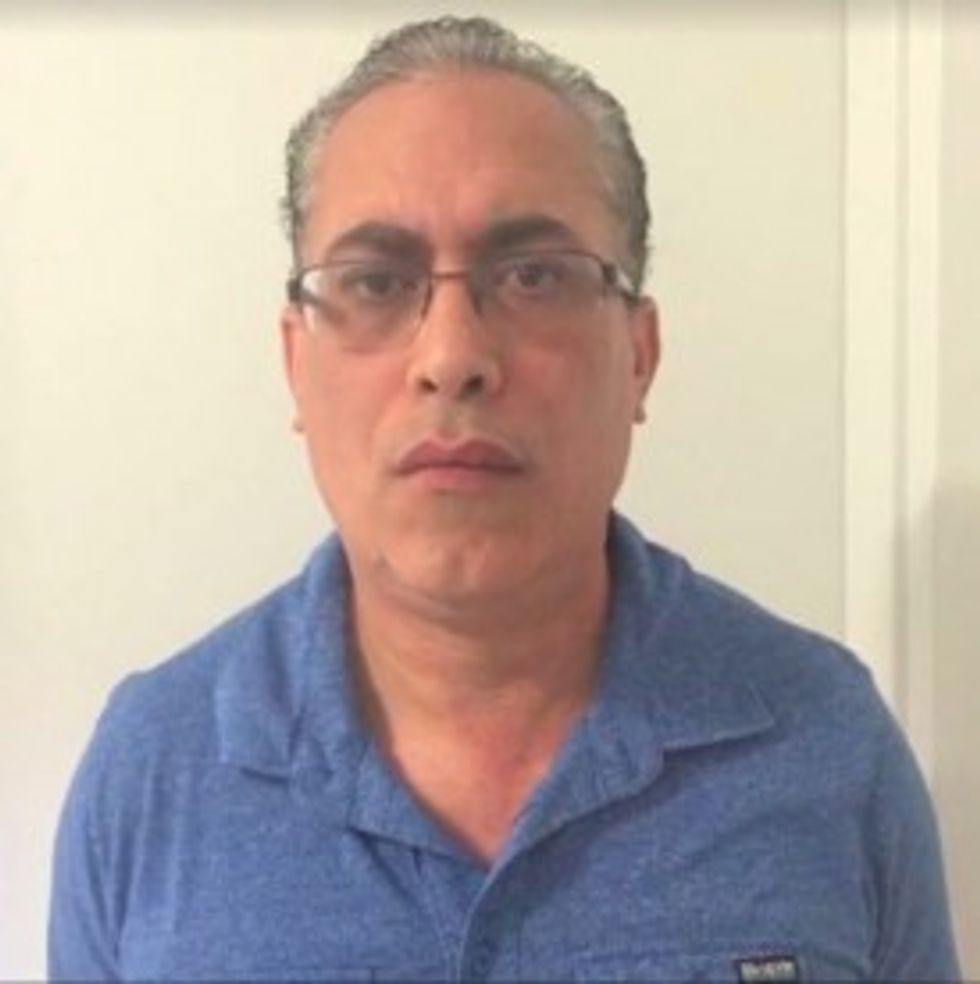 Vadi Valez-Gonzalez (Image source: WFTS-TV)
Vadi Valez-Gonzalez was arrested Monday on two counts of showing obscene material to a minor and four counts of using a two-way communication device to commit a felony. His bond is $8,000, WFTS-TV reported.
He's on administrative leave from the school, and Polk County Schools told Bay News 9 he has no previous disciplinary actions in his personnel file.
Detectives said Valez-Gonzalez used his iPhone to visit a porn website 382 times between Sept. 30 and Oct. 13, Bay 9 News reported, including at least twice during school hours.
"We believe he knew exactly what he was doing," Judd told WFTS. "He was exposing ninth-grade children to very nasty pornography."
"The last place he needs to be is a school for our children," the sheriff added.
As you might imagine, the video the student took of her teacher's iPhone spread around school rather quickly.
"It was all over SnapChat," freshman Destiny Potter told WPTV. "The video wasn't playing, but it was paused, and you could see what he was watching."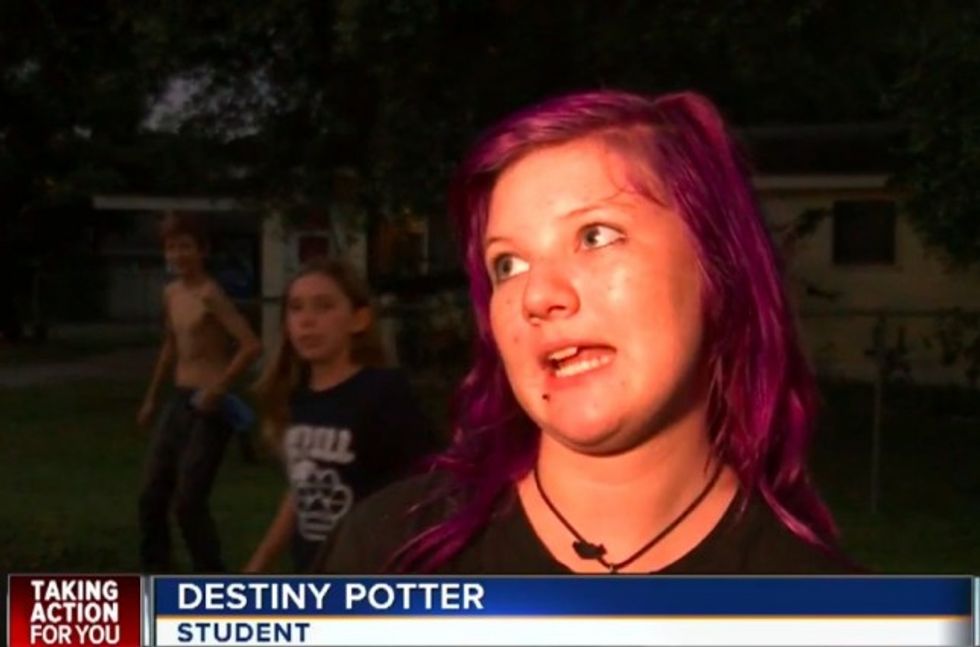 Image source: WFTS-TV
Potter added, "You can do that, just not at school when you have kids in your class, 'cause that's just nastiness."
—
Follow Dave Urbanski (@DaveVUrbanski) on Twitter