If you ever get lucky enough to land a date with Ronda Rousey, you should be prepared. Luckily, she offered some pointers for any potential suitors in a recent Q&A with Maxim.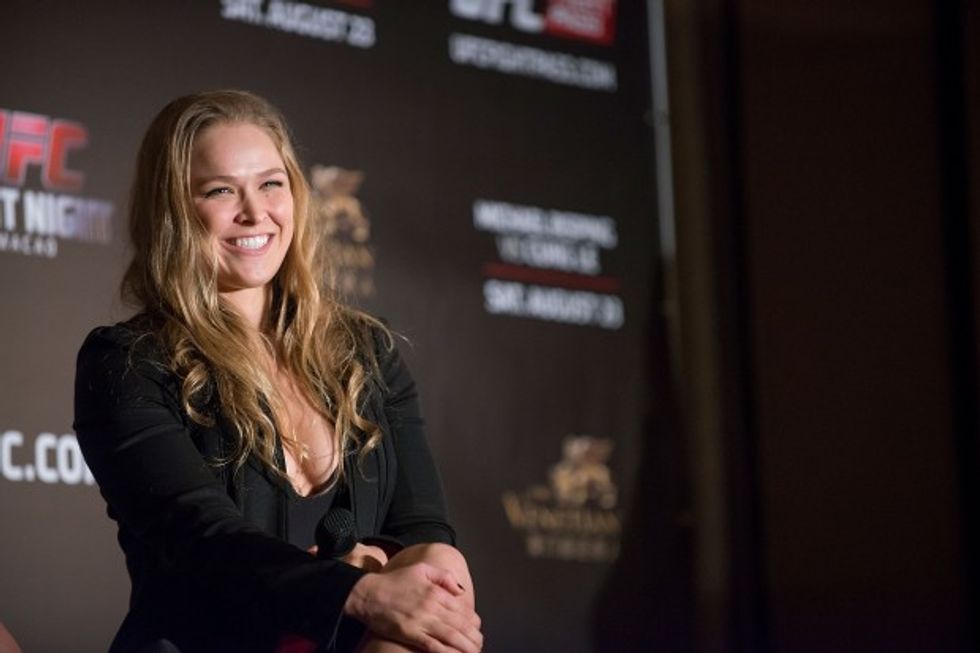 Getty Images
It seems that Rousey, the most dominant female UFC fighter alive, is not exactly high maintenance. When asked to describe the "sexiest date a guy can plan," her answer was straight to the point:
"Seriously, if a guy had a pick-up truck and took me out to the Malibu mountains out here in L.A., that's the perfect date for me. Even if we just had a cooler full of cider beer and an air mattress. I just want to tailgate, drink beer, and hang out in the middle of nowhere in a pick-up truck," she said. "That's my ideal date."
And what's the "one present" you should get her?
"If a guy showed up at my door with some buffalo wings and cider beer, that'd be it for me. Because I have all the stuff that I want. Buffalo wings and cider is all I need," Rousey added.
And if you manage to win her over, "Sunday morning pancakes" are a must.
"The whole process of making them, just out in the kitchen together making pancakes on a Sunday morning, that's an experience every girl should have," she said.
There you go.
Good luck.
---