A terrorist in Yemen apparently failed in a suicide bombing attempt, as his bomb detonated prematurely before he could kill any victims, according to graphic video posted online Tuesday.
At least initially, he appeared to survive the botched mission after the explosives apparently blew off the bottom half of his body.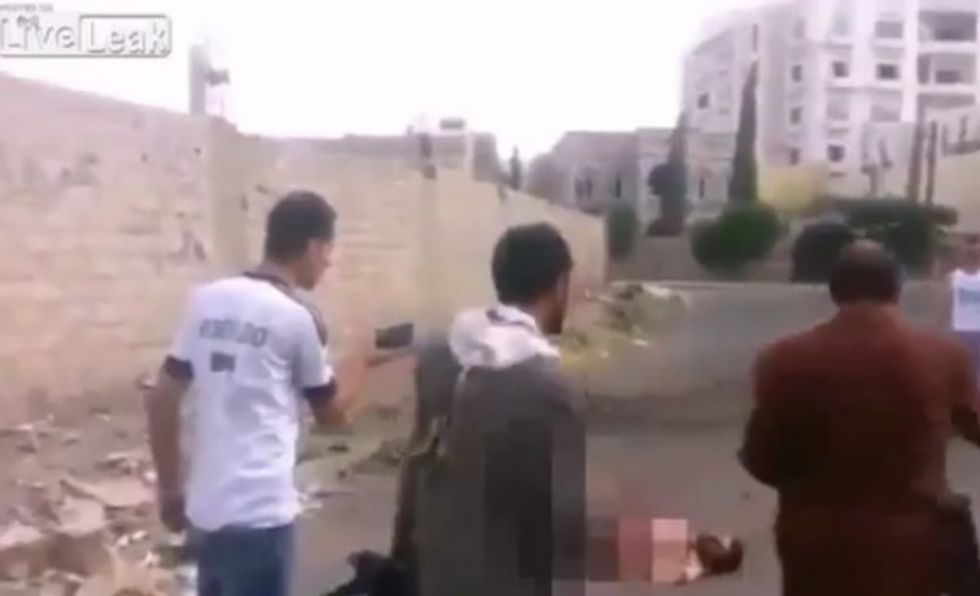 The would-be attacker appeared to blow off half of his body. (Image source: LiveLeak via YouTube)
Besides the person who captured the video, which was posted online, at least two other men were seen pulling out their phones to film the wounded man who, despite his grave injuries, was able to utter a few words and move his head.
The Daily Mail reported that the man was most likely an Islamic State militant aiming to attack Iranian-backed Houthi rebels in Yemen. It further reported that the incident took place in the city of Aden.
TheBlaze is unable to independently authenticate the video or when and where it was captured.
Subtitles of the video posted by LiveLeak and on the British tabloid the Mirror showed one man berating the others for taking video, saying "Why [are] you filming dead man? Go from here."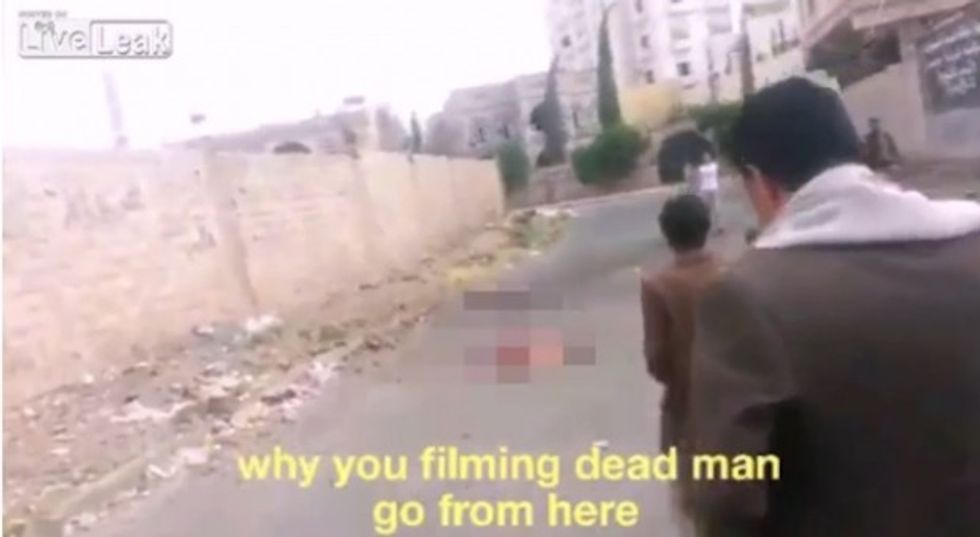 Image source: LiveLeak via YouTube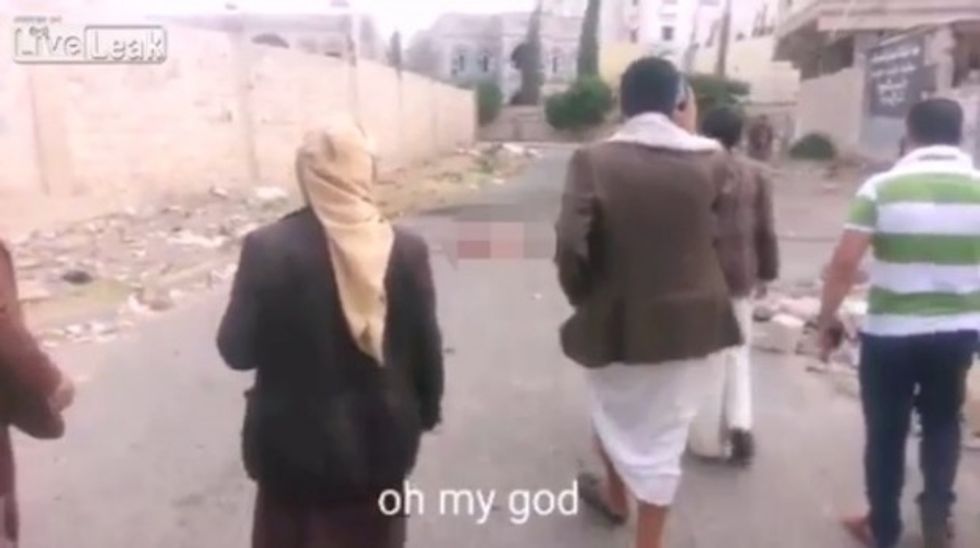 Image source: LiveLeak via YouTube
In another subtitled excerpt posted by the Daily Mail, one of the bystanders said that the bomber had been driving a motorcycle.
"He is still alive. He [does] not have [a] chance. He cannot survive," observed one of the bystanders.
For the past seven months, a Saudi-led coalition has been carrying out airstrikes on Houthi strongholds in Yemen.
An Islamic State "province" claimed responsibility last month for four suicide bombings in Yemen targeting the Saudi-led forces and the deposed Yemeni government.