MSNBC made three glaring errors in a graphic that aired during the 11 o'clock hour Wednesday night.
Can you spot them?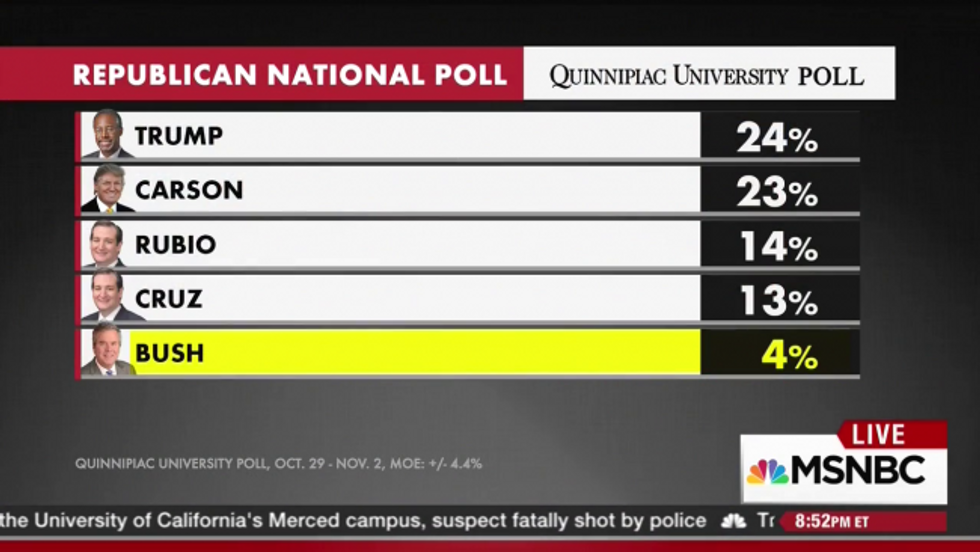 Image source: MSNBC
As host Chris Hayes was talking about the most recent Quinnipiac poll results in the Republican presidential primary, the network aired a graphic that showed Donald Trump's face next to Dr. Ben Carson's name and poll number.
Conversely, Carson's face was next to Trump's name and poll number.
The left-leaning cable network also left out Florida Sen. Marco Rubio's headshot, instead dropping in Texas Sen. Ted Cruz's face both in Rubio's slot and in his own.
The only one of the five Republican candidates named on screen that didn't contain an error was former Florida Gov. Jeb Bush.
(H/T: Mediaite)
–
Follow Jon Street (@JonStreet) on Twitter