A new study has some bad news for anyone who loves char-grilled steak or chicken.
A specific type of kidney cancer has been on the rise in recent decades and the research suggests that a diet with too much meat, specifically that cooked at a high heat, could be, in part, to blame.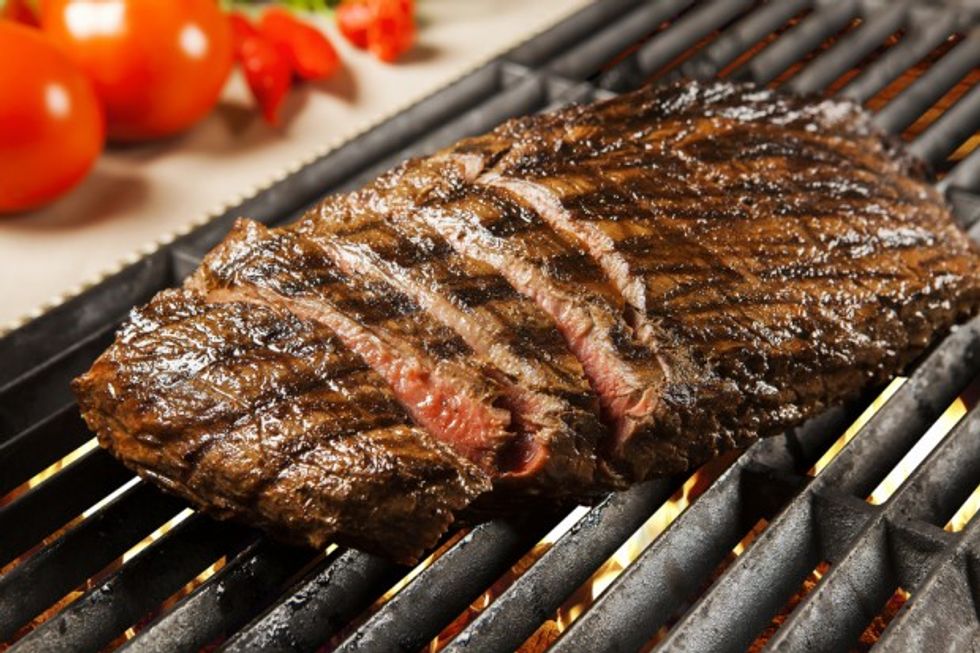 Photo credit: Shutterstock
The research published by the University of Texas MD Anderson Cancer Center this week found that meaty diets could lead to an increased risk of developing renal cell carcinoma, the most common type of kidney cancer.
Since kidneys filter out toxins from the body, Dr. Stephanie Melkonian, the study's lead author said, it was wise to evaluate the effect of diet on cancer risk for this organ.
The researchers collected information on the eating habits and genetics of 659 patients at the cancer center who were diagnosed with RCC, as well as 699 healthy subjects.
"We found elevated RCC risk associated with both meat intake and meat-cooking mutagens, suggesting independent effect of meat-cooking mutagens on RCC risk," Dr. Xifeng Wu, professor of epidemiology and senior author of the study, said in a statement.
Two of these carcinogenic mutagens, according to the study, are 2-amino-1-methyl-6-phenyl-imidazo(4,5-b) pyridine (PhIP) and amino-3,8-dimethylimidazo(4,5-f) quinoxaline (MeIQx), which are known to develop when meat is pan-fried at a high temperature or cooked over an open flame. According to the National Cancer Institute, mutagens can "cause changes in DNA that may increase the risk of cancer."
There are a few important things to note about this study. According to the news release, it is the first to link kidney cancer risk to dietary MeIQx and to associate RCC with certain genetic risk factors (variations in the ITPR2 gene) and mutagens involved with cooking meat. The study also found that both red and white meat consumption, based on these cooking factors, were associated with an increased risk.
Going forward, researchers will try to determine just how consuming these mutagens are associated with a genetic susceptibility to RCC.
Overall, Wu said the findings "support reducing consumption of meat, especially meat cooked at high temperatures or over an open flame as a public health intervention to reduce RCC risk and burden." This does not mean that meat should be eliminated entirely though. Rather, the study authors suggest that it should be eaten in moderation and charring it should be avoided.
The research comes just weeks after the World Health Organization stated that red meat is "probably carcinogenic."
—
Front page image via Shutterstock. This story has been updated to include more information.