Republican presidential hopeful Gov. Jeb Bush (R-Fla.) said Monday in an interview that he would kill a baby Adolf Hitler if given the opportunity.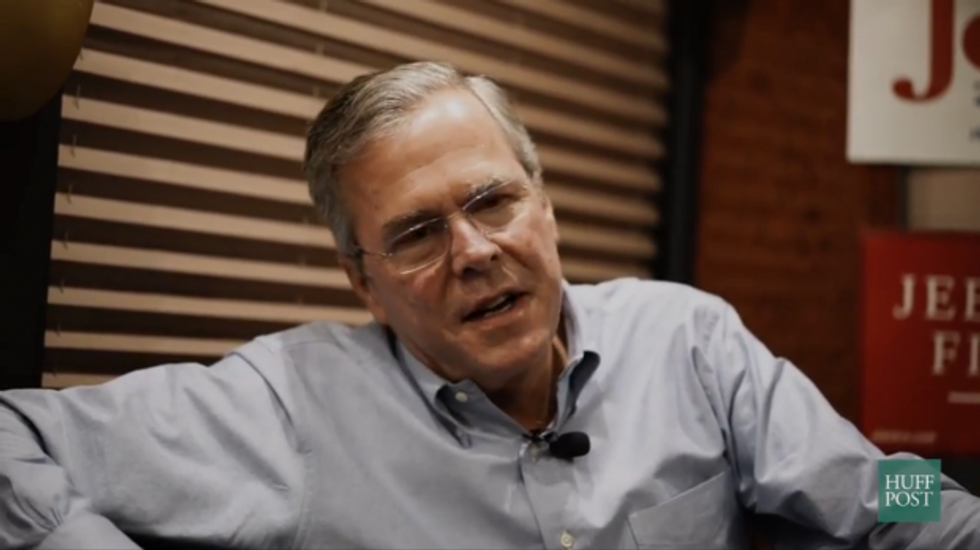 Florida Gov. Jeb Bush traveling through New Hampshire. (Photo credit: Huffington Post)
"Hell yeah," Bush said enthusiastically. "You've got to step up man — that would be key."
The question arose during an interview with the Huffington Post when the interviewer asked Bush what was the funniest or most bizarre email he had received at his jeb@jeb2016.org address, where the question was first asked.
"I've gotta figure out which ones are not X-rated," the former Florida governor quipped. "That's the only problem."
On killing Hitler, Bush did acknowledge the complexities of the hypothetical scenario.
"The problem with going back in history and doing that as we know ... from the series 'Back to the Future,' is it could have a dangerous effect on everything else," Bush said. "But I'd do it."
According to the Huffington Post, Bush was traveling through New Hampshire on his way to Milwaukee for Tuesday night's Republican presidential debate on Fox Business Channel.
(H/T: The Huffington Post)
—
Follow Tré Goins-Phillips (@tregp) on Twitter