An Israeli Arab lawmaker Sunday used a commemoration of Kristallnacht — a night of violent rampages in November 1938 against the Jewish community under Hitler's rule — to compare Israel's treatment of the Palestinians to the Nazi genocide of the Jews.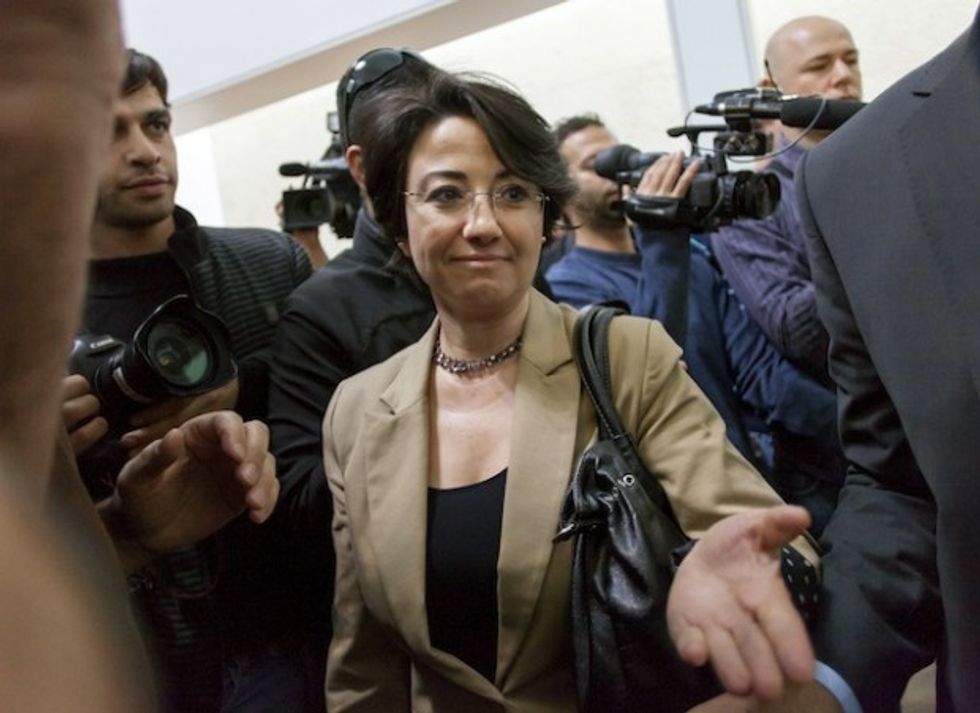 Israeli Arab Member of Knesset Hanin Zoabi has been one of the most controversial figures in Israeli politics after she participated in an attempt to breach the blockade of Gaza in 2010. (AP Photo/Emil Salman)
At the commemoration in Amsterdam, organized by a far-left group, Member of Knesset Hanin Zoabi — who in 2010 sailed with the Gaza flotilla to try to break Israel's blockade of Gaza — said, "During Kristallnacht, thousands of Jewish businesses and synagogues were burned, while the Germans remained silent. Today, as the homes of Palestinians are burned, as churches and people are burned alive, the majority in Israel remains silent."
"It is my honor to speak on behalf of the Kristallnacht victims … on behalf of all the Jews in history who have resisted oppression," she said, according to the Jerusalem Post.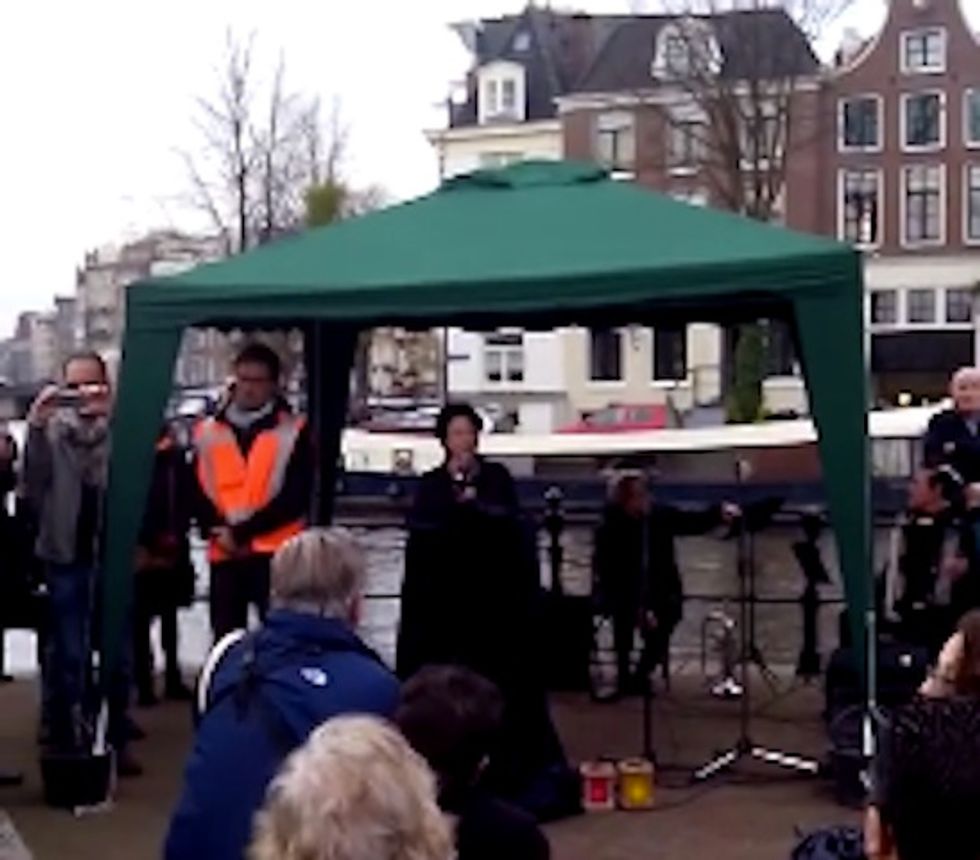 Zoabi speaks at the Amsterdam event about Kristallnacht. (Image source: YouTube)
The Jerusalem Post further reported that the event was organized by a group called Platform Stop Racism and Exclusion, which has been accused by Dutch Jewish community members of expressing sympathy toward Hamas.
"I share their struggle," Zoabi said of Jewish victims of Nazism, but that "the central lesson of the Crystal Night [Kristallnacht] has not been learned."
The Times of Israel noted that the commemoration was held just yards from a Jewish orphanage destroyed during the Nazi occupation of the Netherlands.
In its 2009 Kristallnacht gathering, the same left-wing group hosted a Muslim cleric who accused Jews of using blood to make Passover matzoh, the Times of Israel reported.
Zoabi was elected to Israel's parliament as a member of the Joint List, an amalgam of Islamist and communist parties that ran in elections earlier this year as a consolidated group.