Sand Springs, Oklahoma, police officer Matt Stacy had less than five seconds to react as a stolen SUV careened toward him and his patrol car.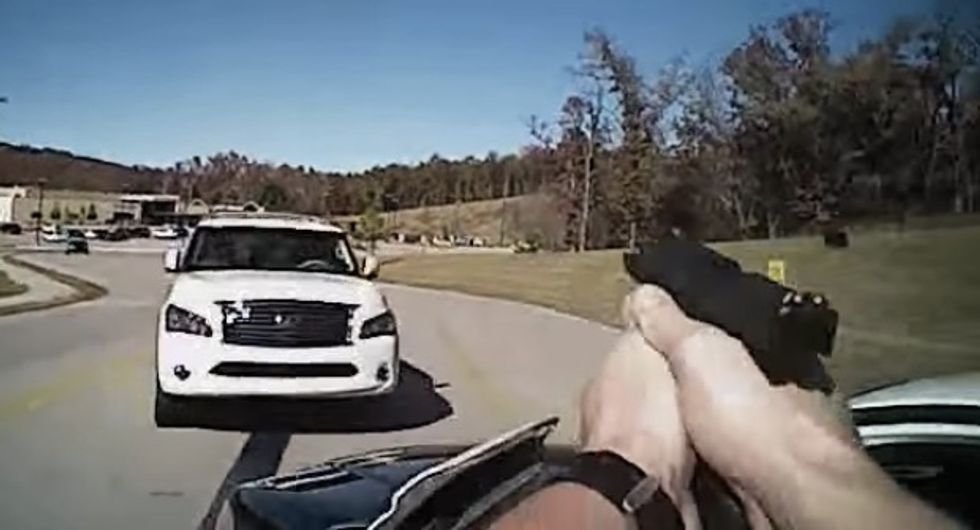 Image source: YouTube
Stacy had pulled over and was about to place spike strips across the road in an effort to disable the stolen SUV. On the dramatic video, captured by the officer's body camera, Stacy can be heard ordering the driver, "Stop! Stop!" before managing to fire two shots as he was thrown to the side by the impact of the car.
Image source: YouTube
The suspected thief, Stacy Ann Bunsey, was not hit by either shot fired by the officer, slamming the stolen car into the police cruiser. Officers chasing the vehicle arrived and reportedly needed to climb through the SUV's sunroof in order to arrest the driver.
Bunsey faces a host of charges, including assault and battery with a deadly weapon on a police officer.
Officer Stacy suffered only minor injuries.
Watch the video.
--
Follow the author of this story on Twitter and Facebook: