Officials in a small Minnesota city hesitantly voted on Tuesday night to remove a beloved nativity display that has been placed in a local park each year — a symbol that is revered by many locals.
But after the Freedom From Religion Foundation, an atheist activist group, got involved earlier this year in an effort to urge that the Christmas display be removed from Burlington Northern Park in Wadena, Minnesota, the city council unanimously voted in their favor.
The display will be donated to the local Ministerial Association and will be placed on private property, KARE-TV reported.
Problems began after the nativity was moved to the center of the park last year after having previously been placed at another location inside the park. It was then that an unnamed local saw it and reported it to the atheist group, according to the outlet.
"They were offended that we had put it out on city property," Mayor George Deiss said. "When something is put up that many years it becomes a tradition to the city."
Tradition aside, Freedom From Religion Foundation attorney Patrick Elliot said that the nativity has been inappropriately placed on private property and that its removal is essential.
"There are a number of traditions that should be stopped and those are ones that violate the constitution," he said. "So no matter how long they've been perpetuating this illegal display, now is the time to stop it. Now that they are aware of it."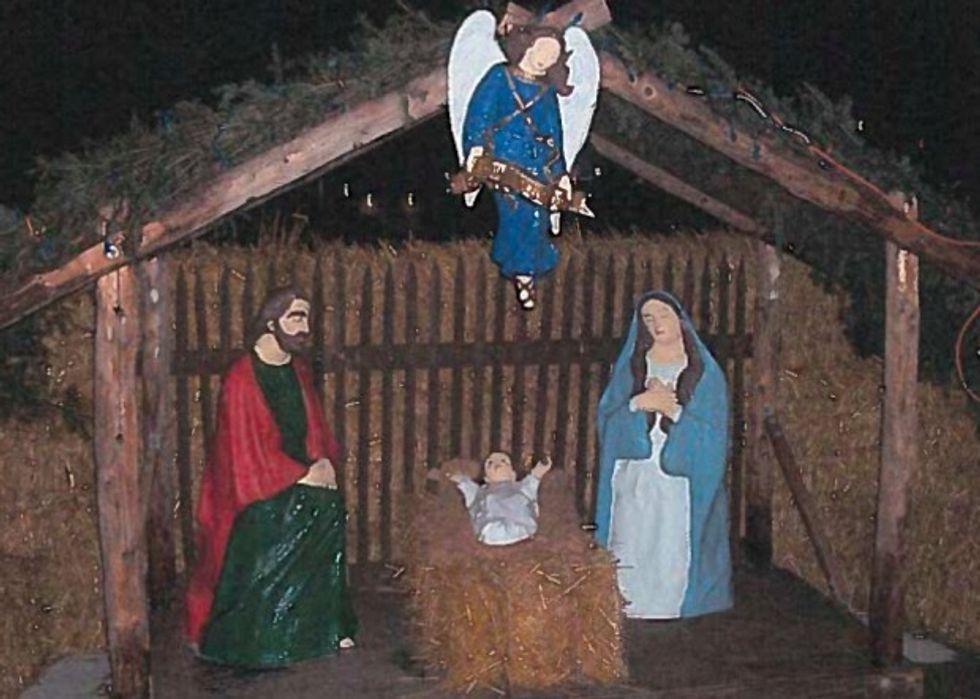 Freedom From Religion Foundation
The Freedom From Religion Foundation first sent a letter to Wadena officials in January 2015, with the atheist group offering suggested language to any supporters who wanted to help the organization seek the nativity's removal.
That text, which summarizes the Freedom From Religion Foundation's arguments, reads:
"As a nonreligious person, I urge you not to put up a nativity scene this year in Wadena. Owning and erecting a nativity scene indicates government endorsement of Christianity, which is unconstitutional. It sends a message of exclusion to citizens who are not religious or who belong to non-Christian religions, and a corresponding message to believers that they are political insiders. This is divisive. Please donate the nativity to a private owner and stay neutral on matters of religion."
The Wadena city council made its decision to vote for removal over fears that a lawsuit would unfold.
(H/T: KARE-TV)
Follow the author of this story on Twitter and Facebook: