After 17 years serving his country, Andy Stumpf was frustrated.
Medically retiring as a Navy SEAL in 2013, Stumpf didn't pay much attention to the news at first. But then, little by little, he started watching again and saw, what he said, was "all the hard work, in literal blood, sweat and tears, literally eroding one inch at a time."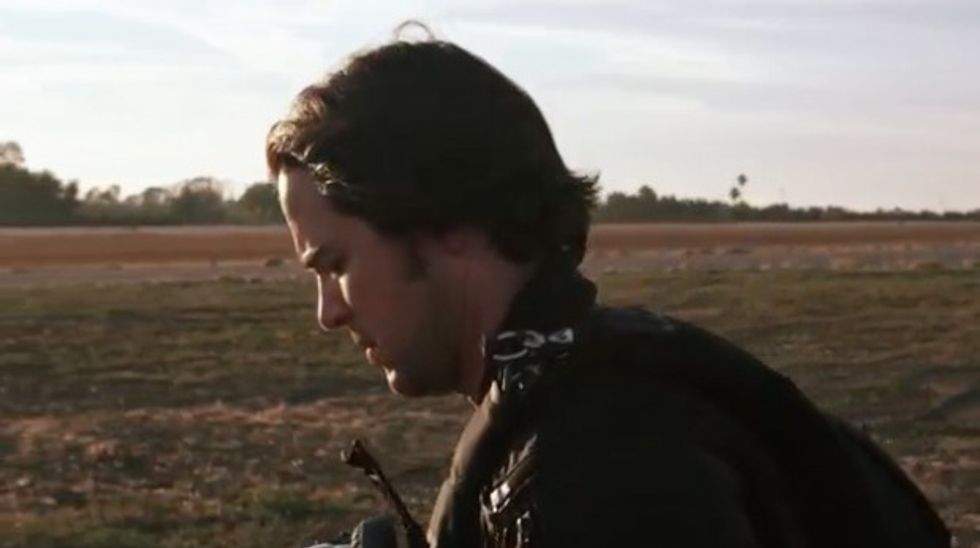 Image source: YouTube
"It got to a point where I couldn't even watch news anymore," Stumpf, who in his career completed two pre-9/11 deployments and eight post-9/11 combat deployments in Iraq and Afghanistan, told TheBlaze. "It was frustrating to be out of the military and not be able to do anything. Before, I could literally and figuratively get into fight, but now I was sitting on couch and not...able to do anything."
What Stumpf could do, however, is skydive. His adrenaline-junkie passion of leaping out of planes is what he's using now as a way to give back and do something.
"I thought, the second best thing I can do is support the guys that I used to work with and their families," Stumpf said.
Stumpf is on a "Man on a Mission" to raise $1 million for the Navy SEAL Foundation and he's increasing awareness toward that goal, in part, by jumping out of planes.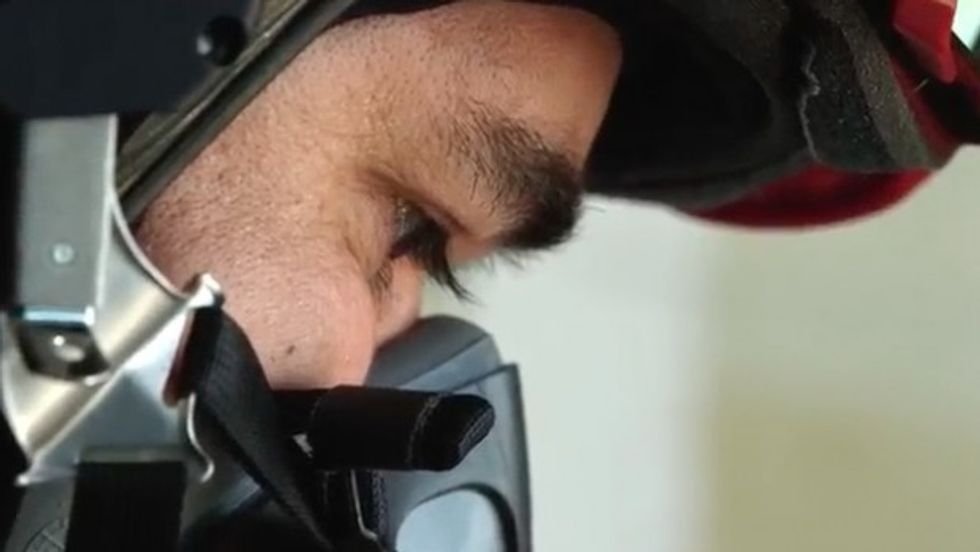 Image source: YouTube
Earlier this month, Stumpf's mission, which involved jumping from a plane in a wingsuit, had the possibility to break four world records. What the footage:
Though he only ended up breaking two — longest distance traveled in a wingsuit while in free fall and longest total distance flown in a wingsuit, including after his parachute was deployed — but he said he still considers it a victory.
In fact, he said he could have broken no records and would have considered it a success.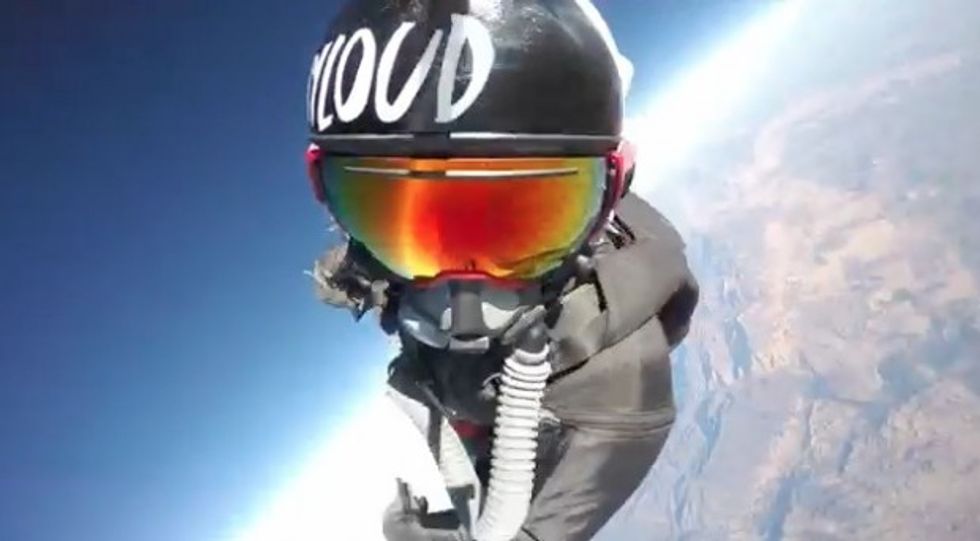 Image source: YouTube
"I don't care about the records. [The jump] was the only thing that I know how to do at this station in my life that I could do to be sexy enough to get people to look at it, so I could shift their focus [to the Navy SEAL Foundation]," Stumpf said.
What will be a "failure," he said, is if he can't reach his fundraising goal, for which slightly more than $67,500 has been donated toward so far.
"If I have to I'll just go rob a bank," Stumpf said jokingly.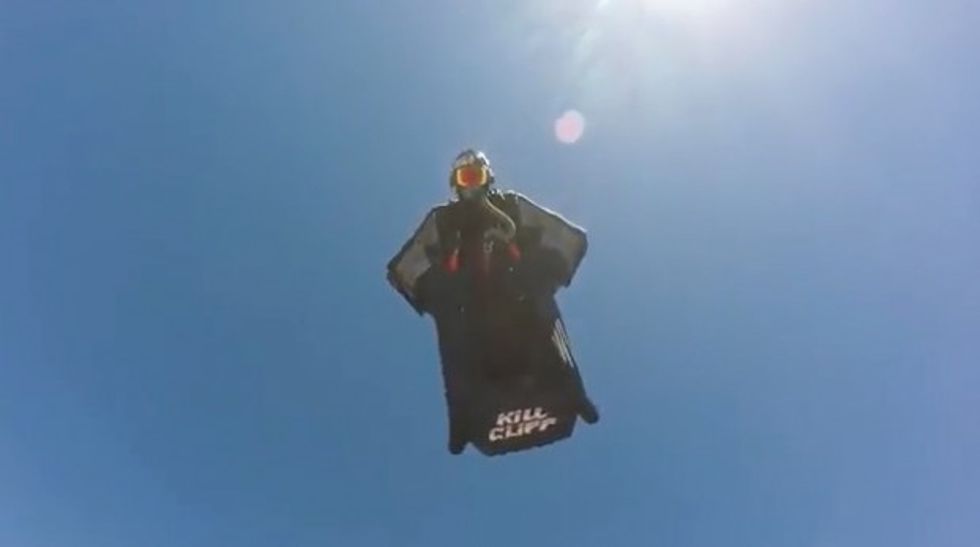 Image source: YouTube
This Veterans Day Stumpf said he hopes that people will not only focus on appreciating veterans but also the freedoms that those service members have fought for and continue to fight for.
"There are plenty of flaws in our country ... but instead of focusing on the flaws, I just wish that most people would focus on the liberties and freedoms that they have and take for granted on a day-to-day level," Stumpf said.
"There are groups of people who hate us for those freedoms that we're allowed to have and we need people in the military who are willing to write a blank check to stand up for their country," he said, noting that the cost sometimes includes giving up one's life.
"Veterans Day is about appreciating people who served in both peacetime and in wartime. If you know a vet, go give the guy a high five and say thanks. If you don't, take a minute to appreciate the things that we have in this country — the flaws and the freedoms — and just be thankful for it."
Stumpf's fundraising campaign for the Navy SEAL Foundation Survivor Support Program can be found on Go Fund Me.