On Friday, White House press secretary Josh Earnest spoke for the first time on the recent charges against a uniformed Secret Service agent accused of sending obscene images to underage girls while on White House grounds.
"I'm aware of those reports. Obviously from reading the reports, the allegations in them are disgusting and allegations that the administration, including the Secret Service, takes quite seriously," Earnest told reporters. "I think the fact that as soon as the Secret Service became aware of this information that they acted is an indication of how seriously they take this matter. I'm unable and unwilling to comment much more about a personnel matter."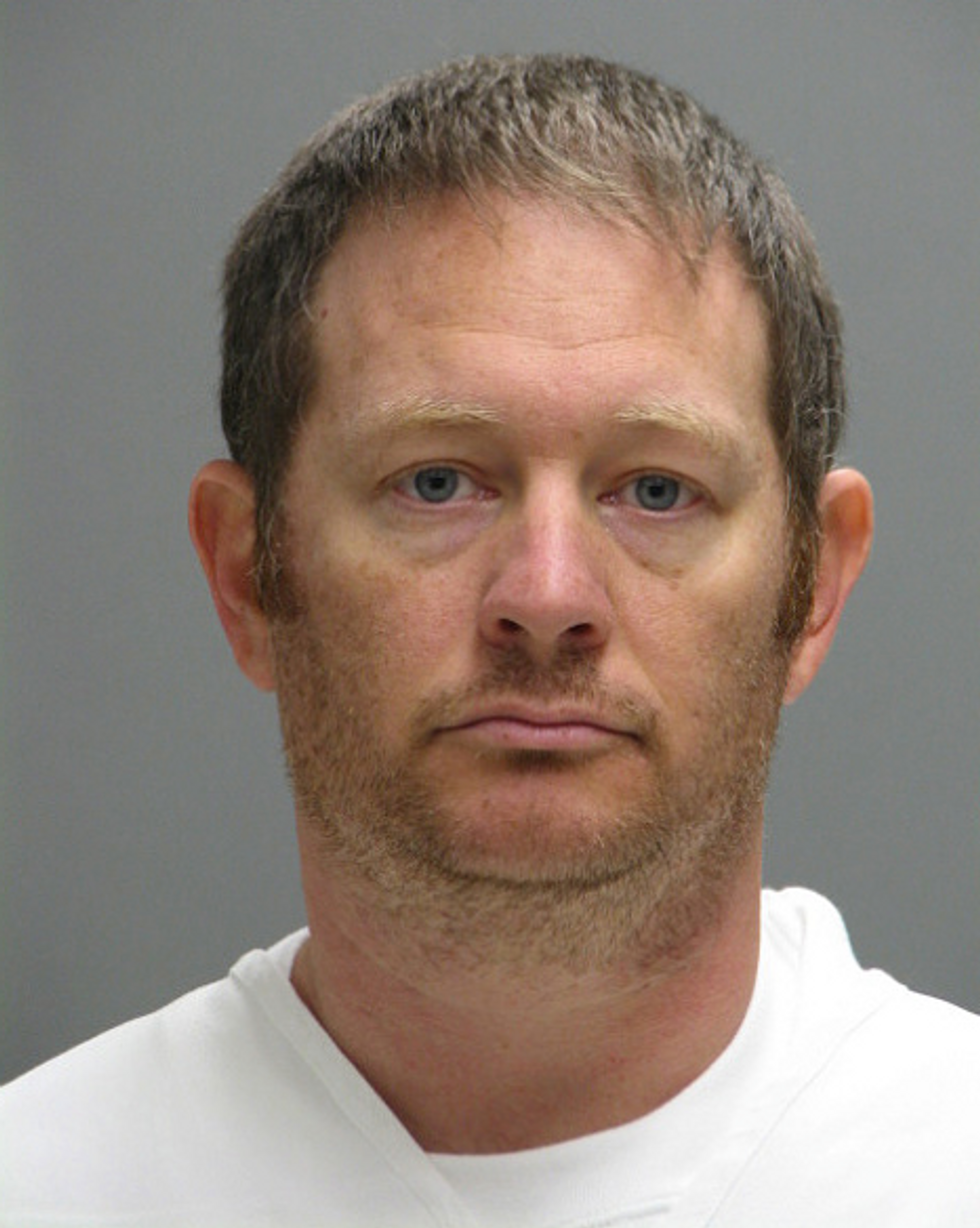 In this undated photo provided by the Delaware Department of Justice, Secret Service agent Lee Robert Moore is seen in a booking photo in Dover. Moore, 37, was arrested on charges of trying to solicit a teenage girl for sex and sending obscene images and texts online (Delaware Department of Justice via Getty Images)
Lee Robert Moore, 37, of Church Hill, Maryland, was set to be at a preliminary hearing Friday in Delaware on state charges of sexual solicitation of a child under the age of 18 and sending obscene material to a person under 18. He has also been charged in federal court with attempted transfer of obscene material to a minor.
Moore surrendered in Maryland on Monday after the Delaware State Police caught him in a sting. According to a complaint, Moore frequently engaged in online chats while on duty at the White House.
This is the latest in a string of problems for the Secret Service after several past security lapses, including a fence jumper, and a prostitution scandal.
Earnest said that Obama "without a doubt" had complete confidence in Secret Service Director Joe Clancy, who was hired to fix the agency.
"As soon as the Secret Service learned of these allegations, they moved quickly to take away this individual's security clearance, to take away Secret Service equipment and to prevent their continued access to sensitive areas, including the White House," Earnest said.
"Shortly after those steps were taken, the White House was informed," Earnest said. "The prompt and decisive action taken by the leadership of the United States Secret Service I think is an endorsement of their commitment to implementing their kind of reforms to ensuring that agency continues to live up to the high standard that they've established for themselves."