A foreign policy adviser to Ben Carson was rebuked by the retired neurosurgeon's campaign Tuesday after providing the New York Times with unflattering comments about the 2016 contender.
Duane Clarridge, an 83-year-old former CIA agent, suggested Carson was unable to grasp important information about the Middle East.
"Nobody has been able to sit down with him and have him get one iota of intelligent information about the Middle East," Clarridge told the Times.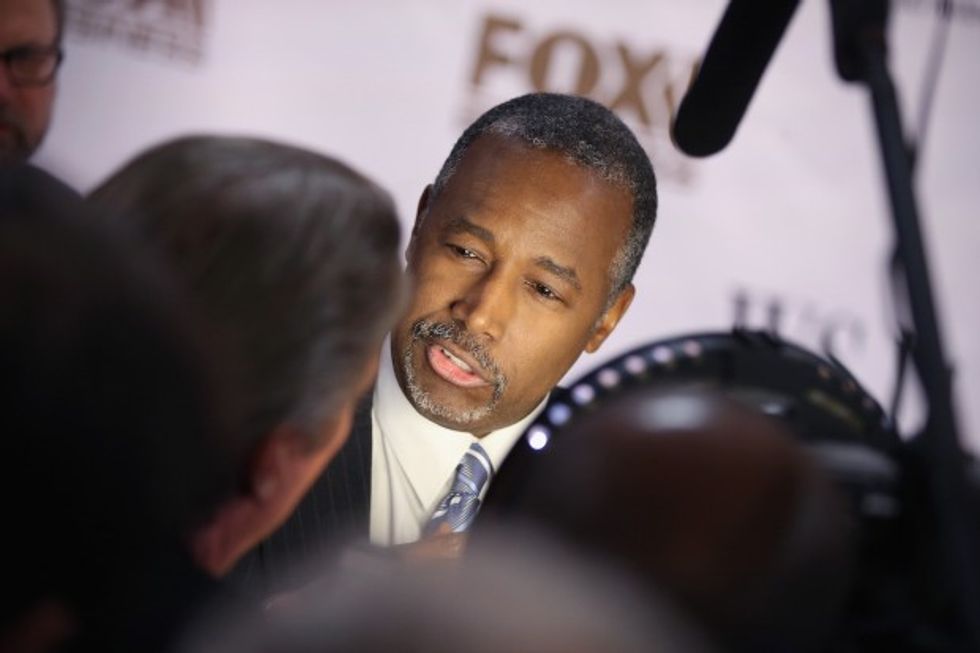 Scott Olson/Getty Images
He also claimed that Carson required weekly conference calls so his advisors could "make him smart."
In a statement, the Carson campaign fired back at Clarridge — and the Times for publishing his comments.
Carson campaign statement on the New York Times story: https://t.co/ArdpX8ClbH

— Phil Mattingly (@Phil Mattingly)1447796743.0
"Mr. Clarridge has incomplete knowledge of the daily, not weekly briefings, that Dr Carson receives on important national security matters from former military and state department officials," it said. "He is coming to the end of a long career of seeing our country."
"Mr. Clarridge's input to Dr. Carson is appreciated but he is clearly not one of Dr. Carson's top advisors," it continued. "For the New York Times to take advantage of an elderly gentleman and use him as their foil in this story is an affront to good journalistic practices."
—
Follow the author of this story on Twitter and Facebook: