The familiar flag flying above the elderly couple's New Mexico home reads "Don't Tread on Me."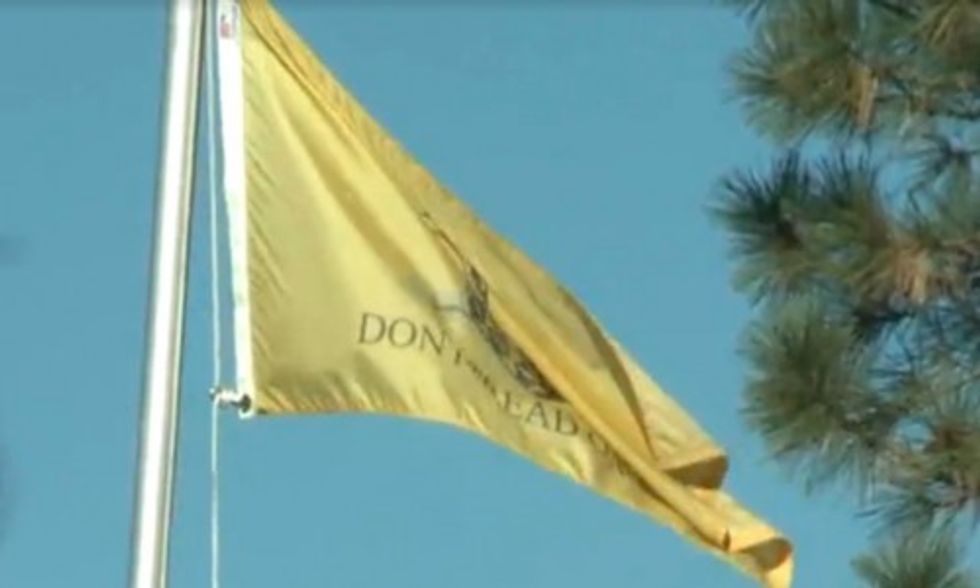 Image source: KRQE-TV
Which means Aaron Lujan apparently needs glasses.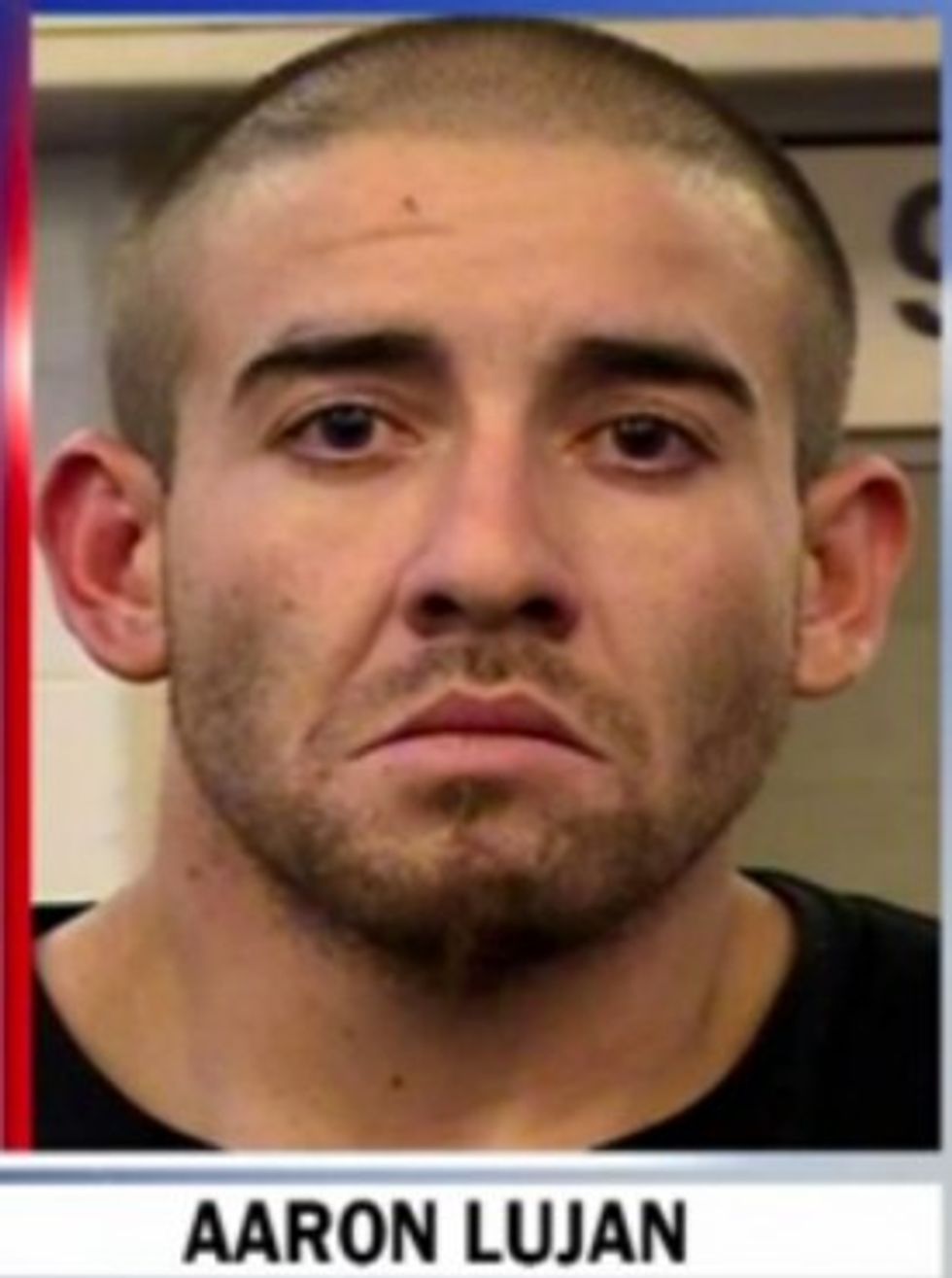 Image source: KOB-TV
Just hours after Lujan was released from jail on a burglary charge, neighbors told KRQE-TV the 26-year-old began terrorizing their block in Albuquerque Thursday morning.
Police said after Lujan stole an SUV, he parked it across the street from the "Don't Tread on Me" flag and began loading the vehicle with the elderly couple's property, including their car keys, a generator and tools.
Police said the property owner, 70-year-old man, caught Lujan in the act and confronted him — but Lujan ignored him.
"The old man goes inside his house arms himself with a shotgun, tells his wife what is happening and she arms herself with a handgun," Albuquerque Officer Tanner Tixier told KRQE.
Then the man and his 66-year-old wife proceeded across the street and confronted Lujan again — and this time he listened. Neighbors then called the cops.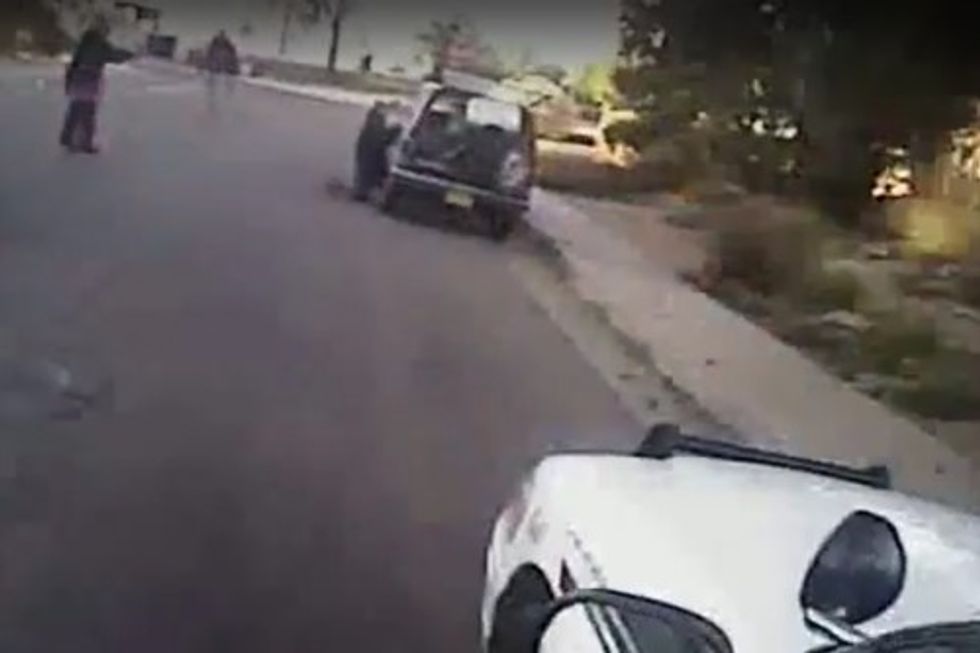 Screenshot of what a police bodycam captured when cops arrived at the scene. (Image source: YouTube)
Bodycam video showed police arriving to find Lujan kneeling on the street against the SUV and held at gunpoint:
No one was injured.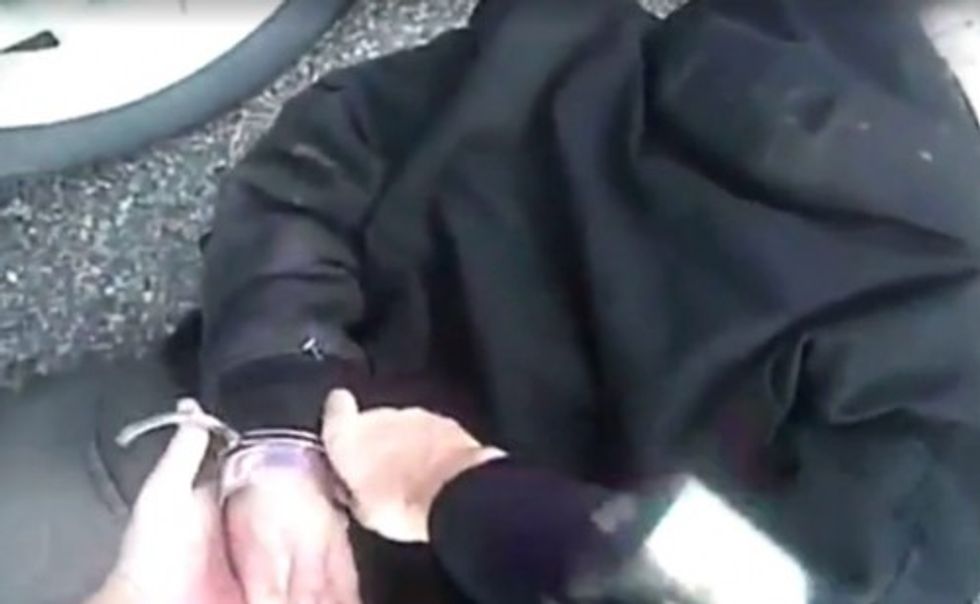 Image source: YouTube
Police told KRQE that if the couple hadn't jumped into action, the perp likely would have gotten away.
"He would have gotten into the stolen vehicle that he was loading the items into and we probably never would have seen him again," Tixier told the station.
Friends of the heroic couple told KRQE that the husband is a veteran and his wife enjoys hunting — and they aren't at all shocked that they stepped up.
The Associated Press contributed to this story.
—
Follow Dave Urbanski (@DaveVUrbanski) on Twitter