A 113-year-old smokestack in Pell City, Alabama, fell onto a man in a track hoe Tuesday, after explosive charges failed to bring the tower down.
During raw video of the incident, a woman screams, "Oh no! No, no, no, no, no, no, no!," as the smokestack began to tumble onto the track hoe.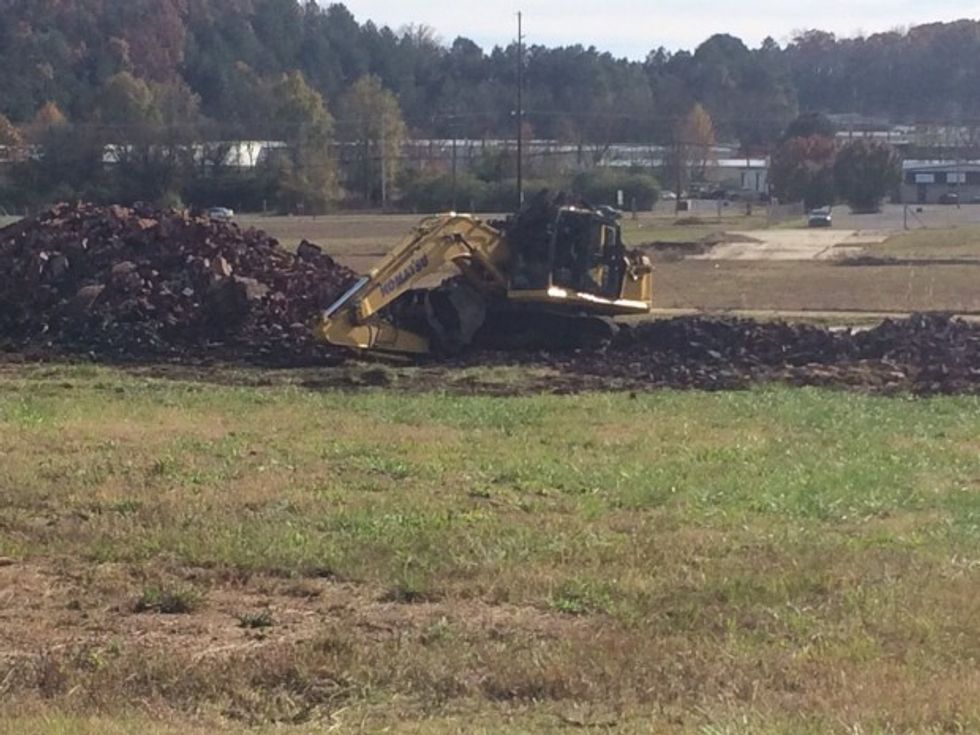 Image source: WBRC-TV
The operator inside that track hoe, Tim Phifer, fortunately made it through the ordeal with nothing more than some minor scratches, according to WBRC-TV.
"When it first started to drop, I was like, 'OK, this is going good, this is going good,'" Phifer told WBRC-TV following the incident.
"But when it stopped, I realized then that I had trouble, and I spun the machine, and put as much of the machine between myself and the smokestack," he added.
The smokestack was set to be demolished at 9 a.m. Tuesday morning, but both the initial explosive charge and another one hour later did little to the structure. In fact, only after the second charge was detonated, did the structure appear to "sway a little."
The reason it was so difficult to demolish the smokestack? There were no existing blueprints of the structure.
A park is planned to be built in the area where the smokestack once stood.
—
Follow the author of this story on Twitter and Facebook:
[facebook //www.facebook.com/plugins/like.php?href=