Israel was labeled as "Palestina" in a map posted in a CNN Money photo essay last week that explained the "scariest geopolitical hotspots" investors should look out for next year.
The news network later removed the map from the "Syria and the Middle East" page of the essay and replaced it with a photo showing the destruction of a Syrian neighborhood following a bomb attack.
"Correction: An earlier version of this article inadvertently included an erroneous map of the Middle East that was distributed by a photo agency. We regret the error," wrote CNN in text added later to the article.
The goof was first spotted by the pro-Israel media watchdog Honest Reporting, which noted that the image was taken from Getty Images' iStock and was not created by CNN's graphic designers.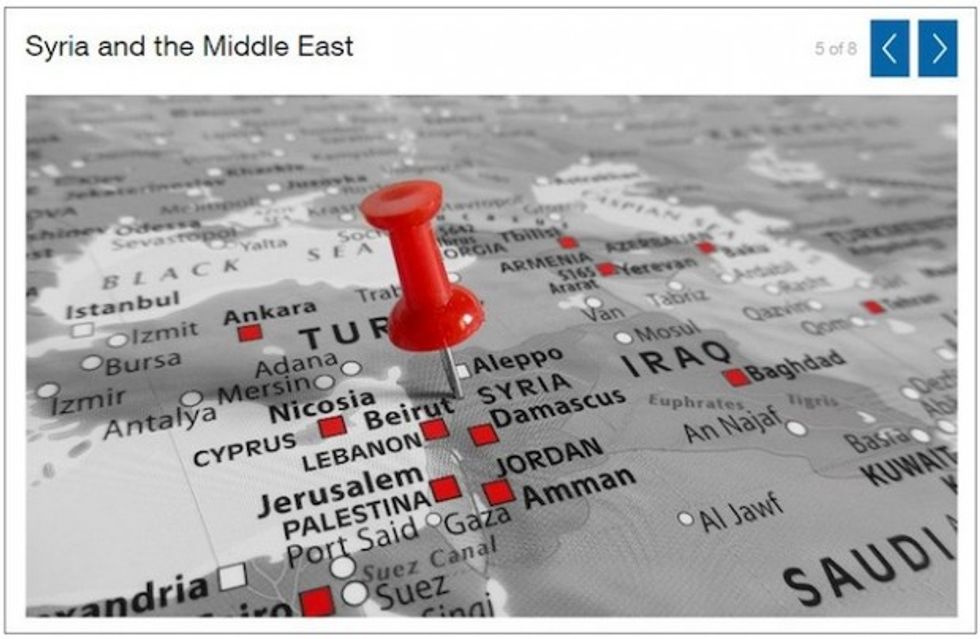 This is how the page first appeared in the CNN Money essay. (Image source: Honest Reporting)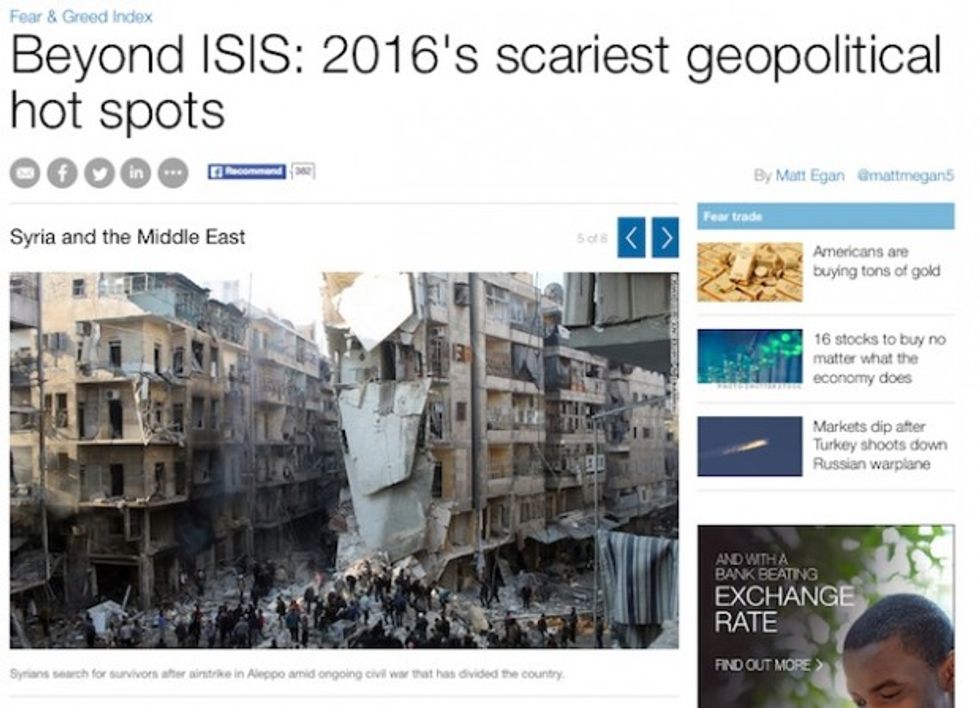 This is how the page appears now – map removed and replaced with a photo of a damaged Syrian street. (Screenshot: CNN Money)
Honest Reporting noted that "Palestina" is the translation of Palestine in Spanish and Portuguese.
"While we question how the error occurred at all, nonetheless we commend CNN for taking prompt action," Honest Reporting wrote following the removal of the erroneous map.
However, Honest Reporting's managing editor Simon Plosker asked whether the mistake stemmed from "an oversight or something more sinister."
"At a time when the state's very legitimacy is being called into question by vicious anti-Israel extremists, any message that Israel does not belong in the Middle East plays into this false narrative and feeds those like the Iranian ayatollahs who wish to see Israel erased from the map," Plosker said in a statement.
"How many times can CNN keep making these shoddy errors before the network takes remedial action to address its Israel problem?" he added.
A representative for CNN was not immediately available Sunday to respond to a request for comment from TheBlaze.
(H/T: JTA)