Investigators looking into the death of a 7-year-old boy in Kansas City, Kansas, say they fear the remains found in a barn are those of the boy after his father, 44-year-old Michael A. Jones, allegedly beat him to death.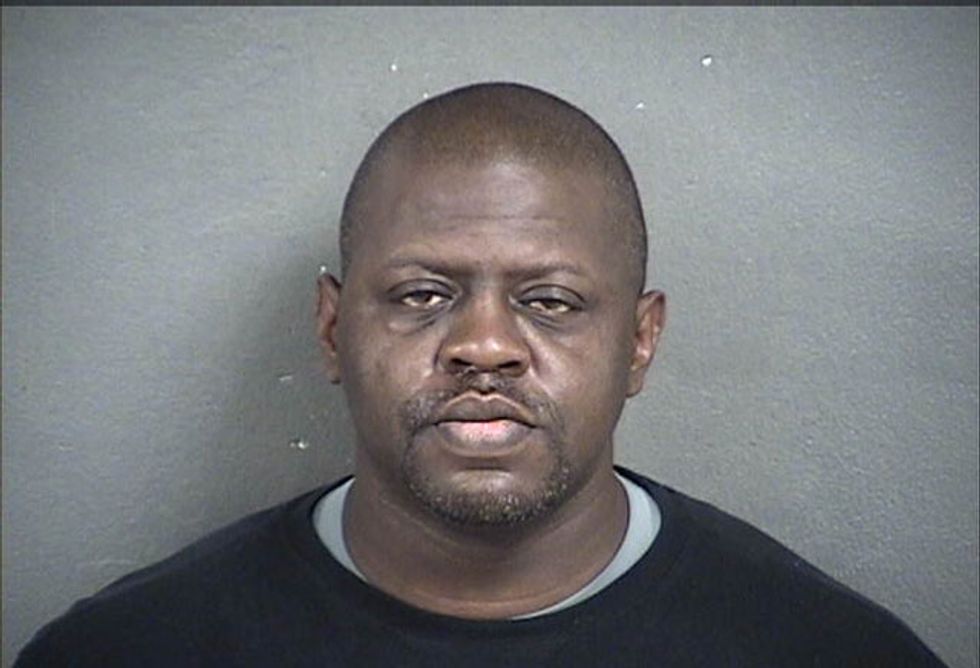 Image source: KCTV-TV
Police responded to Jones' home on Wednesday where they say he attacked his wife, 29-year-old wife, Heather Jones, and fired a gun at her. As officers investigated the incident, however, they were led to a barn on Jones' property where human remains were found.
Jones was charged with battery and assault on his wife, but he is also being charged with "torturing or cruelly beating" his 7-year-old son, alleged to have occurred sometime between May 1 and Sept. 28, KCTV-TV reported.
The remains haven't been formally identified as those of the 7-year-old, but investigators said they fear the child was fed to pigs after Jones beat him to death.
Police said during the investigation that began on Wednesday that the 7-year-old had been missing for "an extended period of time and was possibly dead," NBC News reported.
Jones is currently being held on $10 million – the highest a judge has set in the 34 years district attorney Jerome Gorman has been on the job.
Seven other children, ranging in age from 1-11, also lived with Jones and have been placed into protective custody.
"For all those girls to have to witness what their brother went through and to carry the burden that something happened to their brother is horrible," a woman who used to babysit the children with one other woman said.
The babysitters, who asked to remain anonymous, added that the house was in "horrible" condition.
"The kids lived in filth. Trash everywhere. Dried food all over the house," one of them described.
The women also said that Jones' wife added pigs to the barn in September – the latter end of the period at which investigators say the child likely died.
(H/T: KCTV-TV)
–
Follow Jon Street (@JonStreet) on Twitter