Police in Texas say that after a woman died of Hepatitis C, the 46 malnourished dogs that were living with her began feasting on her corpse — and authorities said they had no other choice but to put down dozens of the animals.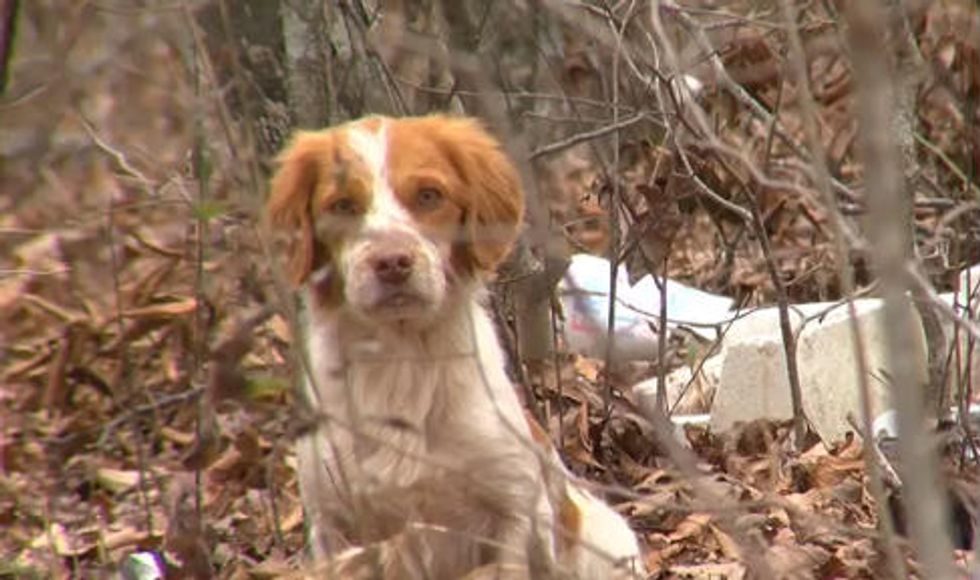 Image source: KARZ-TV
"When the deputies arrived on the scene to get in to her, the dogs were vicious," Van Buren County, Arkansas, sheriff Scott Bradley told KARZ-TV. "You couldn't even get into the trailer to check on her to see what needed to be done."
Deputies said they didn't have any other choice but to fatally shoot nine of the dogs just to get to the 65-year-old woman's body. Bradley said a number of the remaining dogs began going into neighbors yards.
"That's when the real threat began," Bradley said. "We didn't know if those diseases or that disease would be spread by the dogs in the community."
Animal control officer Reta Tharp said she tried for weeks to save or euthanize the dogs, but after one of them bit the veterinarian, Tharp said officials were given no other choice but to shoot some the dogs — 27 of them.
"It was the only resource we had," Tharp said. "We had tried everything else, and it just failed. I did what I felt like I had to be done."
(H/T: KARZ-TV)
–
Follow Jon Street (@JonStreet) on Twitter