Retired New York City Police Department detective Harry Houck said he watched in disbelief as members of the media ransacked the home of the husband and wife responsible for killing 14 in Wednesday's San Bernardino terrorist attack.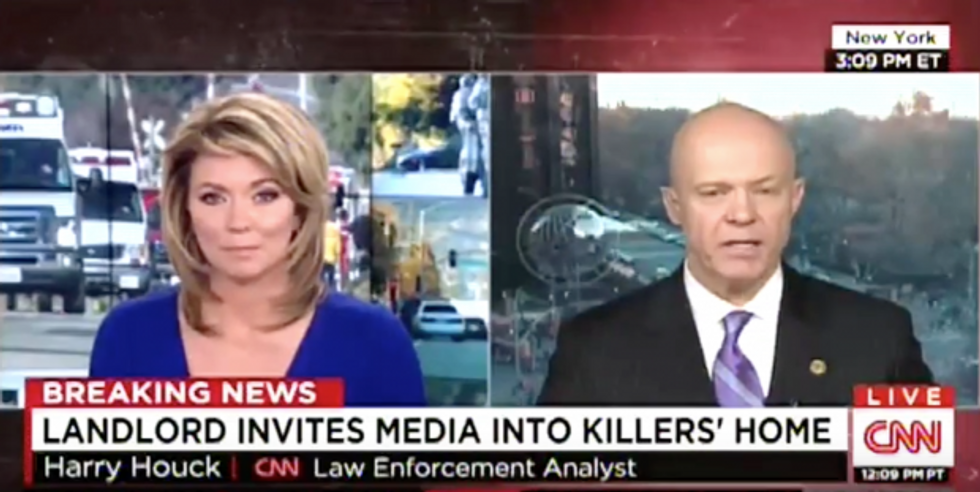 CNN
But there was one thing that he noticed immediately.
"I am still baffled," he said. "This is part of the crime scene because this is where they lived. The first thing I noticed when I looked at this was this apartment was not dusted for prints. How do I know that? Because I don't see fingerprint dust all over the place."
Houck said the development is a "big problem" because it would make it very difficult to identify any potential "co-conspirators" who may have been in the apartment at any time.
David Bowdich, assistant director of the FBI's Los Angeles office, told reporters on Friday that investigators released the apartment back to the landlord after serving a search warrant.
Unaddressed by Bowdich was the fact that driver's licenses, a Social Security card as well as other documents and evidence were left in the apartment for reporters to handle.
TheBlaze has reached out to the FBI to seek confirmation on whether the entire apartment was dusted for fingerprints.
---