Former President Jimmy Carter no longer has cancer in the brain.
According to the Atlanta Journal-Constitution, Carter, 91, announced the good news while he was teaching his weekly Sunday school class at Maranatha Baptist Church in Plains, Georgia.
"Went for an MRI this past week and they (doctors) didn't find any cancer at all in the brain," NBC News reported that Carter said.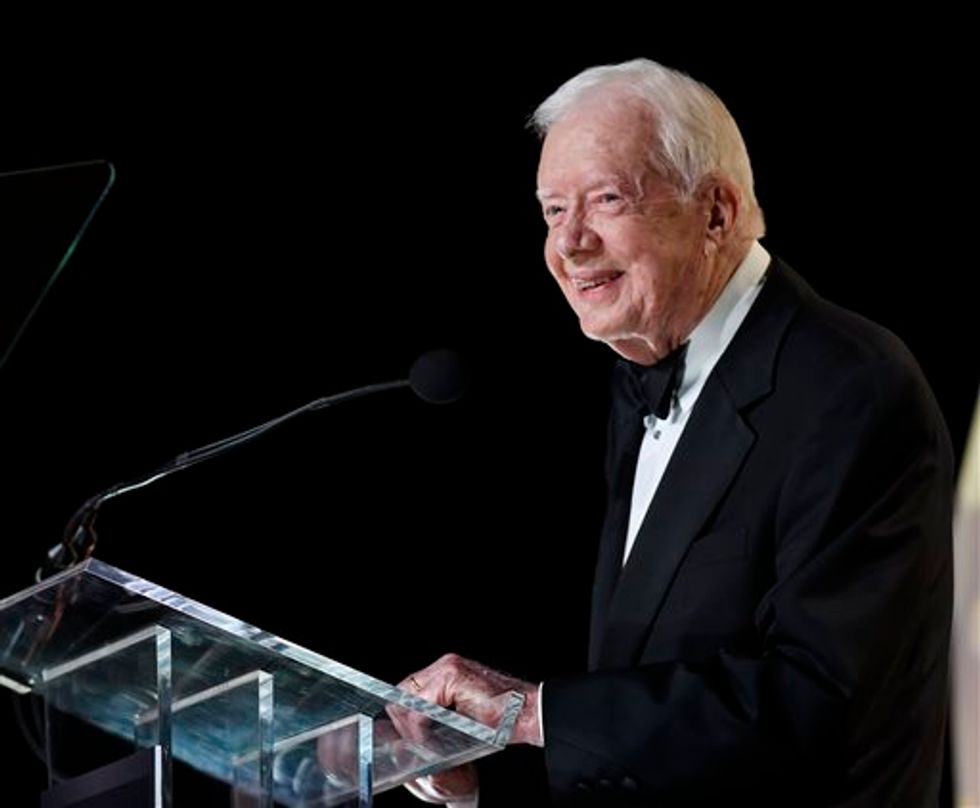 Former President Jimmy Carter speaks during his presentation during the 53rd Annual ASCAP Country Music Awards at the Omni Hotel on Monday, Nov. 2, 2015 in Nashville,Tenn. (Photo by Sanford Myers/Invision/AP)
"He said he got a scan this week and the cancer was gone," Jill Stuckey told the Journal-Constitution. "The church, everybody here, just erupted in applause."
ATLANTA (@AP) - Jimmy Carter's grandson: Former president says no cancer was detected in his latest scan.

— TheBlazeNOW (@TheBlazeNOW) December 6, 2015
Carter's grandson, Jason, confirmed the news to the Associated Press in a text message.
Jason said his grandfather "told me that the doctors couldn't find any cancer in his most recent scan."
Carter announced in August that doctors had found melanoma discovered during liver surgery that spread to four spots on his brain."I'm perfectly at ease with whatever comes. I have deep religious faith," he said then, adding that he planned to continue to teach Sunday school for as long as his health permitted.
Doctors said last month that Carter was responding well to treatment and the cancer did not appear to have spread.
This story has been updated.