MSNBC co-host Mika Brzezinski said it's "incredibly disturbing" that San Bernardino terrorist Tashfeen Malik was granted entry into the U.S. on a "fiance" visa even after she had shown signs of radicalization. FBI Director James Comey revealed on Wednesday that Malik and Syed Farook discussed jihad and martyrdom online as early as 2013.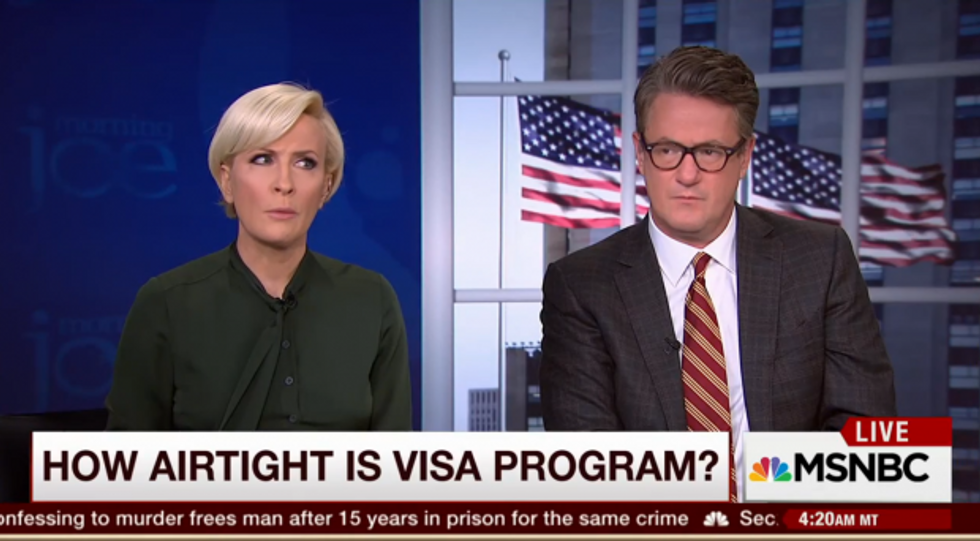 MSNBC
Brzezinski then challenged the "Morning Joe" panel to offer any solution better than the one proposed by GOP presidential candidate Donald Trump. She also admitted the U.S. visa program clearly has "holes."
"We just had…a slaughter in our country," she said. "Most of us feel like it's going to happen again. So someone tell me something better than what Donald Trump is saying. And there has to be something better because everybody has been sitting here for days just lambasting him, including me, because I don't agree with it. But somebody needs a better idea."
Bloomberg's Mark Halperin suggested the U.S. spend more on the program and said there are likely not enough staffers screening visa applicants.
Co-host Joe Scarborough said a plan similar to Ted Cruz's could work, in which the U.S. would put more scrutiny on migrants from war torn nations like Syria and Iraq.
Watch the segment via MSNBC:
---