Scuba divers swimming off the Grand Cayman island when they noticed a cruise ship's anchor had destroyed part of a coral reef.
The footage, uploaded to YouTube Tuesday, was said to have been shot on the islands west shore.
"Today we noticed that the Pullmantur Zenith (a division of Royal Caribbean Cruise lines) was anchored oddly close to the reef so we decided to go out and have a look...As you will see in the video, a massive portion of the reef out front from Don Fosters and Eden Rock was completely destroyed today," Scott Prodahl, the person identified as having uploaded the video, wrote online.
— Scroll down for video —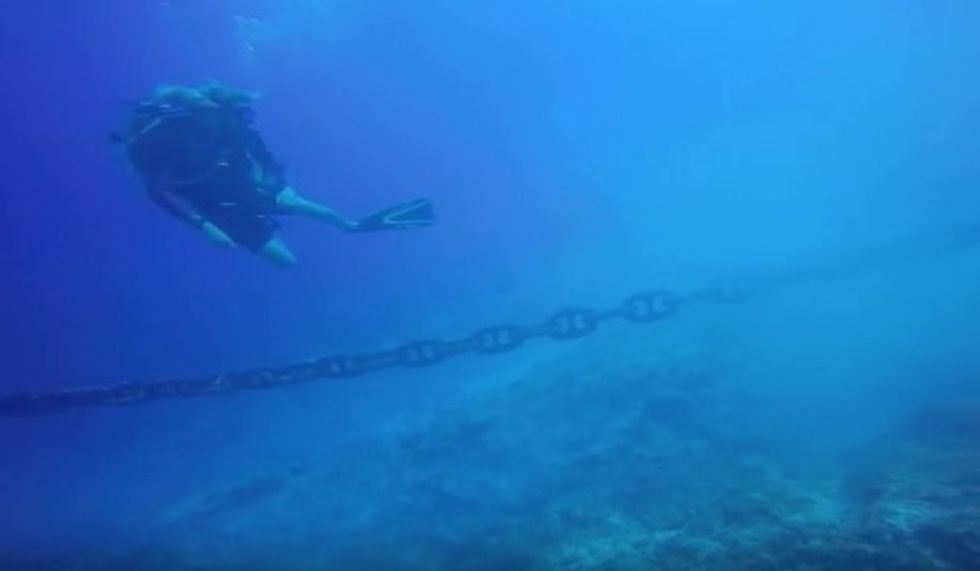 Image source: YouTube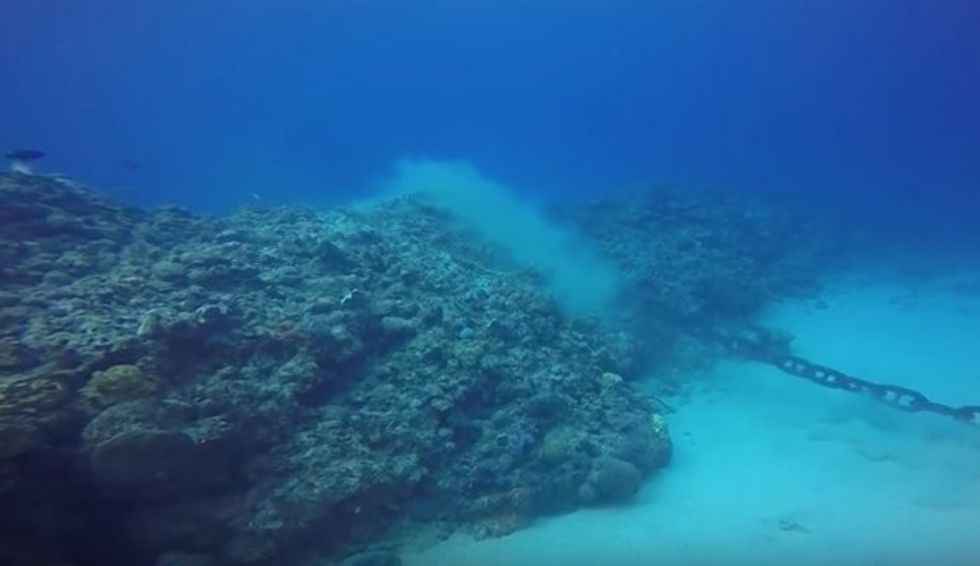 Image source: YouTube
The individual said the Department of Environment was contacted, but "nothing could be done" because anchoring in the area was not prohibited as long as local authorities OK'd it ahead of time.
"As part of the marine park, we are not allowed to fish here, not allowed to hunt lobsters, you can't even pick up an empty shell, all in the name of conservation?....but for some reason you can drop an anchor and wipe out a reef that took thousands of years to grow," a frustrated Prodahl wrote.
He added, "I can't imagine what it looks like now."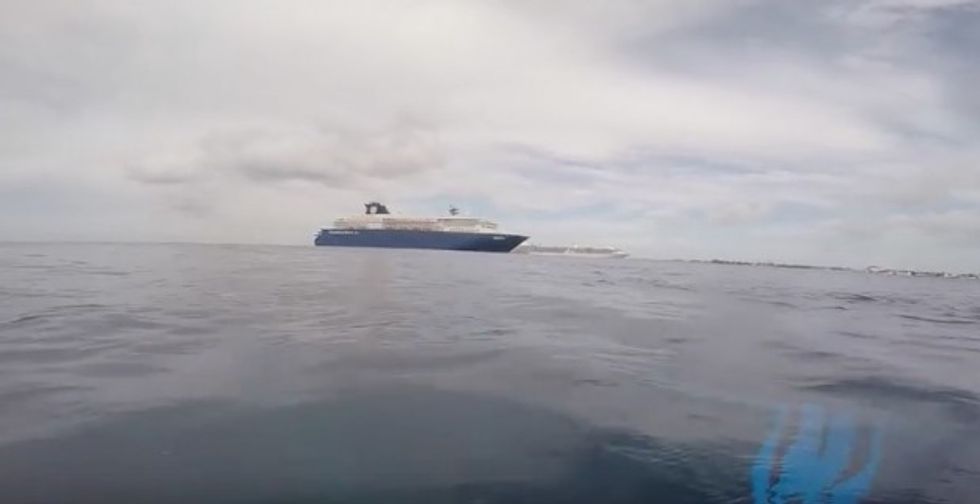 Image source: YouTube
Prodahl's video has been views nearly 1 million times since it was uploaded this week.
A Royal Caribbean spokesperson confirmed in a statement to The Huffington Post that the incident did take place.
"This is a very unfortunate situation and we will work closely with Grand Cayman authorities to ensure this does not happen again," Global Corporate Communications Director Cynthia Martinez wrote the website in an email. "Royal Caribbean Cruises Ltd. understands the importance of protecting the marine environment and sustaining the well-being of the places we visit. Protecting the health and welfare of our oceans is always foremost in our minds."
Coral reefs can take hundreds of years to grow and develop and are often protected by local laws.
—
Follow the author of this story on Twitter and Facebook: