Atheist activists have embarked on a campaign to encourage U.S. hotels to offer Bible-free accommodations, claiming that the Judeo-Christian scriptures call "for killing nonbelievers, apostates, gays, 'stubborn sons' and women who transgress biblical double standards."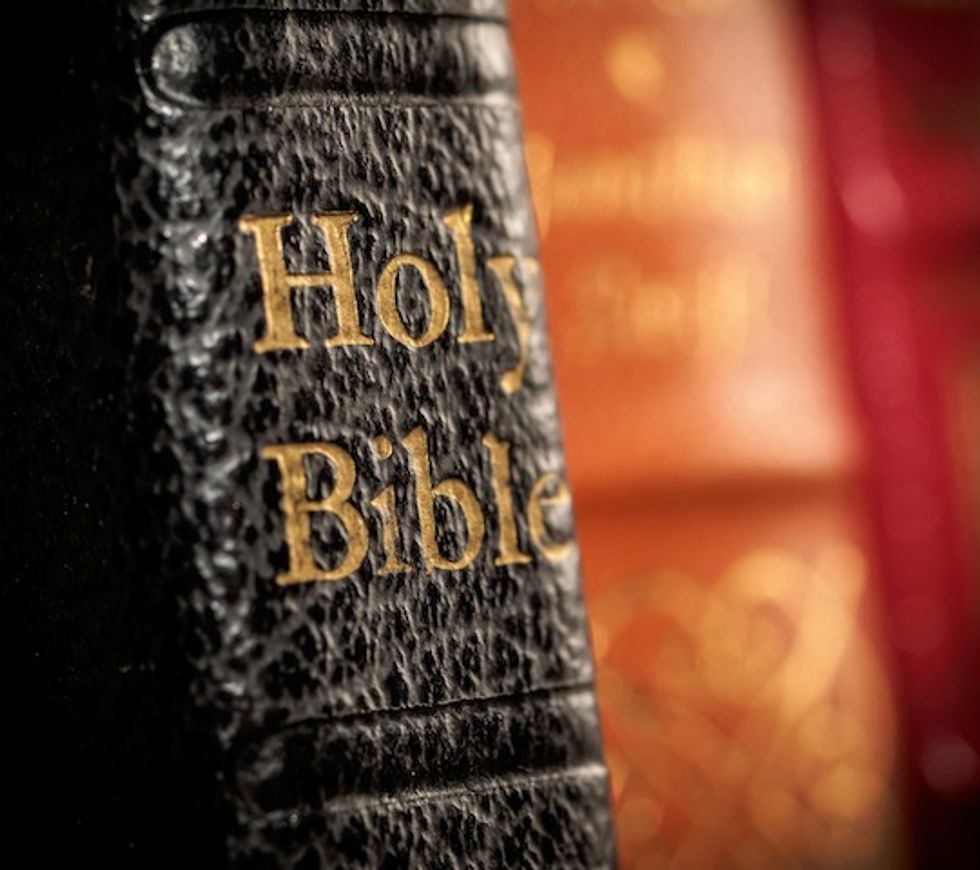 Photo: B Calkins/Shutterstock
But are these claims accurate? According to some of the theologians and pastors we spoke with: absolutely not.
Numerous faith leaders reacted to the anti-Bible claims that are being made by leaders of the Freedom From Religion Foundation, patently pushing back.
"Talk about a mindless protest. If an atheist desires not to read a Bible, just do not pick it up. Gideon offers the Bibles for free for people who make a choice to read it," said Dr. Darrell Bock, a New Testament expert and professor at Dallas Theological Seminary. "Its presence in the room does no harm to anyone. Are libraries next?"
Bock continued, "As for what the Bible advocates in terms of violence, this reading is the result of a flat style of interpretation that does not recognize how themes are developed in the Bible or how some texts are limited in how they are applied."
Author R.P. Nettelhorst went even further, accusing Freedom From Religion Foundation leaders Annie Laurie Gaylor and Dan Barker of "utter ignorance of what the Bible actually does call for" for by using the argument that the book "calls for" such violence.
"Does the Bible have stories of violence, does it list laws that are harsh, does it portray human beings and human societies behaving badly? Certainly," he wrote. "So the atheists can make the argument that the Bible 'calls for' bad things if they so choose, but they are beclowning themselves. They are guilty of an absurd logical fallacy: they are creating a strawman argument."
Nettelhorst continued, "They apparently believe the weirdest extremists have the most accurate view of the Bible, since they are agreeing with the likes of Westborro Baptist Church's interpretation of things."
He posited that Jesus' words about loving God as the "greatest commandment" and loving others are at the center of what the Bible "calls for."
And Dr. Michael Heiser, a scholar-in-residence at the Faithlife Corporation and the author of "The Unseen Realm" and "Supernatural," agreed, explaining that the theocracy ended in 586 B.C. and that the New Testament never calls for any such killing of unbelievers, calling the atheists' argument "contextually and historically illiterate."
"This sort of killing was limited to the conquest for the land. Unbelievers [and] foreigners in other contexts were welcome in Israel," he said. "In fact, other than the conquest of the land, the very purpose of Israel was the salvation of the unbeliever. Why is the conquest different? Because the people put under herem/kherem ("holy war") were believed to be descended from the nephilim."
Heiser added, "The atheist claim is completely out of context ... if atheists think we're still living in the sixth century B.C., they have a point. Since we're not, they don't. Someone might want to hand them a calendar. The claim is breathtakingly ignorant."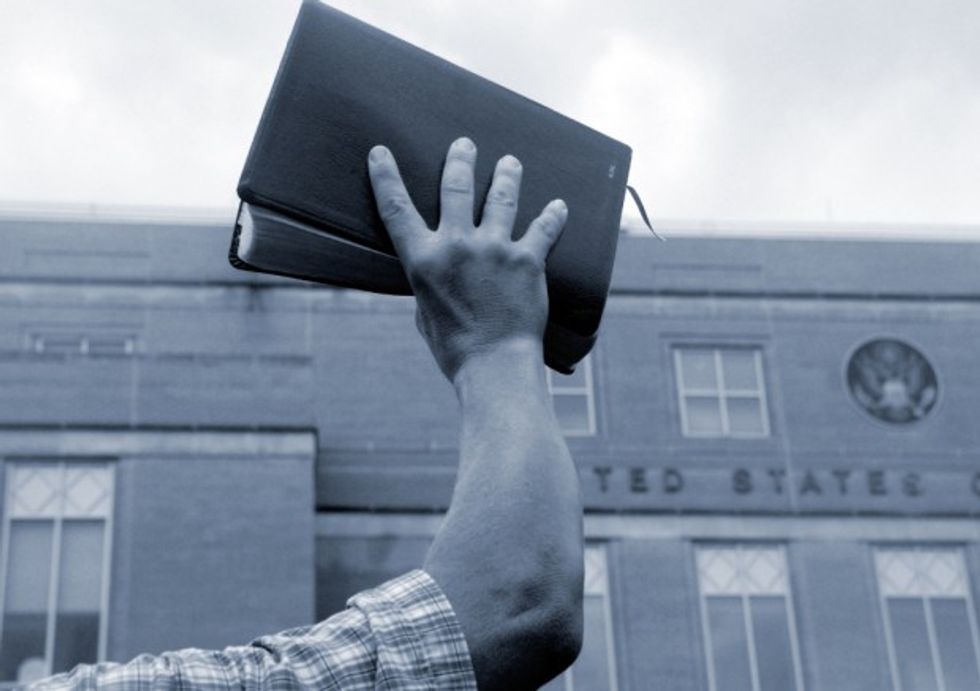 Photo credit: Shutterstock
Ian Punnett, a radio host, author and Episcopalian minister, openly admitted that the Old Testament "in a few select places" calls for the harsh penalties that the atheists highlighted, adding that these punishments are seen as "unjustifiable by today's standards."
"Leviticus and Deuteronomy are filled these claims, but so what? Why deny it's there when a sober-minded person who isn't trying to play 'gotcha' can understand how it came about," he said. "It was all about the context at the time. The margin between a living community and a doomed community was thin."
Punnett continued, "Keeping a group together to share burdens, to share water, to share food, to provide for mutual comfort and safety was a matter of life and death. It was all about unity and the commonwealth."
Tight bonds meant survival, the preacher said. So, while draconian and oft-times comical when filtered through a modern ear, Punnett said that many of these rules were instituted for the good of the collective.
"These rules were harsh and perhaps unnecessary, but lifestyle choices were sacrificed to the common good," he said. "People of faith should never claim to be perfect, or have a pretty history, but we survived and thrived because of the Bible and despite those awful punishments which we no longer need because we are no longer living under those conditions."
Chad Hovind, lead pastor at Horizon Community Church, in Cincinnati, Ohio, also added his voice to the discussion, explaining that he believes both the Old and New Testaments document God's love for humanity.
Photo credit: Shutterstock
"While there are some examples of killing off small cities in the Old Testament, in both Joshua and Samuel they are the exception to the rule and fall under the ethics of war in extreme circumstances," he said. "They are usually examples of stopping a terrorist-type culture that terrorize the poor, enslaved women, and persecuted the innocent for hundreds of years before their wickedness finally boiled over and required God's justice."
As TheBlaze previously reported, the Freedom From Religion Foundation is doubling down on its quest to remove complimentary copies of the Bible from hotel rooms across America, calling on the hospitality industry to "be more hospitable to non-Christian and nonreligious clientele by offering 'bible-free' rooms." Read more about that here.
--
Front page image via Shutterstock.com.