Glenn Beck said Tuesday morning that he believes GOP hopeful Sen. Ted Cruz (Texas) could "seal the deal" in Iowa during tonight's CNN Republican presidential debate.
"I believe that Sen. Ted Cruz could actually seal the deal tonight," the radio host said on The Glenn Beck Radio Program. "I believe that he could — if he has a knockout punch, he could seal the deal tonight."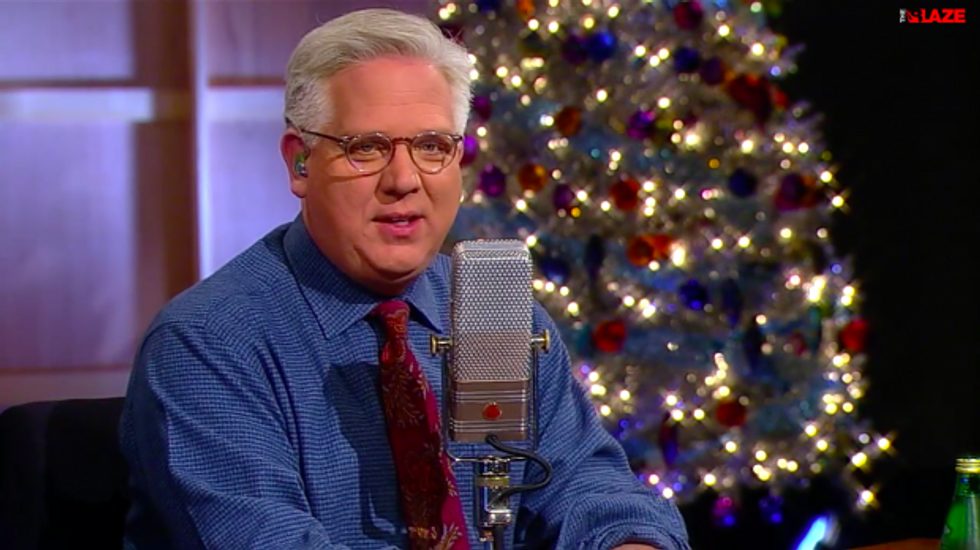 Glenn Beck discussing Tuesday night's GOP presidential debate Dec. 15.
Beck's comments come on the heels of a new Iowa Republican presidential caucus poll by Quinnipiac, revealing a dead heat between Cruz and GOP rival billionaire Donald Trump, with 27 percent and 28 percent, respectively.
Though Trump still dominates the national field, Beck later noted, "A national poll doesn't matter."
Cruz has been continually picking up steam in Iowa. According to the latest polling in the state, Cruz reaches 51 percent support when combining voters' first and second choice for the Republican nomination.
Beck went on to posit that recent data reveal Cruz enjoys 97 percent support among likely Republican voters when combining first, second and third choices for the nomination. However, it was not immediately clear what polling data the radio host was referring to.
"It's unbelievable," Beck said. "So as these guys start to fall out, he has everybody's second, third or fourth choice. ... Nobody has done these kind of numbers before."
Beck believes Trump "made a mistake" when he called Cruz a "maniac," adding that if and how Cruz reacts to the comment could "move the needle dramatically" toward the Texas senator.
"If a question is posed to him about Donald Trump, if he comes out and says, 'Look, I have nothing wrong with Donald Trump. Donald Trump is Donald Trump and we get along. However, what I'm being slammed for by really many people in the establishment is going to Washington and actually doing what I said I would do, then I'm guilty as charged,'" Beck said.
"If he says something like that tonight, I think he is going to move the needle dramatically toward him because people will have confidence. People are starting to say, 'Maybe he can win,'" he continued. "And they need to see he's not wishy-washy at all. And he has the perfect opportunity to do it while being kind to Donald Trump."
Ultimately, Beck said Cruz cannot "play the same game Donald Trump is playing."
Complimentary Clip from TheBlaze TV The full episode of The Glenn Beck Program, along with many other live-streaming shows and thousands of hours of on-demand content, is available on just about any digital device. Click here to watch every Glenn Beck episode from the past 30 days for just $1!
—
Follow Tré Goins-Phillips (@tregp) on Twitter