In an opinion he believes will be "unpopular," Glenn Beck said Wednesday morning that, after taking several steps to rein in illegal immigration, he would "consider" a path to legal status for those who have been here for 30 years.
"I'm just saying, I will sit down — after all those other things are done — and say, 'OK. You were 5 when you got here. ... You are an American at this point. You've been in this system, and it's no fault of your own.' What do we do?" Beck said of a hypothetical situation.
Beck's suggestion came after he and co-hosts Pat Gray and Stu Burguiere discussed some frustrations they heard concerning Republican hopeful Sen. Ted Cruz's statement in Tuesday night's GOP debate that he doesn't "intend to support legalization" for illegal immigrants.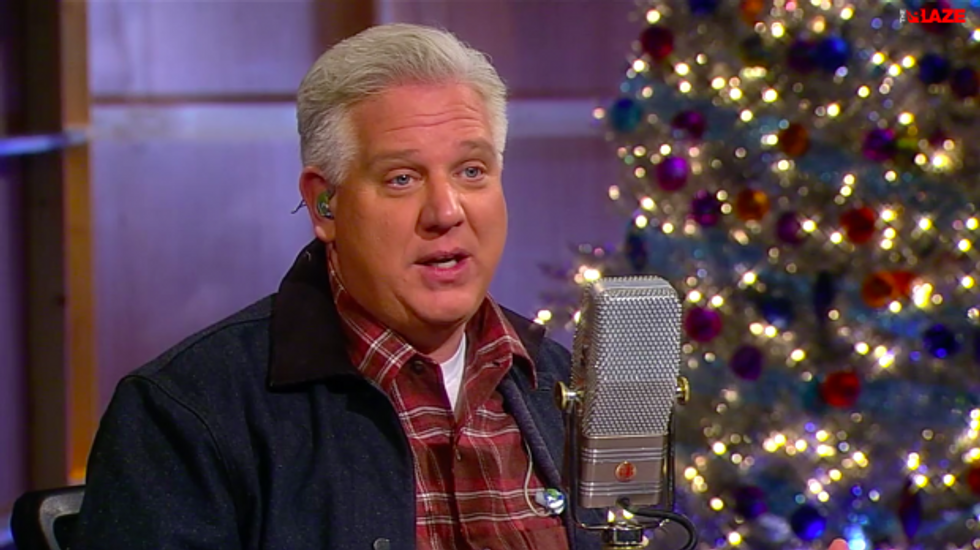 Image source: TheBlaze TV
"My suspicion is he doesn't want to take things to negotiate with off the table, and that's what — you know, that's what you do," Burguiere said of Cruz's comment.
Beck said that, before he would even sit down to have the discussion about a path to legal status, he would insist that policies enforcing self-deportation, deportation of any illegal immigrant who has broken the law and a wall securing the U.S.-Mexico border must be in place "without question."
The radio host added that he would "choke" jobs, welfare, hospitals and all of the "draws that are bringing people into this country and keeping them here," because, in turn, he believes that would cause self-deportation in many cases. For the remaining illegal immigrants living in the U.S., including those with overstayed visas, Beck says they will have to be deported.
"I don't do anything without a wall — I don't do anything without real security, and it's damn near permanent, because I don't want the next guy coming in in four years and being able to turn it off," Beck continued. "We have to have security and know who's coming in to our country and who's going out."
Beck said he doesn't even have the conversation about offering legal status to someone who passes all of the checkpoints he listed unless the policies to prevent illegal immigration are implemented.
In the hypothetical Beck suggested, the immigrant entered the U.S. when he or she was 5 years old. However, Beck pointed out that he's not suggesting legal status be granted. Rather, the radio host said he would be open to the consideration.
Complimentary Clip from TheBlaze TV The full episode of The Glenn Beck Program, along with many other live-streaming shows and thousands of hours of on-demand content, is available on just about any digital device. Click here to watch every Glenn Beck episode from the past 30 days for just $1!
—
Follow Tré Goins-Phillips (@tregp) on Twitter