President Barack Obama's meeting Wednesday with former New York Mayor Michael Bloomberg about gun control was not part of the president's public schedule, and the White House only notified the public after media inquiries.
"This was intended to be a private meeting between the president and Mr. Bloomberg," Earnest told reporters Thursday. "But upon some request, we confirmed that the meeting occurred and tried to give you a little sense of what transpired. The intent of the meeting was for the conversation to remain private."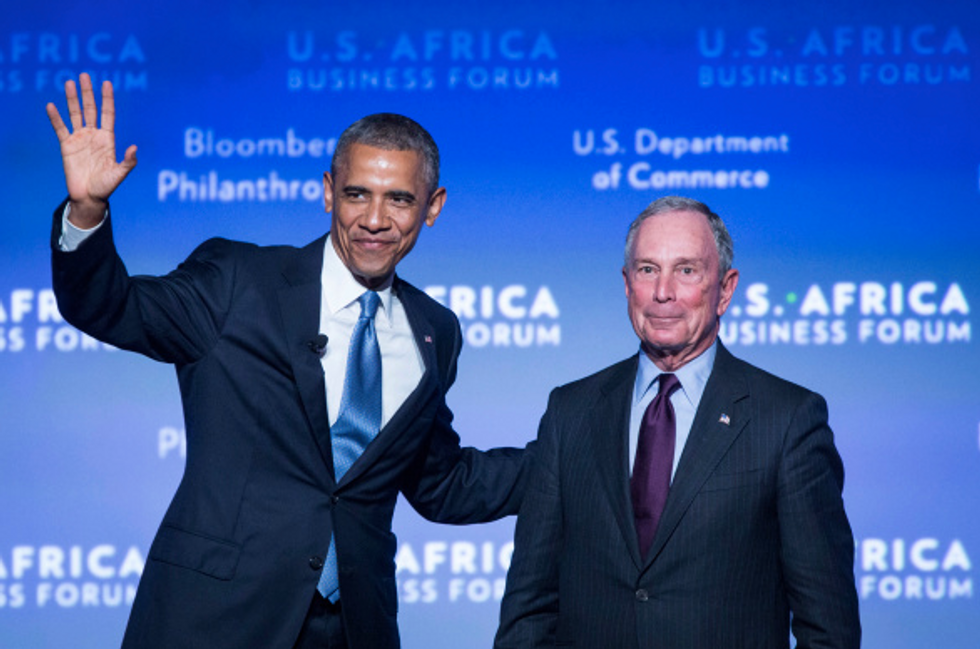 (Drew Angerer/Bloomberg via Getty Images)
Bloomberg, who met with the president ahead of anticipated executive actions on federal gun control, was a staunch advocate of gun control when he served as the mayor of New York. Further, he started an organization known as Mayors Against Gun Violence, renamed Everytown for Gun Safety after the billionaire left office.
"Mayor Bloomberg obviously helps to fund and operate an organization that is working aggressively across the country to promote common sense gun safety measures," Earnest said. "White House officials stay in touch with the leaders of an array of organizations that are trying to advance that goal. So, I don't know if Mr. Bloomberg had a longstanding request to meet with the president about this, but Mr. Bloomberg was invited by the White House to talk to the president about the work of his organization and the progress that was being made both across the country and in his administration to institute policies that would make our country safe."
Earnest didn't know who arranged the meeting, nor did he know whether the meeting was set up before or after the San Bernardino terrorist attack.
White House senior adviser Valerie Jarrett was also at the meeting, according to the White House.
"The two discussed ways to keep guns out of the hands of those who should not have access to them and what more could be done at the state and local level to help address gun violence in America," the White House said in a statement Wednesday. "The president also thanked him for his dedication to such an important issue."