WASHINGTON (AP) — Immigration records show California shooter Syed Rizwan Farook said he planned a pilgrimage to Saudi Arabia in 2013 with his parents and had arranged for his family to meet the relatives of his intended Pakistani bride.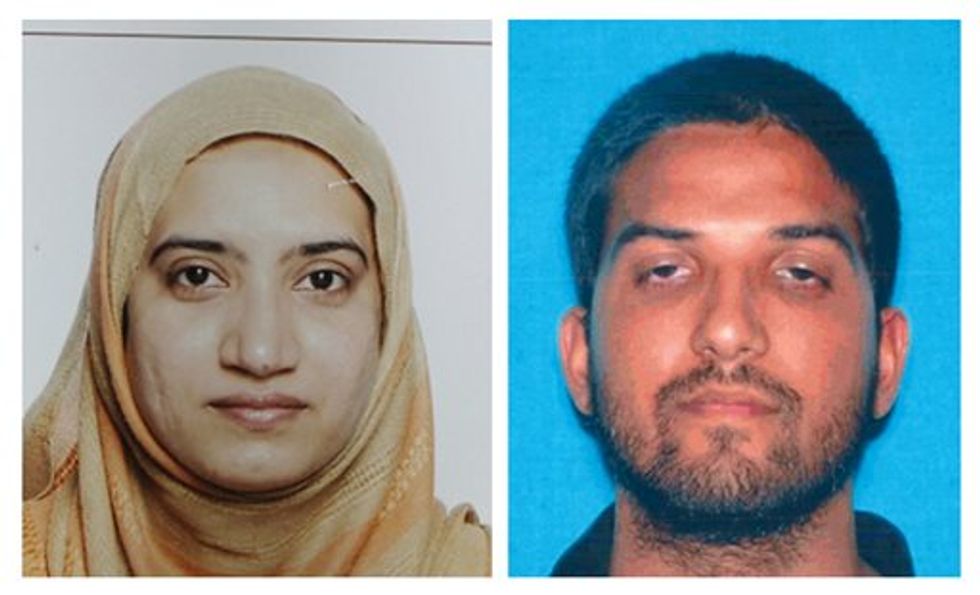 This undated combination of photos provided by the FBI, left, and the California Department of Motor Vehicles shows Tashfeen Malik, left, and Syed Farook. (FBI, left, and California Department of Motor Vehicles via AP)
A letter released Tuesday by the House Judiciary Committee that was submitted by Farook to support his application for a fiancé visa for Tashfeen Malik says a meeting of the families was planned for October 2013 in Saudi Arabia.
He says the couple met through a website and got engaged during a trip to Mecca.
Lawmakers are investigating the issuance of Malik's visa.