An Arizona woman was arrested after confessing to police that she beat up a 16-year-old young man after finding him in bed with her teenage daughter over the Thanksgiving holiday.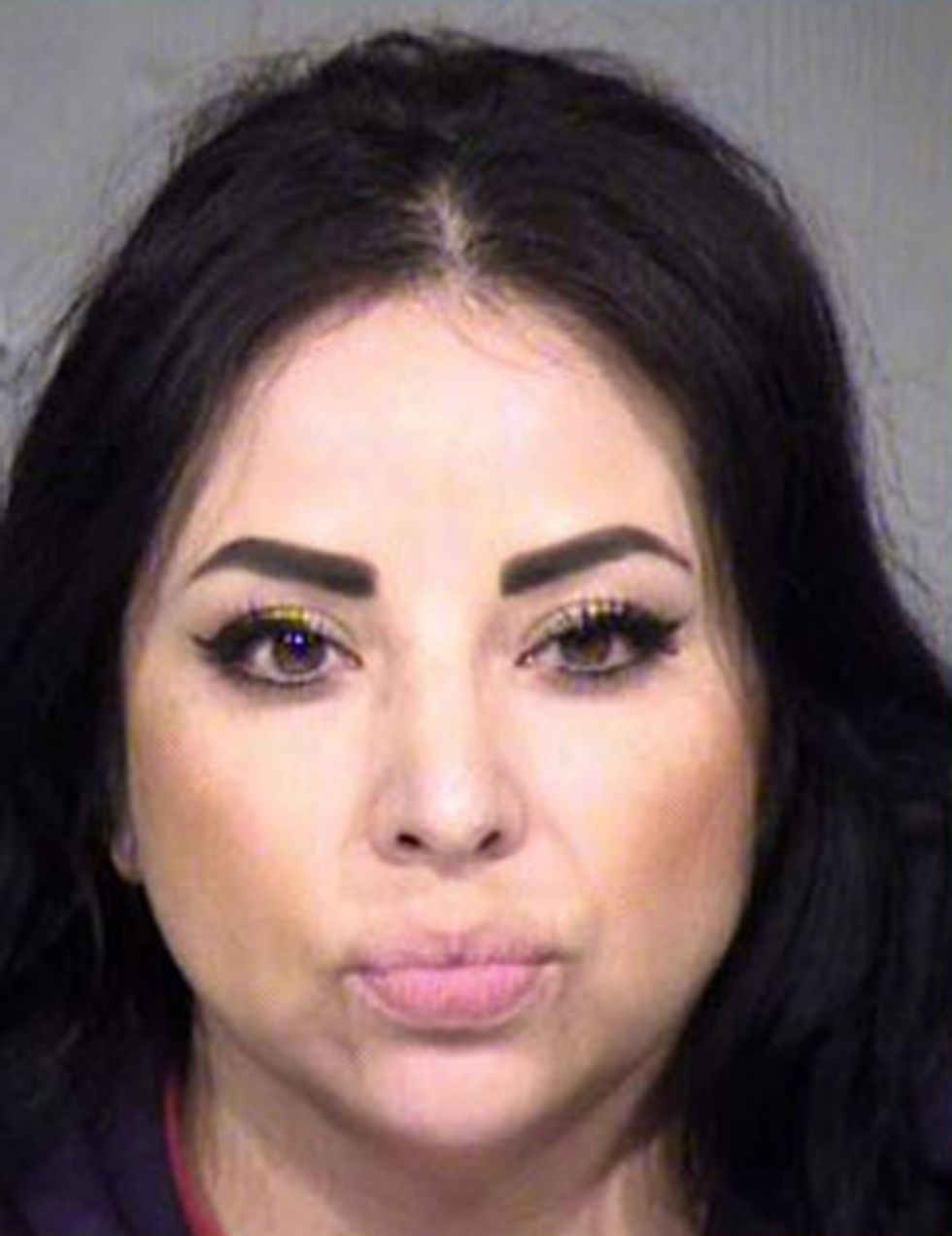 Jeanette Salas Woods, 36, was charged with criminal damage, assault and unlawful means of transportation. (Mesa Independent/MCSO)
Court documents reveal that Jeanette Woods of Mesa County caught the boy in her 16-year-old daughter's bed after the two teens had allegedly engaged in consensual sex.
The teens were asleep when Woods entered the room at 1 a.m. and offered a rude awakening. The young man said he awoke to Woods yelling at him and punching his face, KSAZ-TV reported.
According to the young man, Woods proceeded to straddle him and repeatedly punch his face and body.
When he was finally able to break free, Woods continued to chase him down the street of her neighborhood, throwing punches the whole time until the boy began to vomit.
Woods eventually stopped attacking the boy, but not until after telling him that she was "going to get her cousins to take care of him."
The teen left his car packed outside of Woods' home, which turned out to be a big mistake.
Woods told police that she took a baseball bat to the vehicle, causing more than $5,000 in damages. She then grabbed the keys, which he had also left behind, and parked the car down the street away from her home.
Police arrived at Woods' home after a neighbor reported a suspicious vehicle.
There were a number of missing valuables reported missing from the vehicle, which belonged to the boy's mother, WLTX-TV reported. Woods denies taking anything and said the gave the boy his clothing and cell phone that he'd left behind.
Woods was charged with criminal damage, assault and unlawful means of transportation. And it's not her first arrest.
Back in 2012, she pleaded guilty to felony intimidation after being accused of attacking her 17-year-old female neighbor with a metal baton.
__
Follow Carly Hoilman (@carlyhoilman) on Twitter