Six years ago, an Afghanistan roadside bomb incinerated a Humvee transporting Marine Gunnery Sgt. Eden Pearl, leaving him with burns over more than 90 percent of his body, a traumatic brain injury that made communication with him nearly impossible — not to mention the loss of his legs and an arm after infections set in.
It's said that Pearl was the most severely wounded service member who fought in Afghanistan and survived, the Washington Post reported.
Pearl, 40, died this week from those injuries, the Post said — but those who fought alongside him are remembering the man who became a legend in the Marine Corps Forces Special Operations Command for his fearlessness, toughness and know-how in battle.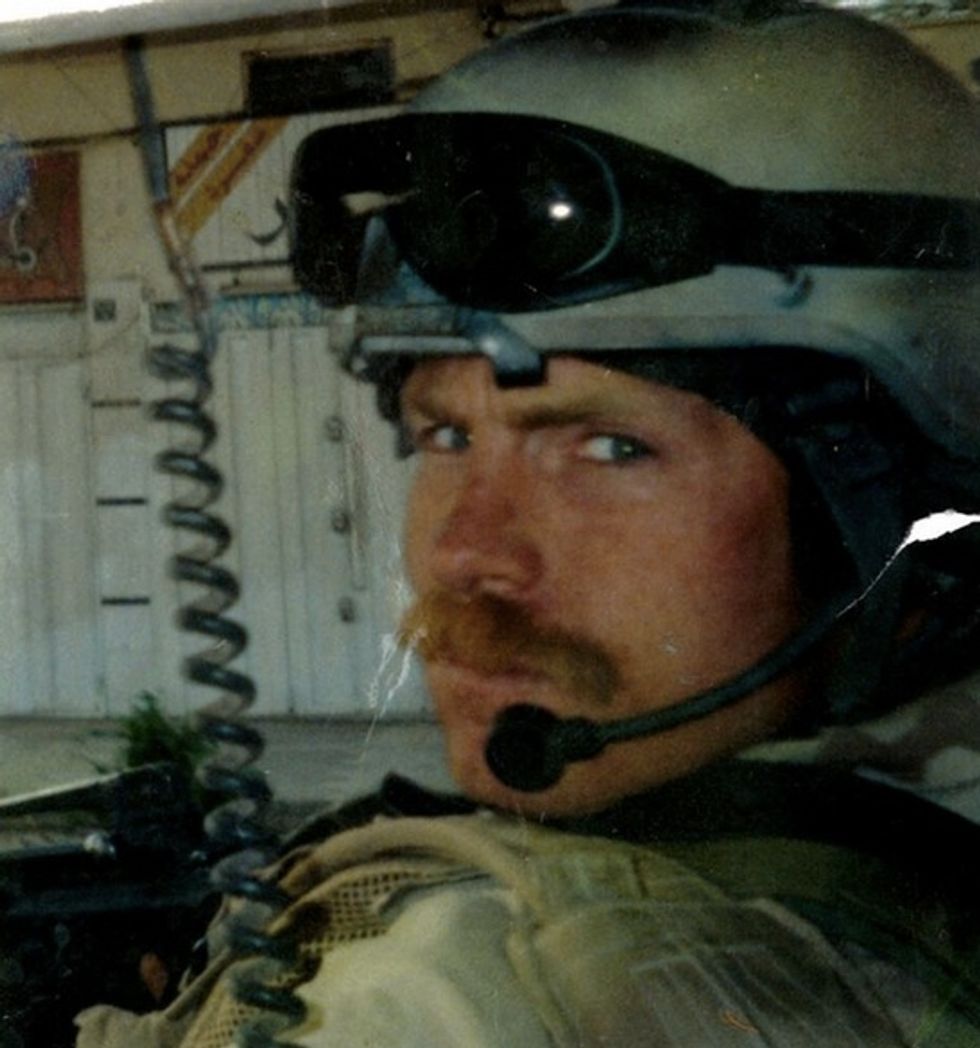 Sgt. Eden Pearl (Image source: Washington Post via friends of Eden Pearl)
From the Post:
With his muscular physique, network of skull tattoos and thick red beard, Pearl looked like a "Viking warrior" while deployed, said Adam Kinosh, a former gunnery sergeant who was in Pearl's team and helped respond to the 2009 explosion. Pearl's ability to elevate the preparation and ability of other combat-hardened Marines was appreciated across the force, to the point that others looked for ways to work with him. His call sign was Mosh Pit, after the gritty areas at rock concerts where fans slam into each other while enjoying the music.
"He was there to go do battle, and he acted that way, and he trained that way, and he ran our team that way," Kinosh told the Post. "It was definitely the most significant leadership experience I had while I was in the Marines, and I was in the Marines for 14 years. His combat leadership far surpasses anyone else I've ever worked with. This guy was a master at gunfighting."
Master Sgt. Peter Boby told the paper that a marksmanship award is named after Pearl in MARSOC's early training.
"He was one of those guys who you knew of him before you met him," Boby told the Post. "He was that good. He was a legend in Force Recon."
After joining the Marines at age 19, Pearl rose to his elite level by completing just about all of the Corps' difficult training programs. The Post said he soon became a scout sniper, then a reconnaissance Marine, a combat diver and critical skills operator in MARSOC — and he could give you everything from close-quarters combat after breaking down a door to free-fall aerial dives from airplanes.
More from the Post:
As part of 2nd Marine Special Operations Battalion at Camp Lejeune, Pearl was selected to lead his own team of Marines in combat in Afghanistan ahead of its deployment in March 2009. They arrived in Herat province, joining a task force run by Army Special Forces in a region of western Afghanistan where few conventional troops patrolled.

Garth Roe, a former staff sergeant on Pearl's MARSOC team, said that Pearl's leadership helped him get through the deployment. After Roe suffered a gunshot wound to the hip and had to be evacuated from the battlefield on Aug. 1, 2009, Pearl uplifted his spirits by praising the younger Marine for how much he had improved in combat in a phone call while Roe was hospitalized.
"He had this aura about him where you just wanted to follow him. You just wanted to please him," Roe, who left the military earlier this year, told the paper. "Just hearing something like that, it's probably one of the proudest moments of life, that a guy like that would say something like that to me."
After the Afghanistan roadside bomb badly injured Pearl, the Post said his family eventually moved him from the hospital to a new home in San Antonio funded by the Gary Sinise Foundation and the Brothers in Arms Foundation, a nonprofit that a former Pearl teammate runs.
Bob Roush, the father of an Army soldier killed in Pearl's Humvee, told the paper that after his son died, some Marines who deployed with him and Pearl visited the Roush family's Michigan home and recounted stories about how much they — including Sgt. Nick Roush — admired Pearl.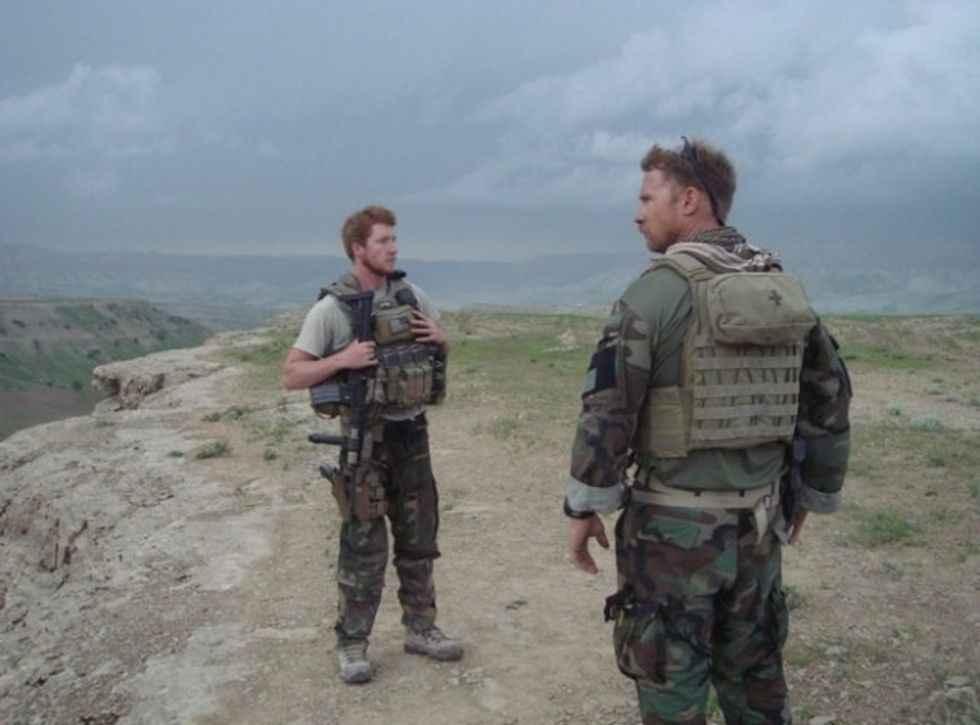 Marine Gunnery Sgt. Eden Pearl, right, in Afghanistan with Army Cpl. Nick Roush. A roadside bomb killed Roush in 2009 and left Pearl with wounds led to his death this week. (Image source: Washington Post via friends of Eden Pearl)
"They all call him a legend," Bob Roush told the Post. "The guys who came to my house said that Eden should have been born in a time when they swung battle axes, because he would have been the toughest battle ax swinger ever."
(H/T: The Washington Post)