Spray-painted swastikas were discovered on a suburban Chicago home over the weekend, police said.
After receiving a call on Christmas Day, Riverside officers went to the house — which was under construction and partially open — and saw purple spray-painted swastikas covering all 25 windows on the inside of the almost-completed property.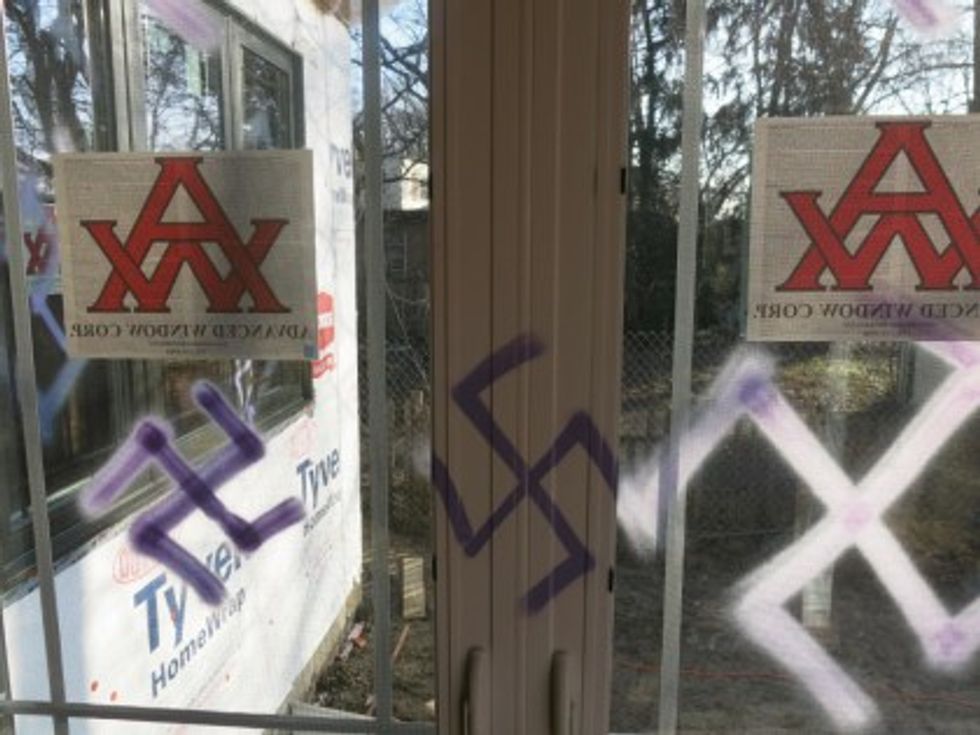 Purple swastikas painted on a brand-new Chicago home. (Image source: Riverside Police)
Police said the potential homeowners, who are in the process of purchasing the property from the builder, are of Indian descent and may have been targeted.
"As this is a disgusting incident and potentially a hate crime, I have assigned detectives to work on this specific case and put any resources they need towards the possible apprehension of the suspect(s)," Riverside Police Chief Tom Weitzel said in a statement.
There was no evidence left at the scene and no neighbors witnessed the vandalism taking place, according to WBBM-TV. The swastikas were removed from the property after photos were taken.
Police believe the vandalism took place sometime after 11 p.m. on Christmas Eve because the neighbor said there was no paint on the home at that time.