Five young children, ages 1 to 5, were seen crossing a busy Florida highway wearing only dirty diapers while the woman who was supposed to be caring for them was sleeping.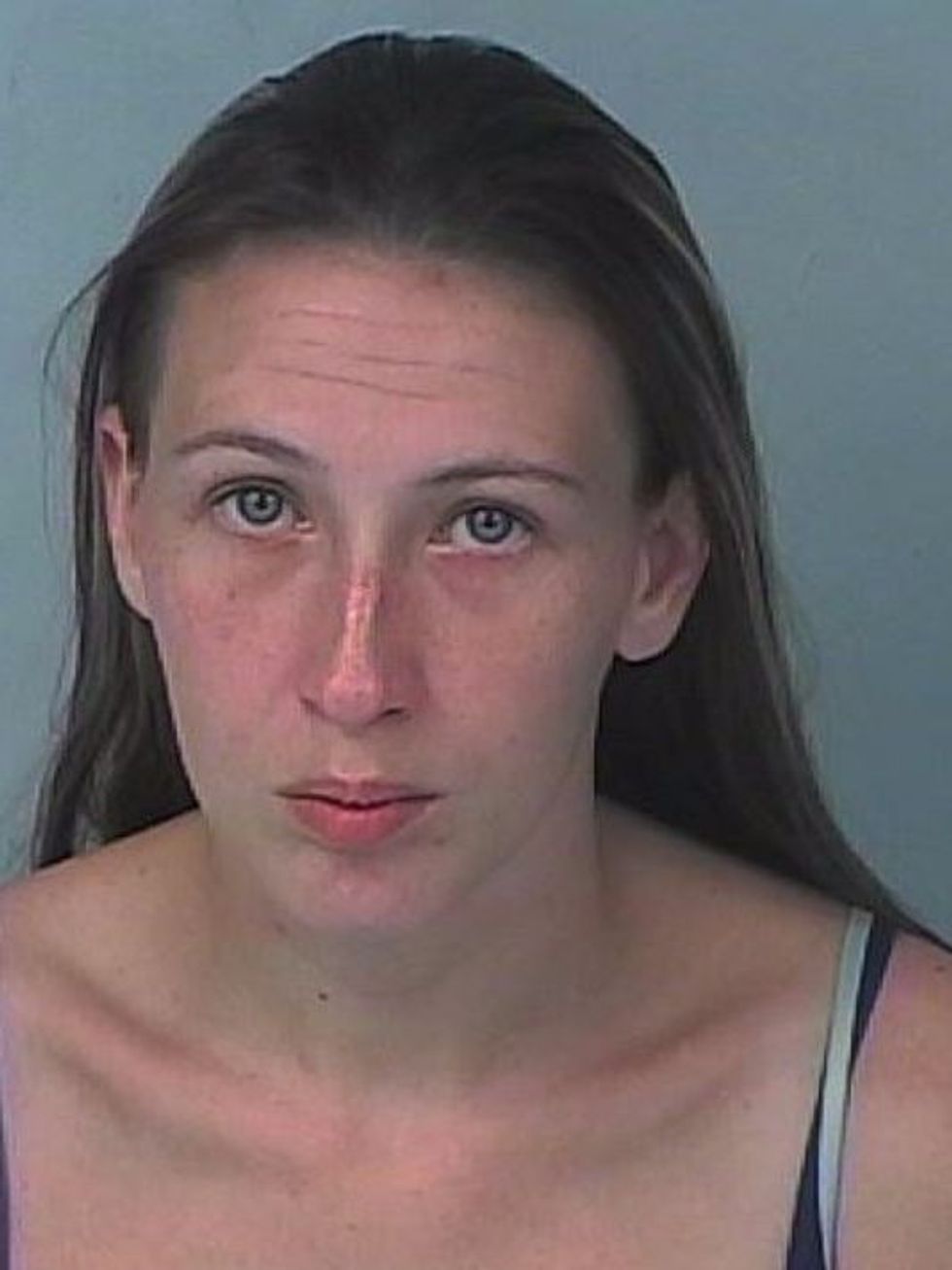 Samantha McCarthy (Image source: WFLA-TV)
Samantha McCarthy, 24, was caring for the five children at a Motel 6 in Spring Hill, Florida, Tuesday when they left the room and began to cross U.S. Highway 19 to get to Weeki Wachee Springs State Park, WFLA-TV reported.
But before the children could enter into the traffic lanes, one driver stopped them and called 911. Hernando County Fire Rescue units were dispatched to the scene and found that each of the children had on dirty diapers and that the youngest had a severe rash on multiple parts of her body.
After about 30 minutes on scene, police say McCarthy came out and said she had fallen asleep in her hotel room with the door locked, and that she had no idea how the children got out.
Authorities contacted the Department of Children and Families, which did a check of the hotel room where the children had been staying. Agents found that there was no food for the children to eat, and only minimal clothing.
Deputies asked McCarthy about the rash on the 1-year-old child. McCarthy said that it had been there for 2-3 days and that she planned to seek treatment for the girl later that day. However, deputies later discovered that McCarthy had no car and had not scheduled an appointment.
The DCF took all five children into custody and immediate medical treatment was provided to the infant suffering from the severe rash.
McCarthy was arrested and charged with child neglect. Her bond was set at $5,000.
(H/T: WFLA-TV)