A hidden surveillance camera intended to catch people illegally dumping trash in Kansas City, Missouri, has served another purpose: catching people who abandon their pets.
Heartbreaking images show a man in an SUV opening the door and pushing out a 3-year-old white pit bull. The vehicle is then seen pulling away as the helpless pup chases after it.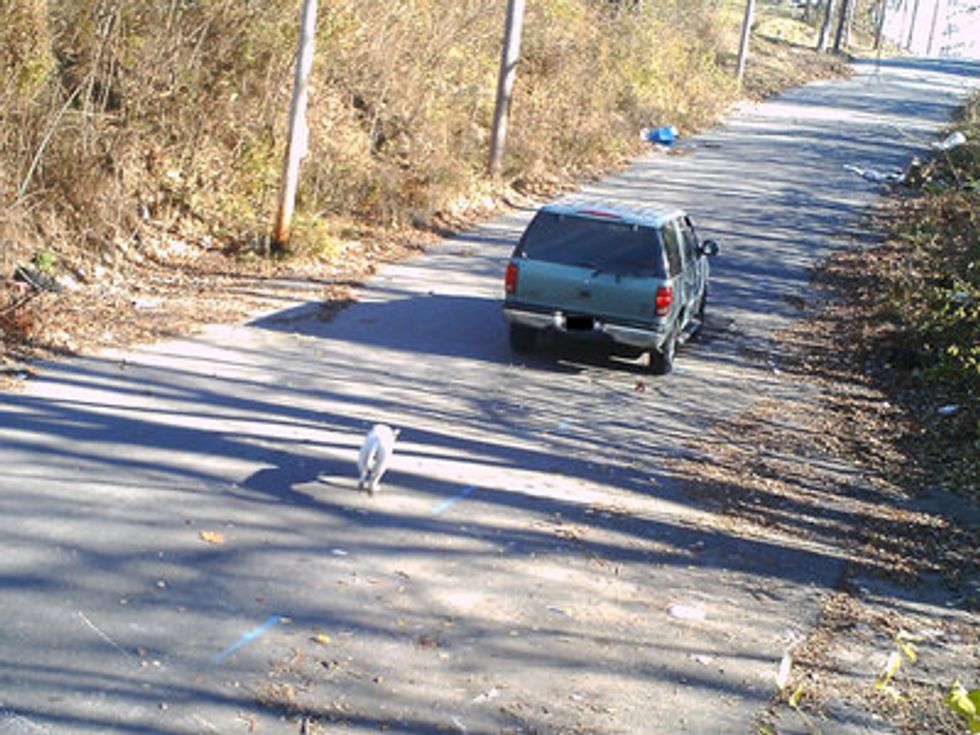 Image source: KSHB-TV
Investigators traced the vehicle's license plates to William Lee, who has been charged with animal abandonment, not having a pet license, allowing an animal to run at large and not having a pit bull neutered, KSHB-TV reported.
Lee said he has never owned a dog before and that where he lives now does not allow pets.
The dog, whose name is Mojave, was rescued a few days later by an Animal Health and Public Safety officer.
"Animal Control immediately sent officers to the scene and found Mojave — hungry and cold — but still in the area waiting for someone to return," the KC Pet Project's Facebook page read.
After undergoing medical examinations and treatments, Mojave is in healthy condition. He was up for adoption for just 30 minutes before a young couple came along and took him, although Facebook post said the couple wasn't aware of his story.
(H/T: Examiner)