Donald Trump wasn't the only Republican presidential candidate to object to tough questions from Fox News's Megyn Kelly – former Florida Gov. Jeb Bush once stormed off her set after an interview, Kelly revealed in a wide-ranging interview with Vanity Fair.
Fox News
During a broadcast last fall, Kelly asked Bush about candidates who have made his brother's record as president an issue on the campaign trail. She also asked Bush about recent insults Donald Trump had lobbed his way, and if his campaign was equipped to respond, and pointed to his low poll numbers.
"What would it take to make you get out [of the race]?" she asked.
Bush said he wasn't dropping out.
"To me," Kelly said, "it seems like you don't know what to do. You're like, 'How am I supposed to respond to this?' "
Bush put on a smile and joked, "We're in the same boat, Megyn," referring to the post-debate controversy.
"Well, but I'm not running for president," Kelly replied bluntly.
Immediately after the interview, Bush "bolt[ed] from his chair, grim and grouchy," according to Vanity Fair.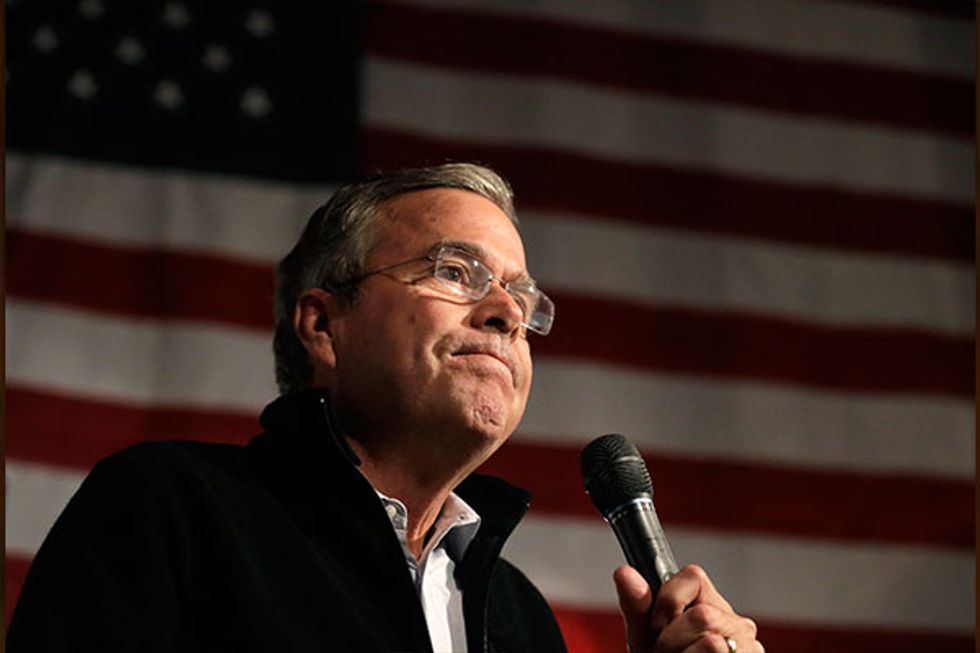 Getty
In fact, he was apparently gone before Kelly File staff could even thank him for coming on the show.
"He's not happy. I didn't even get to thank him," a Kelly File staffer said.
"You can tell he's on edge," another staffer reportedly said. "All through the interview, fake smile, fake smile. Soon as it's done, no smile."
---