Rather than curb gun violence, Glenn Beck believes President Barack Obama's executive action on gun control will ultimately lead to "back alley" and "black market" doctors.
Beck's comments came in response to the president's executive action regarding mental health of potential gun purchasers, which will bypass privacies guaranteed in the Health Insurance Portability and Accountability Act of 1996 by calling on doctors to report mentally ill patients to the FBI.
In an effort to block mentally ill individuals from obtaining a firearm, the new executive order will remove all barriers that could block health care providers from reporting patients with some type of mental illness, according to the White House.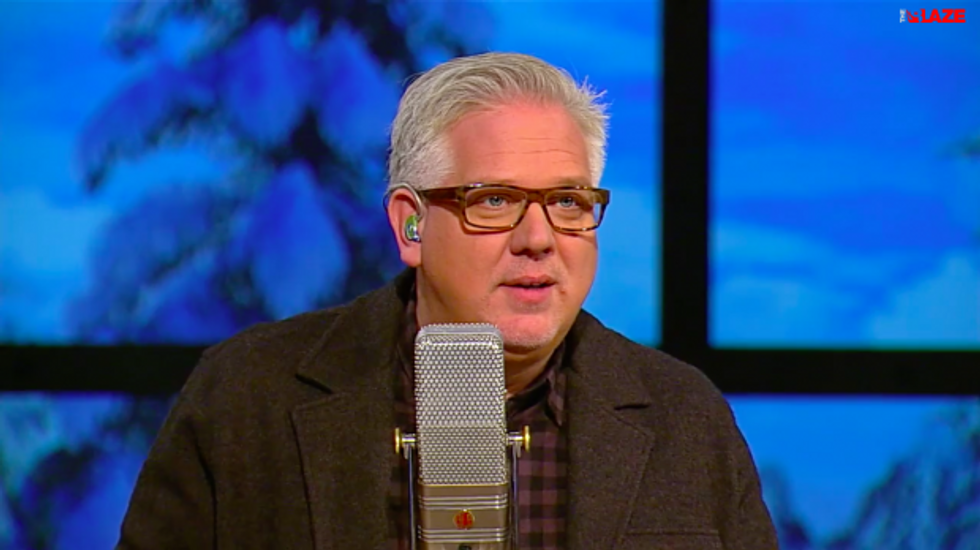 Glenn Beck discussed President Barack Obama's executive actions on gun control Tuesday, Jan. 5. (Image source: TheBlaze TV)
"Think about the things this is going to create black markets for," Beck said Tuesday on The Glenn Beck Radio Program.
According to Beck, this new provision will lead to lapsed medical care for some — meaning an increase in suicide and depression — and force others to take drastic measures, even turning to "black market" doctors who will keep individuals' diagnoses under wraps in order to protect their Second Amendment rights.
Beck said that the government will know "everything," adding that many parents have taken their children to see a psychiatrist for things like depression and attention deficit disorder.
"Now, if you're a gun owner and you know that the government is going to find out that your son or daughter or you or your wife is going in for medication for depression or whatever and you know that once that's reported, the government will come in and take your guns, how many people are going to say, 'No, no, let's not go to a doctor. Let's not go to a doctor right now. Let's make sure that we can't handle this ourselves'?" Beck asked.
Beck recalled speaking with soldiers whom he told not to sign documents indicating they have post-traumatic stress disorder (PTSD) because "the government is going to take away your guns." With the executive orders the president announced Tuesday, the radio host says that may now come true — unless "back alley medicine" expands.
"This will become back alley medicine for people with depression," Beck said. "People with kids who are having problems, they will look for doctors who will not report anything."
Complimentary Clip from TheBlaze TV The full episode of The Glenn Beck Program, along with many other live-streaming shows and thousands of hours of on-demand content, is available on just about any digital device. Click here to watch every Glenn Beck episode from the past 30 days for just $1!