The suspect accused of ambushing a Philadelphia police officer in his cruiser on Thursday night has reportedly told police he did it in the name of Islam.
Police Commissioner Richard Ross, who was sworn in Tuesday, said the 30-year-old suspect fired 13 shots at 33-year-old officer Jesse Hartnett. Hartnett was struck three times, but later returned fire, also shooting the suspect three times.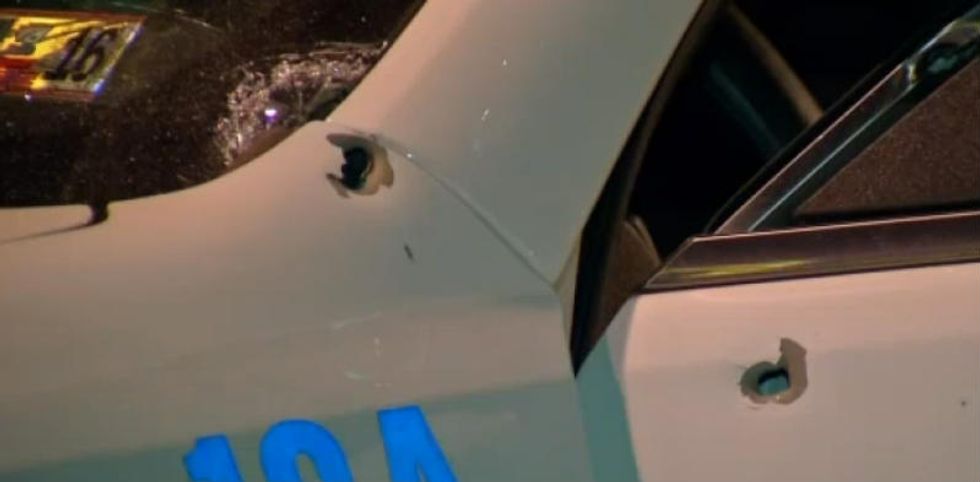 Image source: WPVI-TV
"Commissioner Ross says the suspect has given a full confession, saying he did it in the name of Islam.

According to him, police bend laws that are contrary to the teachings of the Quran."

Sources say the suspect's full confession of the alleged attack was written down and recorded on video.

Police sources identify the suspect as Edward Archer, of Yeadon.

WPVI-TV

In a press conference, Commissioner Ross said the gun used in the attack was a stolen police firearm.

"It was stolen back in October of 2013. It was reported, and that is one of the things you regret the most when an officer's gun is stolen, when it is used against one of your own."
The suspect tried to run away, but police captured him and took him to the hospital. The officer was also taken to the hospital where he underwent surgery on his arm.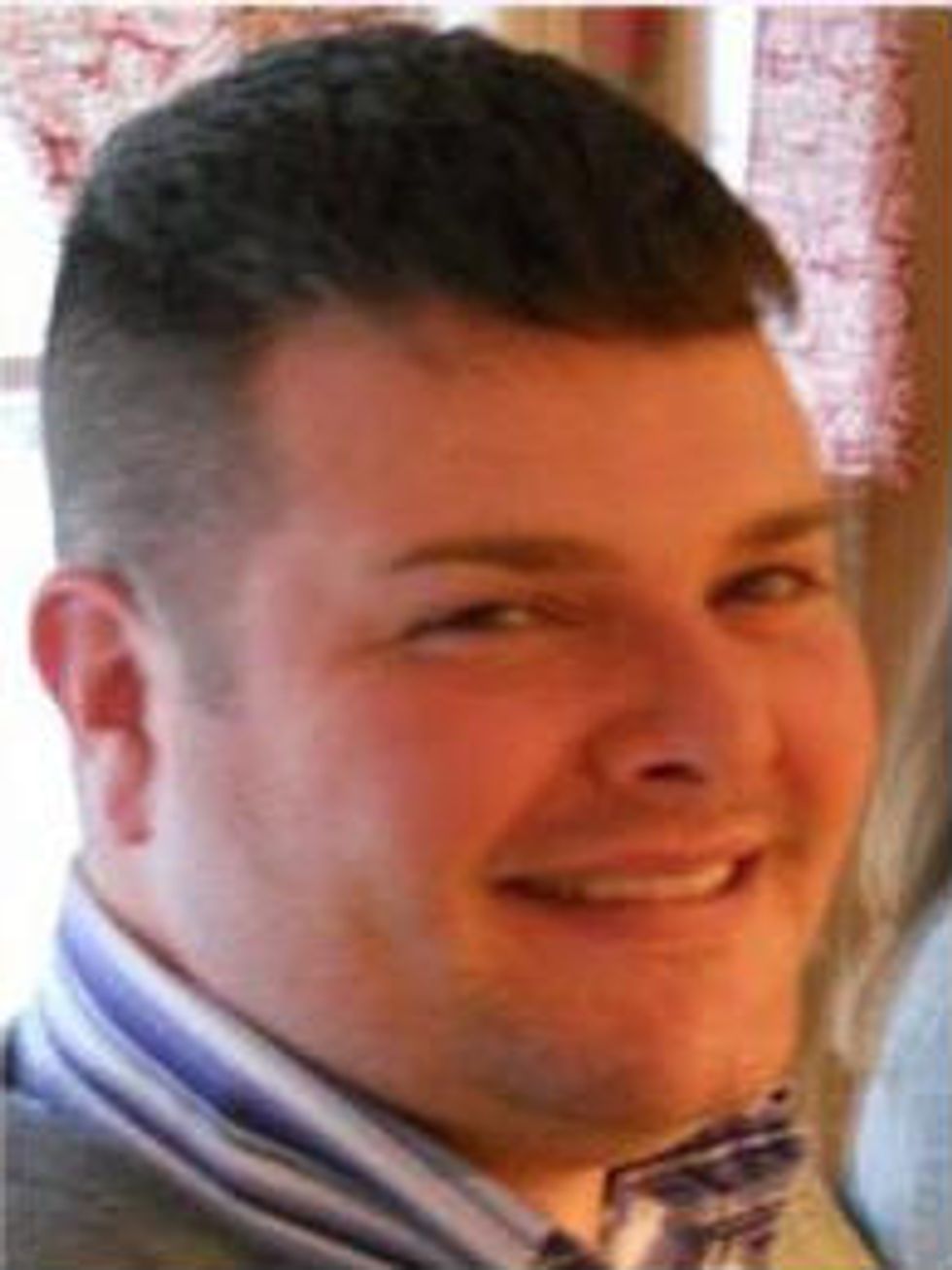 Officer Jesse Hartnett (Image source: WPVI-TV)
According to Ross, Hartnett has a long road to recovery but is "awake" and "coherent."
The Philadelphia Police Department released photos Friday from surveillance video of the ambush, which shows the gunman wielding his weapon through the window of the officer's patrol car.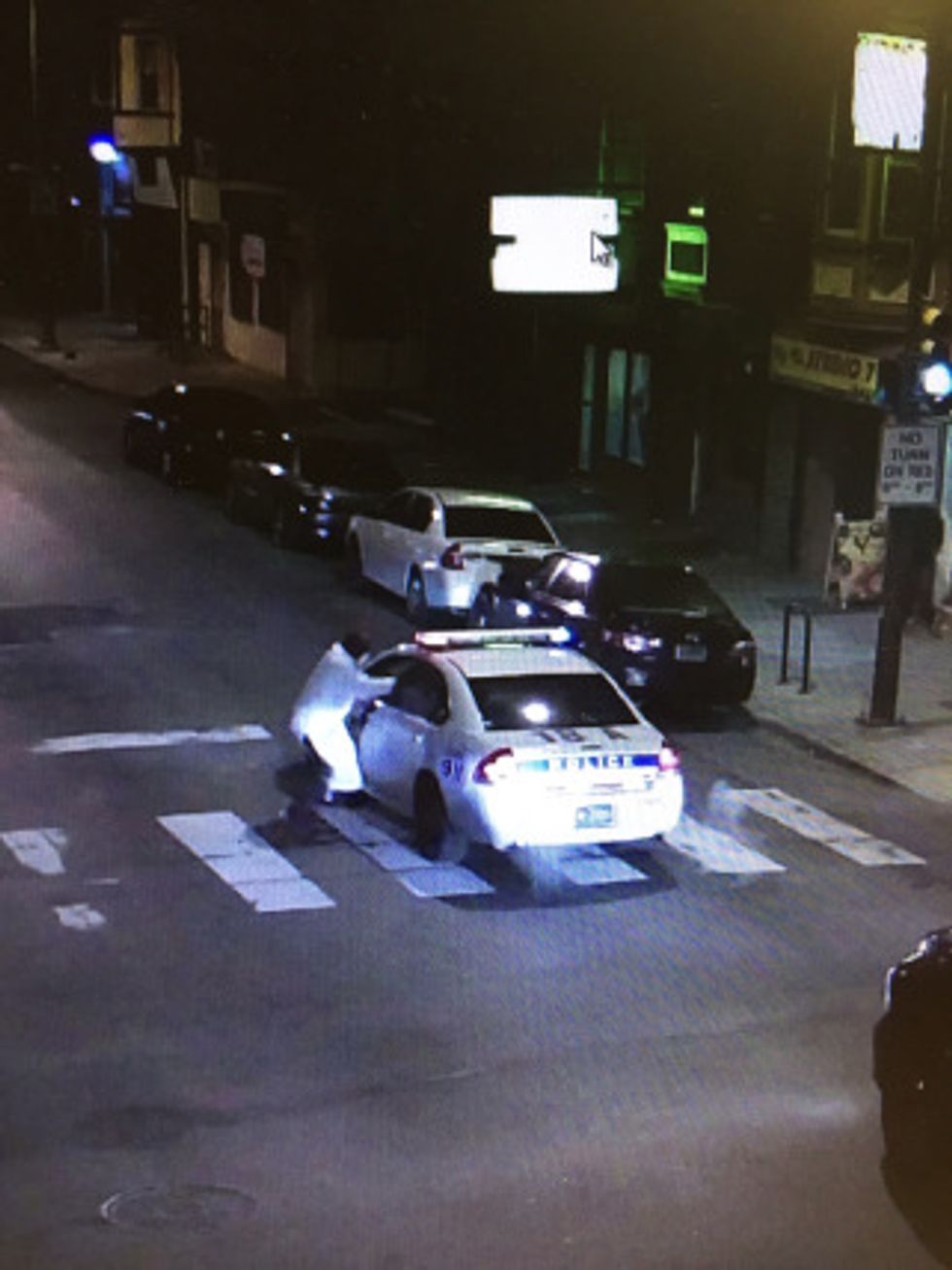 Image source: Philadelphia Police Department
"When you look at the video, this is one of the scariest things I've ever seen," Ross said. "This guy tried to execute the police officer. The police officer had no idea he was coming."
(H/T: KYW-TV)