A 3-year-old New Jersey boy mysteriously died three months ago, but it wasn't until recently that authorities were able to determine the cause. A day after the boy's father was indicted on murder charges, prosecutors laid out a cause and motive for the for the boy's death.
David Creato Jr., 22, was accused Monday of murdering his young son in order to appease his 17-year-old girlfriend, KYW-TV reported.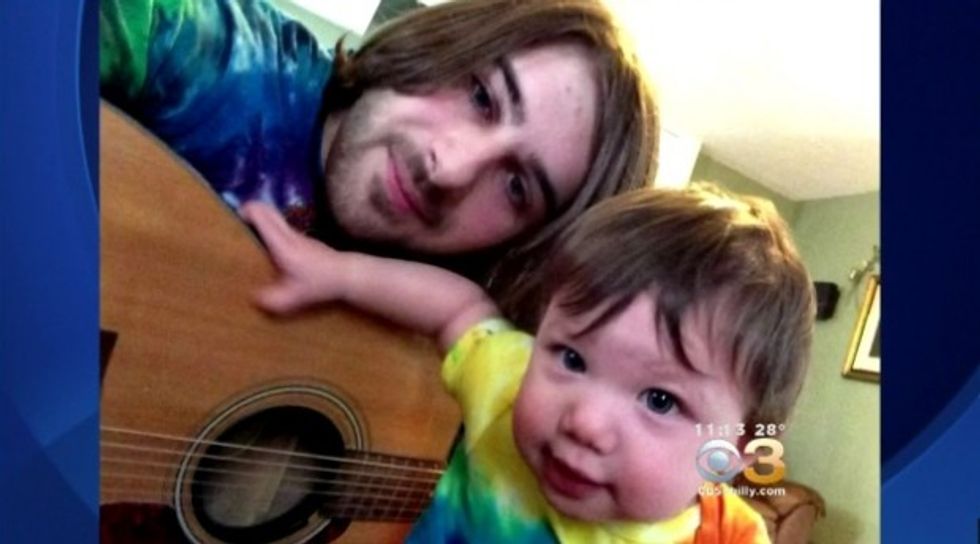 David Creato Jr. and Brendan Creato (Image source: KYW-TV)
The 3-year-old victim identified as Brendan Creato was found on a muddy trail three-quarters of a mile from his father's Haddon Township home, Assistant Prosecutor Christine Shah told the court Tuesday.
According to Shah, Brendan's socks were "perfectly clean" when authorities discovered him, and he "did not go there under his own power."
According to prosecutors, Creato's juvenile girlfriend didn't like children and had threatened to break off their intense relationship.
After three autopsies were performed, Shah said the final results indicated "homicidal violence, not otherwise specified." Shah said possibilities included "drowning, asphyxia or strangulation."
Defense lawyer Richard Fuschino maintained that the only available evidence at this point is circumstantial.
At his arraignment, Superior Court Judge Edward McBride ordered Creato held on $750,000 bail.
(H/T: KYW-TV)