OUAGADOUGOU, Burkina Faso (AP) — The SITE Intelligence Group reports that an al-Qaida affiliate is claiming responsibility for the ongoing siege on an upscale hotel and cafe in Burkina Faso's capital where an unknown number of hostages are being held.
Islamic extremists struck the Splendid Hotel, forcing employees and guests to hide for their lives.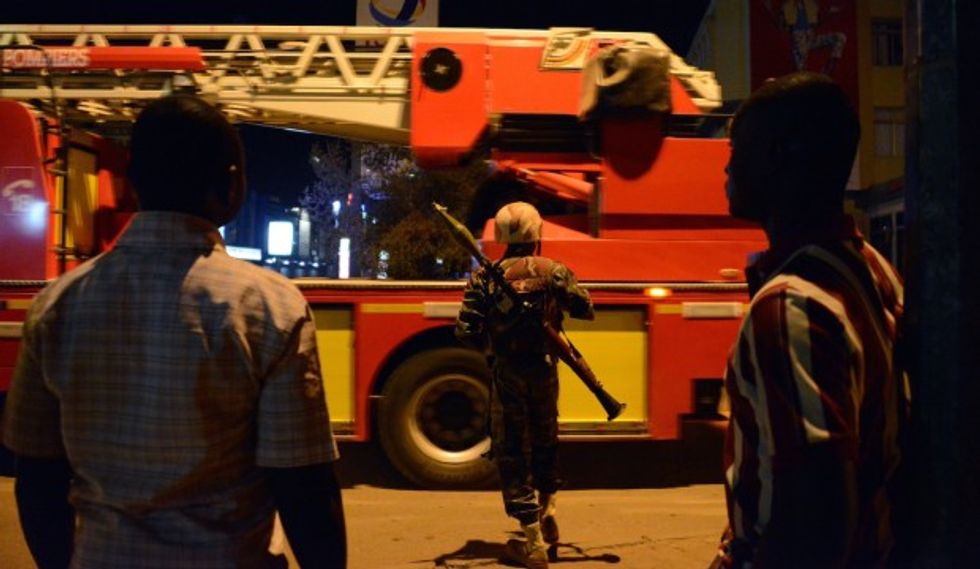 AHMED OUOBA/AFP/Getty Images
Meanwhile, the local al-Qaida affiliate known as AQIM claimed responsibility as the attack was ongoing, according to the SITE Intelligence Group.
BREAKING: #AQIM, al-Qaeda in the Islamic Maghreb, claims credit for the attack on hotel in #Ouagadougou #Burkina Faso

— Rita Katz (@Rita Katz) 1452898144.0
The group issued its claim in Arabic on their "Muslim Africa" Telegram account, saying the attackers "are now entrenched and the clashes are continuing with the enemies of the religion."
Burkina Faso, a largely Muslim country, had previously been spared much of the extremist violence that has wracked neighboring Mali since 2012.
—