As soon as the idea popped into my head, I knew it was crazy.
I wanted to challenge legendary U.S. Navy SEAL Marcus Luttrell to a shooting competition during SHOT Show in Las Vegas. Though I was certain I was simply setting myself up for massive embarrassment, the spectacle was certain to make for a good web video.
During a private event promoting Luttrell's Team Never Quit ammo and products at the Strip Gun Club, I walked up to the "Lone Survivor" author and dropped my proposition on him — and to my surprise, he graciously agreed.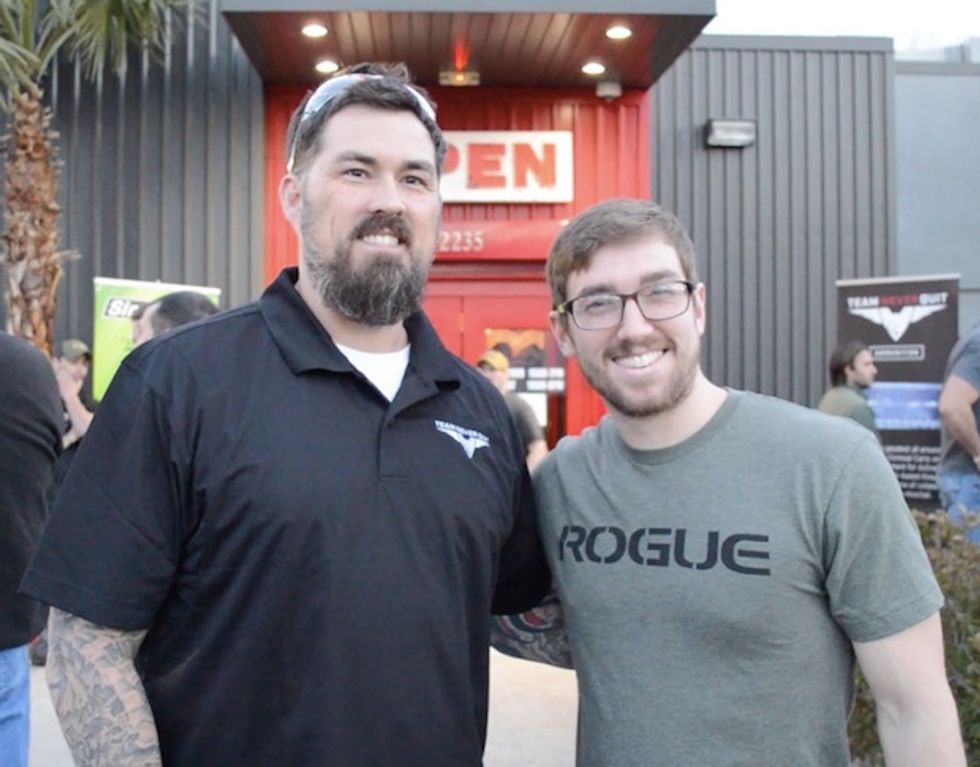 TheBlaze/Mike Opelka
First, we set the terms of the shooting contest: One warm-up shot and one qualifying shot with a Axelson Tactical 5.56 SPR Combat Series rifle in a crouched position.
Luttrell's first shot was high and to the left — but he easily corrected this in his qualifying shot, hitting less than an inch from the "bullseye."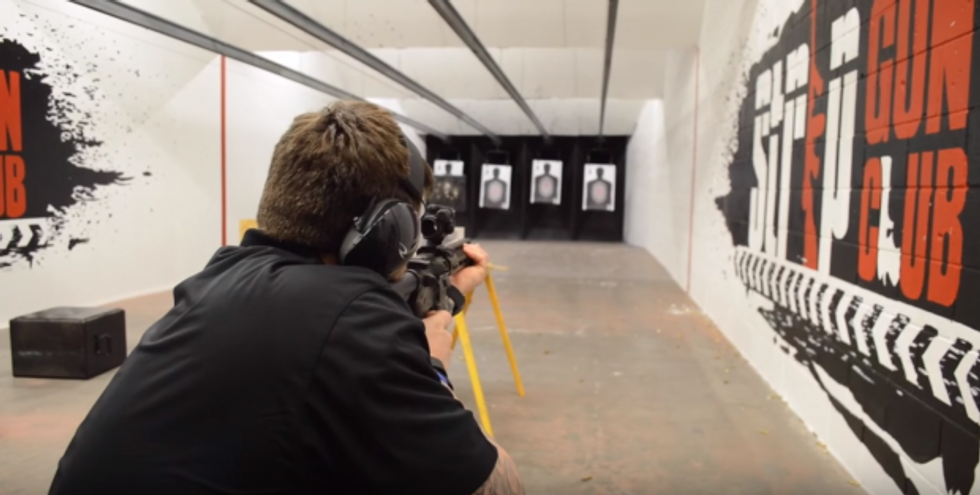 TheBlaze
My warm-up shot was also wide-left. Then came my final shot — one I squeezed off only when I found a pause in my nervous shaking.
To my disbelief, my shot actually nicked the red of the bullseye.
I won (by less than a half-inch).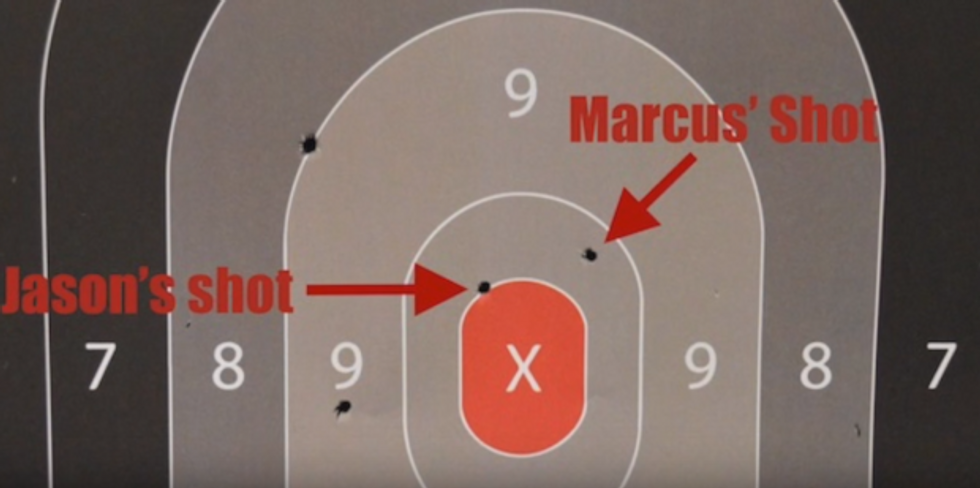 TheBlaze
I had to repeat that to myself several times in the moments that followed.
Watch the video below:
Now, let's get a couple things out of the way: Yes, I routinely go target shooting. No, this does not mean I am a better shot than Luttrell.
With just one shot to qualify, my chances of winning increased exponentially, in my opinion. Even a broken clock is right twice a day. If Luttrell would have had time to fire off 30 rounds, his years of training and instincts would have kicked in and made me look like an amateur. I'm not in denial about that.
Some of Luttrell's Navy SEAL brothers have since instructed me to just enjoy the win and hit the legendary "frog man" with some smack talk, something I don't have the courage to do. I'm just thankful for the memory.
The rematch is yours whenever you want it, Marcus (please don't hurt me).