A man sitting just a few feet behind Hillary Clinton apparently dozed off while the presidential candidate was campaigning in Iowa on Thursday.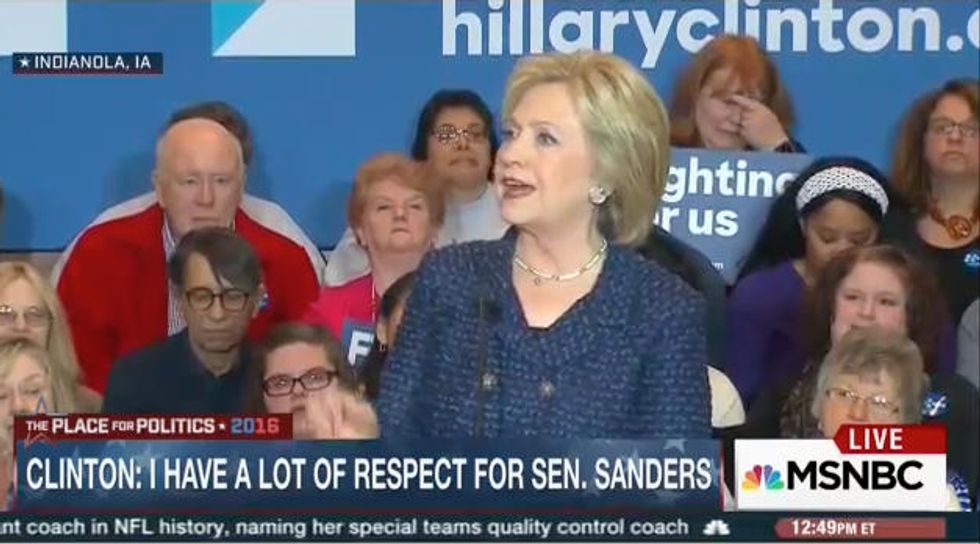 Image source: YouTube
TV cameras showed the sleepy voter in oval-shaped glasses over the Democratic candidate's right shoulder, just as she began launching attacks on her political opponents.
"They never seem to reflect the concerns that people have shared with me," Clinton said, as the man's head started to drop. "I said the other day that maybe they just have hired a group of actors they take from event to event to event."
Clinton's joke prompted chuckles from many in the audience. There was at least one person, however, who wasn't laughing.
–