It's the ultimate battle of hot versus cold.
A popular YouTuber posted video online Thursday showing exactly what happened when he poured molten aluminum into a glass of liquid nitrogen.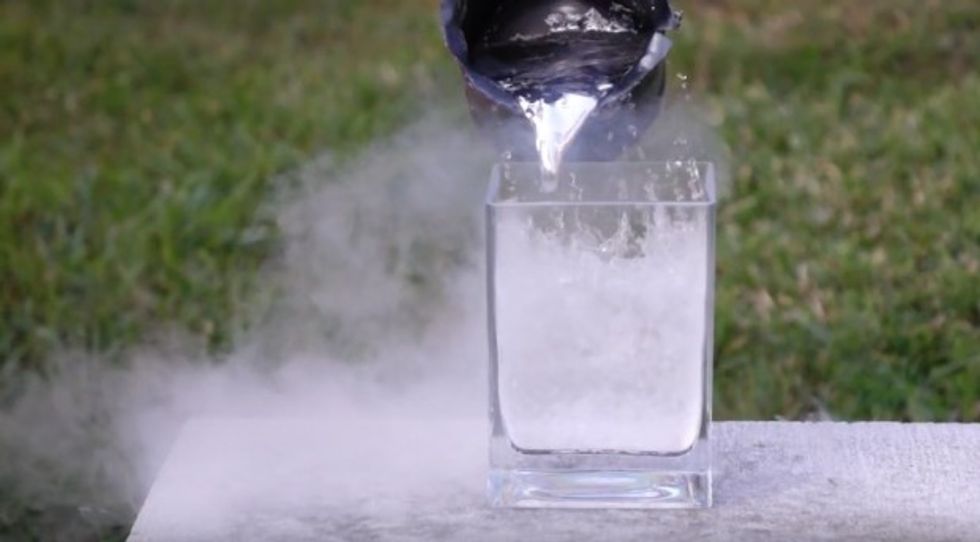 Image source: YouTube
"Let's find out what happens when you pour molten aluminum into liquid nitrogen," he said, explaining that molten aluminum is approximately 1200 degrees Fahrenheit while liquid nitrogen is negative 320 degrees.
"That is a very big temperature difference," he added.
So what happened?
"The molten aluminum falls through the liquid nitrogen like it's not even there," the YouTuber recounted. "There was such a big temperature difference that there was a rapid boiling of the liquid nitrogen."
Ultimately, the molten aluminum hardened to form a shape with noticeable bubbles toward the top.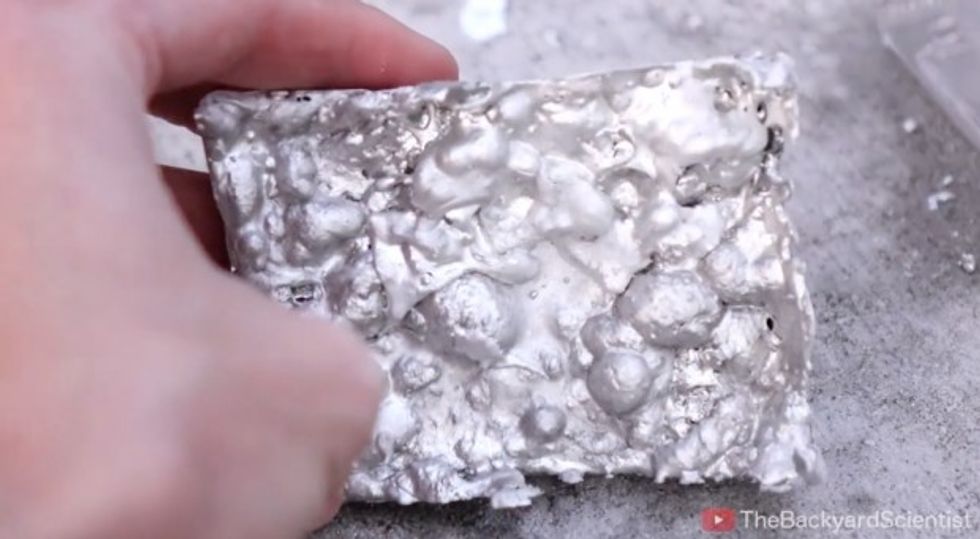 Image source: YouTube
Earlier in the video, a similar experiment was conducted showing molten aluminum face off with dry ice.
—
Follow the author of this story on Twitter and Facebook: