GOP frontrunner Donald Trump continued to boast about the loyalty of his supporters Sunday morning as he doubled down on his assertion that his followers would still stick by his side even if he shot someone.
"I have a very good group of people, John," Trump said Sunday during a phone interview with CBS' John Dickerson. "I mean, I have people that are so loyal that it's been so reported."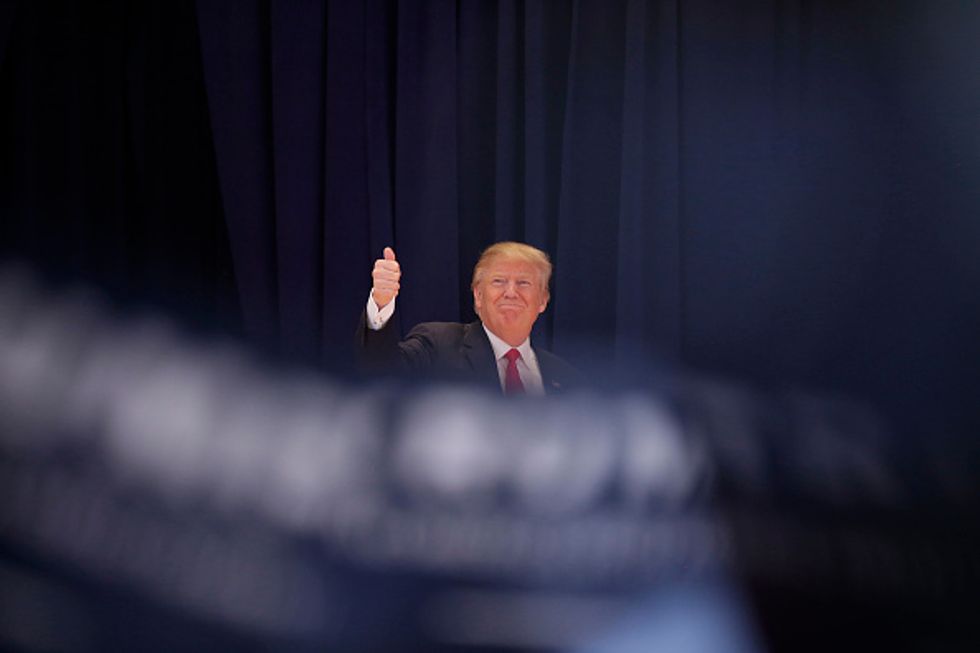 Republican presidential candidate Donald Trump gives a thumbs-up as he is introduced during a campaign event January 23, 2016 in Pella, Iowa. (Photo by Joshua Lott/Getty Images)
Trump continued to express the loyalty of his supporters by citing his high poll numbers.
"These are people who just won't leave. They will not leave. I love my people, and it's a great thing," he said. "It's a great thing. Far greater loyalty than any other candidate by double, triple, quadruple, and I love my people."
Trump raised eyebrows this weekend when he asserted at a campaign rally in Iowa that his supporters would remain loyal to the business mogul even if he shot someone in New York City.
"I could stand in the middle of Fifth Avenue and shoot somebody, and I wouldn't lose any voters, okay," Trump said while speaking at Dordt College, a Christian school. "It's like incredible."
Watch Trump's full interview on "Face the Nation" below.