Rep. Louie Gohmert (R-Texas) thinks he knows why Democratic front-runner Hillary Clinton is singing President Barack Obama's praises on the campaign trial — and it's not just because she might agree with his policies.
According to Gohmert, the former secretary of state is backing Obama's agenda in order to save her own skin.
"I kind of think that as long as she doesn't trash Obama, then she's probably going to avoid indictment," Gohmert told Breitbart in a radio interview Sunday night.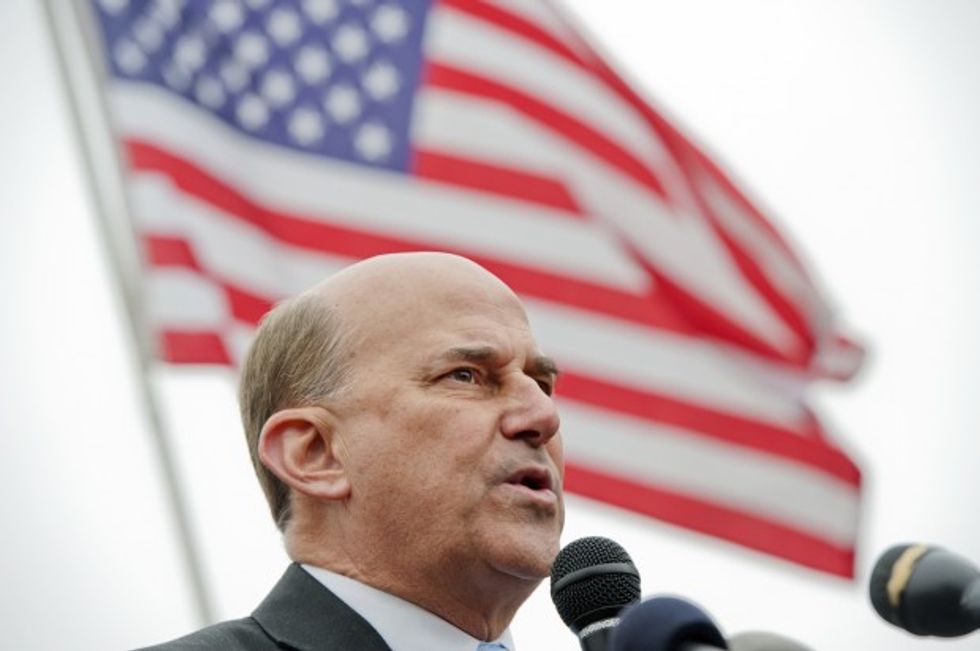 (Tom Williams/CQ-Roll Call,Inc.)
The Texas lawmaker went on to compare the situation to former CIA director David Petraeus, citing his believe that the former CIA executive's affair was exposed and he was indicted because the White House feared he was preparing to expose information that would have incriminated the Obama administration.
"Look at Petraeus, they saw him as a threat, they'd been sitting on information about his affair for 10, 11 months or so, however long it'd been, and decided to use it right before he could destroy their scenario about the video causing Benghazi," Gohmert said. "So — I don't know — just looking at the way this administration operates."
"If you're on their side, you don't get indicted. If you're a threat to them, you get indicted," he added.
Gohmert believes Clinton is facing similar circumstances.
This prompted the radio host to tell Gohmert, "I'm starting to think, maybe all these rumors flying that she could be indicted, and I'd always thought that it wasn't a chance, but maybe she's thinking, 'Well, we'd better make sure.'"
Gohmert agreed, doubling down on his theory that Clinton is protecting herself from indictment by supporting the White House, claiming the Obama administration will indict her "if she becomes a threat."
"You know, they've got the evidence, if they want to use it, then they can. But they obviously look the other way if you're helping them," Gohmert said. "[I]t's what this administration has done. They support those that help them even when they're breaking the law."
Listen to the interview:
—
Follow the author of this story on Twitter: