Fred Burton, a former special agent at the State Department, told Glenn Beck Tuesday evening that, should Democratic front-runner Hillary Clinton not be indicted for her email scandal, it's "possible" a whistleblower will come forward.
"I think it's possible you could see a whistleblower come forward like we saw in Benghazi," Burton said on The Glenn Beck Program.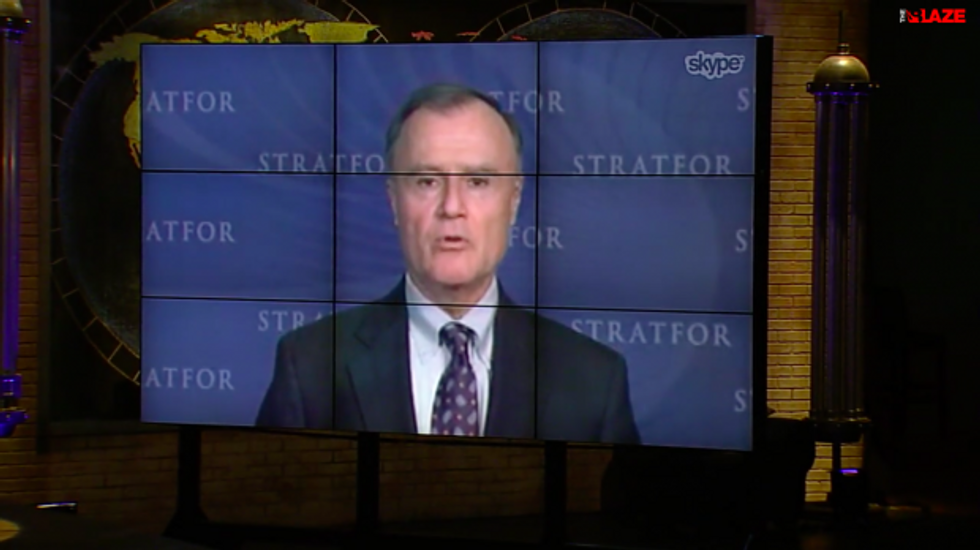 Former State Department special agent Fred Burton discusses Hillary Clinton's emails on "The Glenn Beck Program" Tuesday, Jan. 26. (Image source: TheBlaze TV)
Burton, who now serves as the vice president of intelligence for geopolitical intel firm Stratfor, was very critical of Clinton, saying earlier in the program that the way Clinton behaved regarding her emails was "an effort on the part of individuals who clearly believe that they're above the law."
"I know having worked there, Glenn, that I never would have thought of doing something like this," Burton said. "This is just not what you do."
Burton's comments come as evidence continues to mount suggesting Clinton did transmit very sensitive information via her private email server. However, the former secretary of state continues to claim she never sent or received any material marked classified.
But Burton believes all that might be semantics.
"It's very feasible that the materials were actually read from hard copy document and just reconstructed in an unclassified email to her personal email address," Burton told Beck.
The former State Department agent said he does expect movement from the FBI within the next 30 days, adding that, in his mind, for the bureau "not to get to the bottom of this would be highly remote."
Complimentary Clip from TheBlaze TV The full episode of The Glenn Beck Program, along with many other live-streaming shows and thousands of hours of on-demand content, is available on just about any digital device. Click here to watch every Glenn Beck episode from the past 30 days for just $1!
—
Follow the author of this story on Twitter: